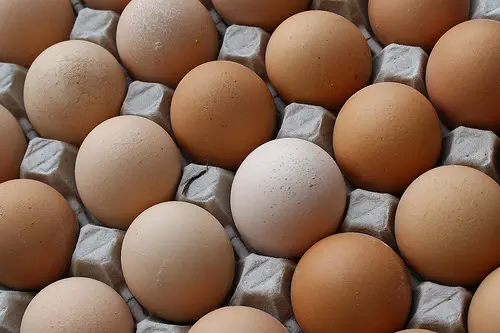 Talk about taking advantage of a brand's popularity by expanding one's horizons even more! This is exactly what gaming company Rovio is doing. Not content to sit on their laurels with the success of the game Angry Birds (and all its other variations), Angry Birds the movie, and a host of other branding stints, Rovio is now venturing into something totally unexpected – the kitchen!
Now one would think that the kitchen is the logical place to be for birds and pigs, the main characters in the game, but the characters are not exactly meant to be eaten, are they? Rovio's cookbook, however, is going to focus on EGGS. Yup, the self-published cookbook is going to feature family-friendly recipes with eggs as the main ingredients.
No wonder these birds are so full of angst! First they're pitted against pigs that are colored green – for goodness' sake, I don't know why they have to be green! Then they have to be put on a slingshot and hurtled through the air. The impact has to hurt – not to mention the sensation of flying unnaturally. Now, their eggs have to be the focus of a cookbook! Then again, I suppose that they can be thankful that the cookbook is not a specialty cookbook featuring poultry.
Seriously, though, Rovio seems to be spreading themselves thinly in an effort to gain more revenue. It is rather surprising as one would think that with the amount of exposure that they have, Rovio would not need much in terms of marketing services, paid search company services, and the like. However, it seems that the company is not earning as much as most people think (that includes me, I suppose) – hence the aggressiveness in branching out and identifying other sources of revenue.
Since I have been known to go out and spend money on most anything Angry Birds (the last purchase being a cute bag for my nephew), I won't be surprised if I find a copy of the new cookbook in my possession. After all, I do like my eggs!
The cookbook will be available in next few weeks in both traditional print format and app form.
Via
Photo via pietroizzo