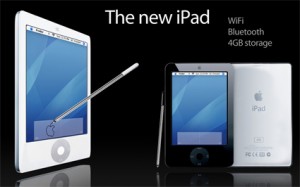 The Apple iPad is one of the most sought after gadgets today – and no wonder. While it is small enough to be portable, it delivers only the most excellent graphics. That is why countless content providers have jumped into the fray, developing content for specifically for the iPad.
Wired.com is one such provider, but it seems that it has been having difficulty attracting enough subscribers for its iPad application. One factor is that a lot of the content offered in the paid version is also available in the web site for free.
Now, the provider is scrambling to get paid subscribers. As part of its efforts, Wired.com has created exclusive videos that can only be viewed via the iPad application. More so, it has employed the help of comedian Will Ferrell. While not everyone thinks Will Ferrell is funny (for the record, I think he is hilarious), this collaboration should serve to make the Wired iPad app more marketable.
Here's a sampling of what is on offer.
Wired – Will Ferrell Short from Nick Bilton on Vimeo.
This is only the beginning for Wired.com's expansion, though. In the near future, various content will be available for other gadgets such as the iPhone, tablet computers, Android phones, and the like. More so, by fall of this year, Wired.com is also planning on including social networking and sharing features.
Wired.com does provide interesting content, and the move to join forces with Will Ferrell just might be a good thing for them. Will this entice you to pay $5 for the app, though?
Originally posted on August 6, 2010 @ 2:41 pm