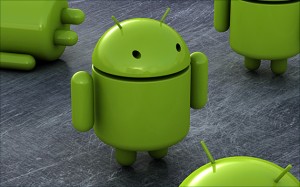 While we're on the topic of Android phones, why don't we take a look at some of the apps that are getting lots of people addicted as I write? While it's true that iPhone apps are very addictive and that their graphics can be quite impressive, there are Android games out there that can keep you glued to your phone as well. Here are three of those games.
Bonsai Blast
There are many reasons this game is the first on the list. One, it's free. Two, it's completely addictive. It is just like Zuma in terms of graphics and gameplay. You'll see marbles of different colors and blow them up by matching the patterns. Simple but you can spend hours playing the game.
Speed Forge 3D
This one costs $4.99, but people who've played it say it's worth the small price you have to pay. It's a racing game that is set in the future, in the Red Planet. The bored citizens have turned to racing for entertainment. Some users have likened the game to Wipeout. There are 6 tracks, 3 different vehicles, and weapons as well. The graphics are in full 3D.
Zenonia
Korean company Gamevil is the one behind this acclaimed mobile RPG. According to critics, the game's richness of detail is nothing short of amazing. Wikipedia describes the game: Zenonia's protagonist is Regret, a young man whose origins are initially unknown. His primary mission in the game is to find the reason for the death of his adoptive father at the hands of a demon and subsequently a more powerful evil that is at work.
If you haven't gotten these games yet, what's stopping you?