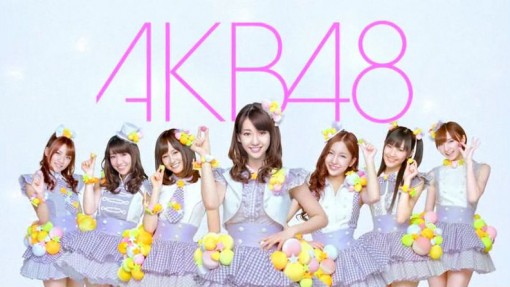 It was bound to happen. Ever since I saw S1m0ne ((S1m0ne)), that Al Pacino movie about a computer-generated actress, way back in 2002 (or thereabouts), I was thinking why nobody had done it yet. The day has come, and there is really no surprise as to where – Japan.
Prior to the revelation of her real identity, fans believed Aimi Eguchi to be a "normal" 16-year-old from Saitama Prefecture (which is located North of Tokyo). However, Aimi Eguchi is nothing but a dream – a dream made possible by computers and inspired by the six other members of the girl band she belongs to – AKB 48. According to a report by the Telegraph, "Eguchi Aimi has been created using the hair and body of AKB48 band member Yuko Oshima, while her facial shape is taken from Takahashi Minami. She has Maeda Atsuko's eyes, Watanabe Mayu's eyebrows, Itano Tomomi's nose and Shinoda Mariko's mouth." ((Source))
The idea of creating Aimi Eguchi came from Ezaki Glico, a confectionary company – obviously as a marketing ploy. I am not sure if the band's management and the confectioner were meaning to disclose Eguchi's real identity (they couldn't possibly NOT have meant to, right?), but the management did go to great lengths to make people believe that the singer was real. Then again, they also left clues that, to the observant and to the real fan, would reveal that there was more than met the eye to the singer.
It's not quite like S1m0ne, but the similarities are there. It just goes to show what technology can do! Here's a video on the creation/making of Aimi Eguchi.
http://youtu.be/aIpYpRobez4
Other News
Japanese pop star Miyavi gets under the skin of brutal POW camp commander in Angelina Jolie WWII drama Unbroken
Japan-South Korea relations remain hostage to history