When Apple first announced that they had a smartphone in the works, the world waited with bated breaths for its release. Four (but soon to be five) generations later, the iPhone is still the most popular smartphone out there that has managed to attract a huge and fanatical following. Of course, it's to be expected that something so popular will probably spawn the production of related gadgets and stuff, like accessories, sleeves, and–our favorite–cases.
You've probably already seen the plain old generic silicone and leather cases, but have you seen the ones that are born from wacky minds and free-spirited imaginations that require more than just a second (or third) glance because they're just that strange or creative or just plain weird?
1. Ear iPhone Case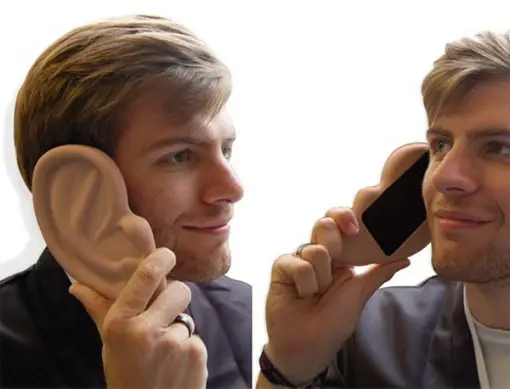 Despite the multitude of features that usually come with smartphones, they are, first and foremost, phones. And as well all know, phones are devices that are meant for calling people, be it to show support, share some news, or just to lend an ear to a friend (you must have seen this one coming, right?)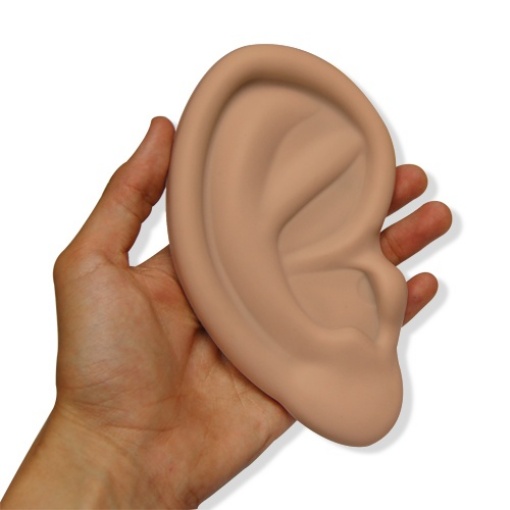 While we meant literally lend an ear to someone earlier, now we mean it in the literal sense. And it's all made possible thanks to Thumbs Up World's Ear iPhone Case that houses your iPhone in a giant ear-shaped case that's fashioned from durable, silicone rubber.
2. Hand iPhone Case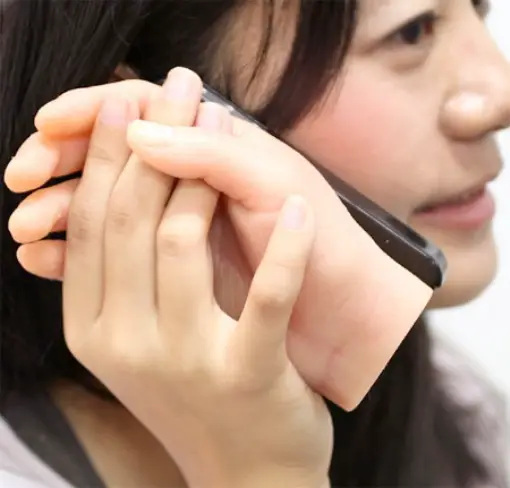 If you've ever tried relocating, moving to another city, or staying at a boarding house while attending University, then you probably already know how lonely things can get, especially during the first few days or weeks. It's during times like these that most people turn to their phones and call the loved ones that they had to leave behind during the move–but of course, hearing their voice and talking to them physically just doesn't feel the same. Unless you've got the hand on the Hand iPhone Case to hold on to, that is.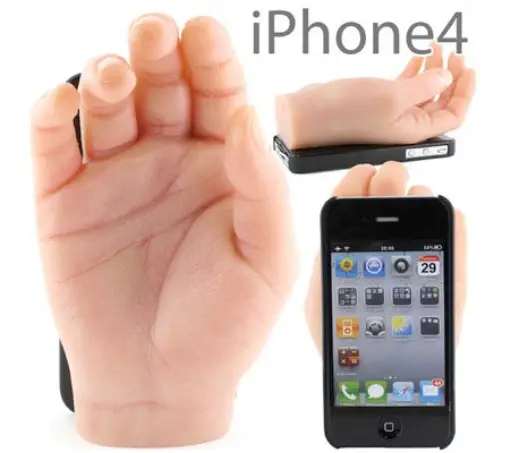 This is definitely one of the creepier cases we've seen here at Daily Bits, but we have to hand it to the designers and manufacturers for being quite thoughtful in terms of sizing the hands for the case. For those who are missing their kids (or for people who have extremely small hands), there's no need to fret because the hand is available in both adult and kid hand sizes.
3. Beetle iPhone Case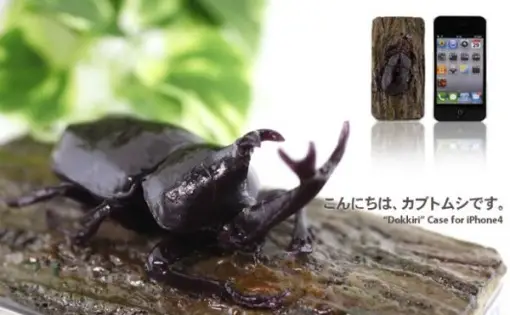 One great thing about the iPhone is that it's rarely buggy. Sure, the system hangs once in a while, but only when you're pushing the phone to its limits. But if there's one phone that's always literally buggy, it's got to be the iPhone that's fastened in this Beetle iPhone Case.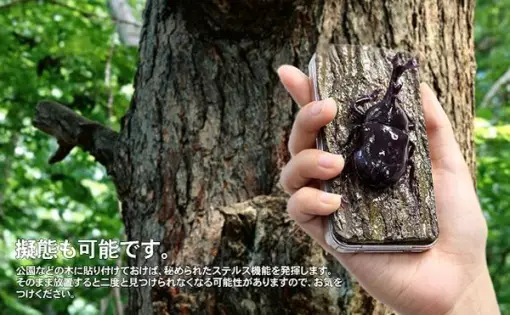 Thank goodness it's not really a real bug that's suck on the case, although it looks pretty realistic. The bug you see on the case is actually the Dokkiri, a huge beetle commonly found in Japan. So if you're into bugs and into pretty creepy (not to mention bulky stuff), then this case is probably for you.
4. Japanese Food iPhone Case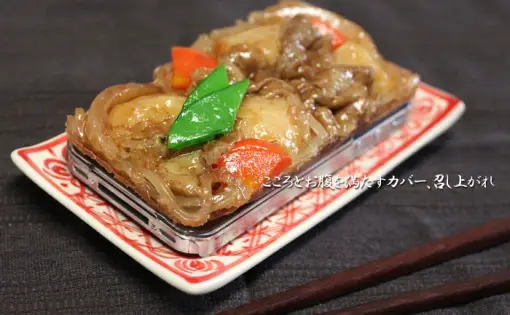 If you're trying to lose some pounds and trying to get your mind off of food, then it's best you steer clear from these iPhone Cases that feature Japanese food and mouthwatering desserts. These cases almost look too good to eat, except you'll probably be treated to a huge stomachache and the taste of rubber in your mouth.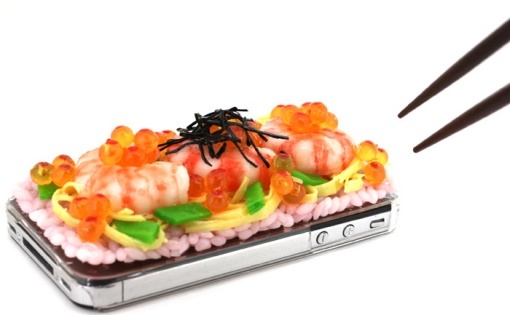 Just look at that caviar on the case! Japanese food enthusiasts will find the case amusing while those who aren't really into sushi or shrimp will probably pass on this case. Now on to the best part of the meal: dessert.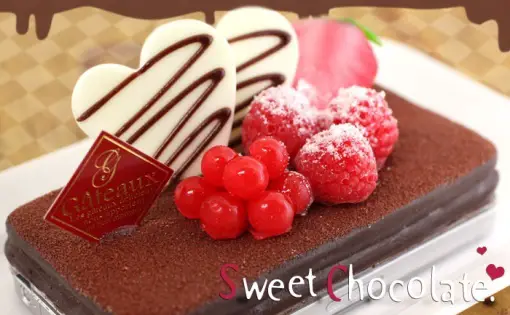 Raspberries sprinkled with confectionery sugar, syrupy cherries, white chocolate hearts arranged delicately on the chocolate cake–oh, wait, this is just another scrumptious-looking iPhone case.
5. Another Ear iPhone Case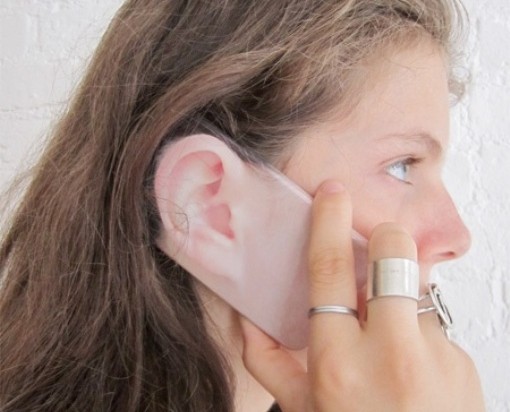 It sucks when you take a call and get an earful from your mother or significant other or boss or whoever else might want to yell at you on the phone. To put a humorous twist on it, why not put your iPhone in one of these Earonic iPhone Cases to get more literal about the whole deal?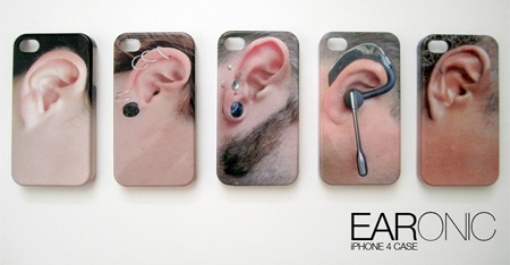 The ear is a common design for iPhone cases (as you can see from the number one case on our list that also happens to be an ear) for obvious reasons. But this is the case to get if you don't people thinking that you've got some weird disease that makes your ears blow up to gigantic proportions.