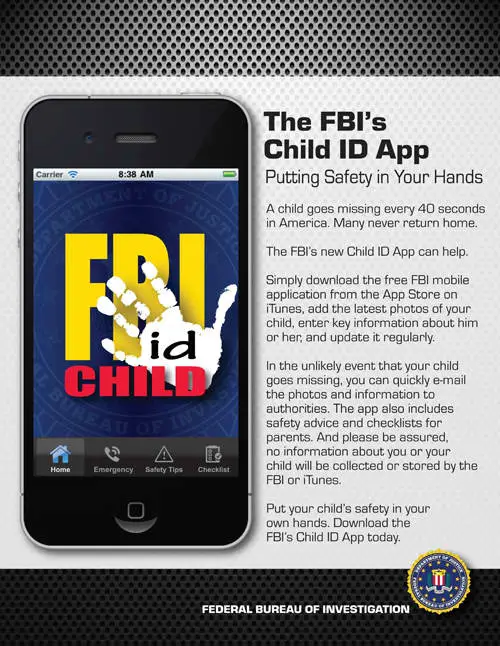 Are you an over protective parent who lives in fear of suddenly finding out that your child is missing? There is an app for that! Thanks to the FBI. ((Source))
All kidding aside, the danger of losing your child for one reason or another is very real. And while there certainly is no use in worrying yourself to death about that possibility, you also have the responsibility to ensure that your child is safe as can be. For example, you can't stop going to the mall just because of the fear that your child might go missing. Why not keep a vigilant eye instead?
You can even go one step further and take advantage of the new iPhone app that the NBI has released to help parents in case a child does go missing. Called the Child ID app, the program is basically a quick way to send the authorities vital information in case you cannot find your child.
What the app does is store photos and other details that may help find and identify your child. You can take the photos within the app itself. The same thing applies to entering other information such as height, weight, etc. With the app, you have all the details that you can immediately show the police on the spot when you report your child is missing. In addition to that, you can send the information stored in the Child ID app to the authorities.
The Child ID app also provides additional tips and practical information which every parent ought to read. Some may think that keeping your children safe is a no brainer, but advice from the experts is always welcome. There are also tips on the crucial steps that parents must take right after discovering that a child is missing.
You can download the Child ID app for free from the iTunes store. For more reading on Crimes Against Children, you can visit the FBI's special section.
Apps may seem all fun and games, but it is good to download something serious and useful every now and then, yes?