I've recently taken an interest in diving – just as an observer. Perhaps I'll try a fun dive in the near future as well. Diving is not all that unknown to me, my dad being an avid diver when I was younger. However, the thought of being deep underwater, unable to swim, darkness enveloping you…enough already!
Then there are awesome videos and photos of cute creatures like Nemo and the likes of him. Corals. That's more than enough to get even the king of wusses try diving at least once!
For Alex Mustard, a British diver, he does need more motivation. In fact, he recently did something that every other diver might just dream about. Mustard dove between two tectonic plates. I know what you're thinking – is he nuts? What if those tectonic plates had decided to move just when he was in between them? (I know that is unlikely and probably even a scientifically unsound idea, but I can't help but think it!)
It seems that his risk was well worth it, though, as can be seen in the amazing photos that he took. ((Source: The Daily Mail))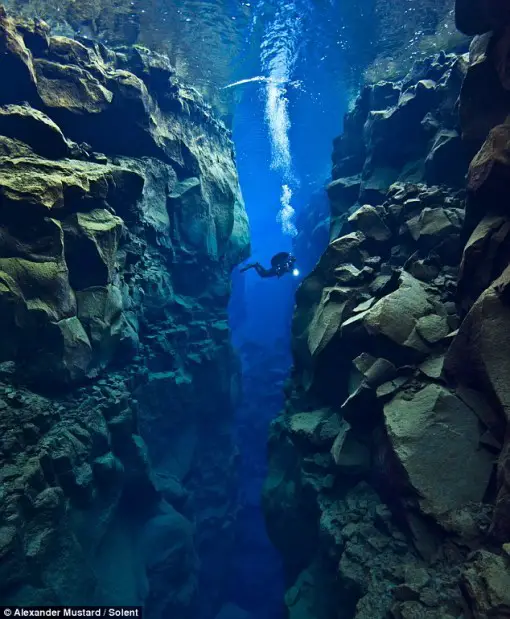 Beautiful, no doubt, but all I could say when I first saw the photo was "Yikes" – and not a very emphatic yikes at that. More like a frightened little puppy whining…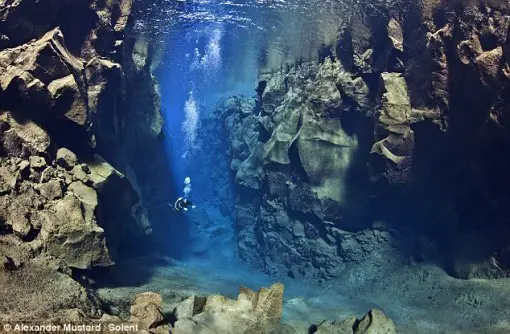 This one's a little tamer, but no less beautiful. And for some dramatic effect…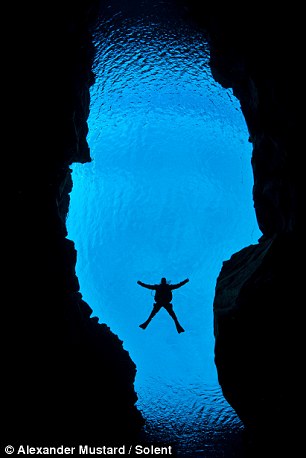 The dive was done in between the North American and Eurasian plates near Iceland. Mustard and his team of divers (you didn't think he dove alone, did you?) went 80 feet down into the crevice but also went as deep as 200 feet. Yikes.