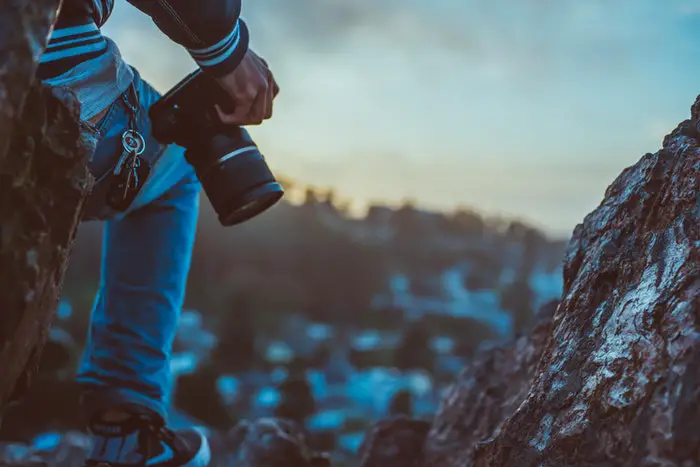 Whether you're traveling for business or leisure, investing in the right gadgets to document your trip is a must. So, if you want to go all out as a photography expert or even a newbie, check out these gadgets that would surely make every adventure worthwhile.
Joby GorillaPod SLR-Zoom Tripod
First on the list would be a quality tripod. You wouldn't want to leave without it as it's perfect for any kind of use – capturing sceneries, allowing group pictures, and even the perfect selfie shot. Most common than not, the problem that goes with buying the basic type of tripod is that it's not always fit for every angle. So if you want to capture your every moment at Florida's Flagler Village, you should definitely invest in a Joby GorillaPod SLR-Zoom Tripod which has flexible legs that can be wrapped around railings, poles, allowing you to get the angle you desire.
Gnarbox 2.0 SSD
You can never have enough photos especially when you try to capture all the delicious food at Korea's Myeongdong Streetfood Alley. The last thing you want to happen is to lose storage space while on transit. This is why you will definitely need a reliable backup device that works perfectly even without a laptop or computer. Back up your images anytime with the Gnarbox 2.0 SSD. Enjoy its unique built-in WiFi feature and manage your transfers through its mini OLED screen.
Anker PowerCore+ 26800
If you plan to spend the whole day strolling around the Eiffel Tower, you will definitely need an Anker PowerCore+ 26800. Rated as one of the best power banks there is, this device will make sure to keep your camera up the whole day. Enjoy its fast charging feature and even maximize its use by charging 3 devices at the same time.
Mavic Air 2
Are you planning a trip to a paradise, maybe to Malaysia's Maldives? Then, you may want to capture the beauty of its beach resorts with a Mavic Air 2. They say that a drone completes any photographer's bucket list and with all the options out there, this is a good one to start with. Capture beautiful aerial 48MP photos and 4K videos at a rate of 60 frames per second. You sure have a good buy as you get an improved obstacle avoidance feature, remote controller, and various shooting and tracking modes to enjoy.
Pacsafe Camsafe X17
With all these gadgets on hand, you should never settle for a simple backpack or storage case. Considering both quality and design, you can never go wrong with Pacsafe Camsafe X17. Its anti-theft feature alone gives you enough reason to buy it, but the design makes it even more worth it. This is a bag that will keep your things safe and at the same time, make you look good as you travel.
Now, you're all set! There is more to the list and the search would really depend on your need and budget. Go for quality and something that you can use for a long time. Safe travels, guys!