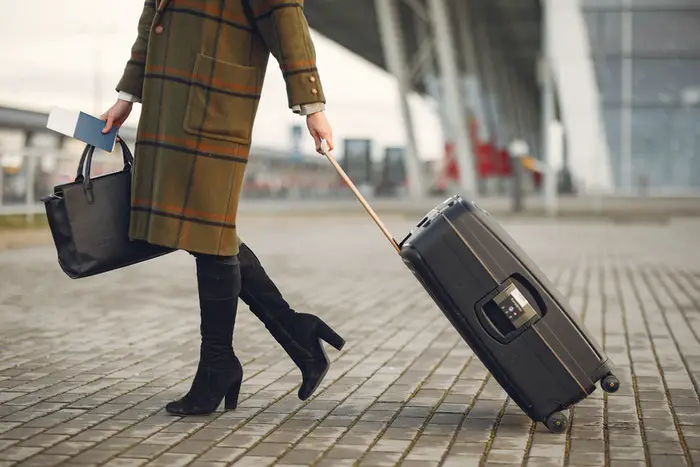 We have all dreamt of going for a vacation be it via cruise, airplane, or road trip. Here are 5 travel gadgets that you must bring with you on every trip.

Universal Travel Adapters
This device is simple but works wonders. It basically ensures that your gadgets are fully charged and are ready to be used at any given time as charging it using an ordinary outlet will no longer be a problem. This travel adaptor simply allows a device-specific to a country to be plugged in another country's socket.
Power Bank
This is something I, personally cannot leave home without it. Being stuck in a corner because your device is charging is the worst that can happen especially if you are out of town to enjoy the scenery. In this modern era, there are a lot of power banks to choose from and will vary on their charging ability and power capacity. While a bigger power bank is the better option as it will provide you several charging cycles; bigger does not necessarily mean better because you will have to consider its size and weight.
Bluetooth Speaker
Yes, this is something you must consider in setting the mood of the view or to keep you up and about while waiting to get onboard your next destination. Bluetooth speakers need not be bulky anymore as there are a lot of options where small in size does not mean small in sound quality. Here is a tip: take into consideration its battery life as you do not want it to be drained right away, most especially if you are out of civilization.
Drones
Not only does it capture the beauty of your vacation spot, but it also provides you the opportunity to immortalize your adventures which can be shared with other fellow travelers. While drones are now an integral part of every wanderer's list, make sure that it is legal to use in your next destination beforehand so you can either pack it or leave it behind. After all, drones are not cheap, to begin with.
Portable Safe
Gone are the days where a stolen item ruins your entire vacation. Keeping your valuables safe is the name of the game. I know you are on vacation, but that does not necessarily mean that thieves are taking a break too. So, do yourself and your travel buddies a favor and make sure to bring a portable safe on your next trip. While you are at it, do throw in an RFID blocking wallet too as crooks are smarter these days.
While having fun is the main objective of traveling to different destinations, let us not forget about our family members that we will be leaving behind. Yes, we can always get them an item that will best represent our destination, but it is also essential that we think about our own safety. So before you even invest in these gadgets, having travel insurance in place is a must. With all the offers out there, take time to research term life insurance vs whole, and understand which is best for you. Term life insurance is one of the simplest and affordable types of insurance that you can get since it is characterized by the term length. On the other hand, whole insurance provides coverage for your entire lifetime – something that an avid traveler would get to ensure that their families are well-taken cared of while you enjoy life to the fullest.