It has been over a week since the first earthquake hit Japan and tsunamis wreaked havoc. Some of us may have already moved on with our lives, reading the occasional news report of what's going on in Japan. Others may be getting their act together with regard to disaster preparedness. Have you showed your support for the victims of the quakes and the tsunamis in one way or another?
Last week, we published an entry about a fundraising drive for Japan. It is not too late to chip in. You can also check with the Red Cross to see what you can do to help. While not everyone may have a lot to spare, there are other ways by which you can express support.
Here is one interesting initiative that I discovered: A Sea of Tweets. This movement is spearheaded by artists Mark Skwarek, Tamiko Thiel, and John Craig Freeman, who are converting tweets into paper cranes and placing them in front of Mt. Fuji and along Japan's coastline. The act is purely symbolic, but the message is strong and clear: there are people who care and want to show their support.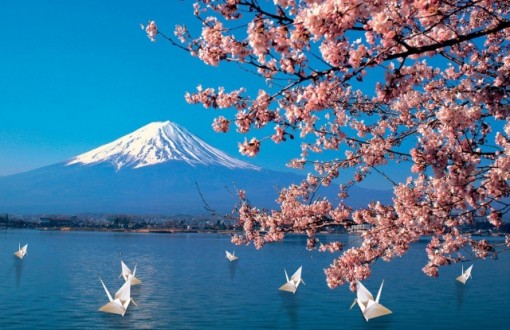 How do you participate? It is rather simple: just use the hashtag #seaoftweets to your tweet, and it will be counted and converted to a paper crane.
To learn more about this movement, visit A Sea of Tweets. More than using the hashtag, please remember to look at other practical ways you can send some help. Even the tiniest bit of help will be appreciated!