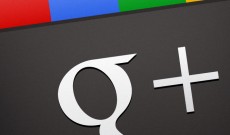 So Google Plus (Google+) is quickly amassing its own number of followers, although it's probably still a far cry from the number of Facebook users. In less than a month since the launch of Google+, we've been seeing a lot of speculations about the number of users. From 10 million to 25 million Google+ users – the numbers are all over the place. Google will probably never tell us the real deal on how many users they have, but there is something more important than knowing just how many people are on the social network. Privacy.
This issue is exactly why so many people are looking for Facebook alternatives, and the big question is whether or not Google+ can be that alternative, taking privacy issues into consideration. The good news is that there are ways by which you can take control of your privacy on Google+. It really is up to you to take those steps to ensure your own privacy.
ZoneAlarm ((Source)) released an infographic that serves as a very handy guide on how to play around with the settings on Google+ so that you can take privacy matters in your own hands.  Follow these six simple steps.
Set up your circles.  This is the first thing that I did – learning from the mess that is my Facebook lists/groups settings.
Lock your profile down.  The important thing: change the default setting, which is public.
Restrict search visibility.  The default setting is similar to number 2 above.  Immediately change this if you don't want your profile to be found by search engines.
Lock down other privacy settings.  Spend some time looking at the privacy settings to see which items you should lock down.
Stream only to the appropriate circles. There's a purpose for circles.  Make sure you take full advantage!
Bear in mind: your comments may appear "public".  Even if your profile is private, if you comment on someone's post and their settings allow friends' comments to be visible to anyone, then others can see your comment.
Here's the full infographic for your reference.
As usual, the smartest thing to do would be NOT to post anything that you would not mind others seeing. With nothing to hide, you'll be safe.