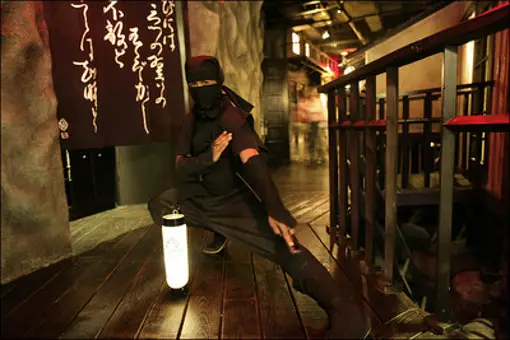 Have you ever dreamt of dining with ninjas? Having a drink with Rose Tyler? And then sleeping off your hangover on Tatooine? You're lucky, I usually dream of, like, all my teeth falling out or driving a stolen car off a cliff. But you? Your dreams really can come true! Put on your protective helmet, because I'm about to blow your mind with 7 must-see-to-believe geeky locales.
Hotel Tomo in San Francisco, California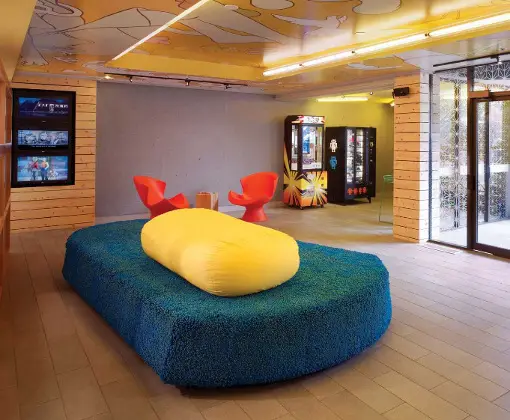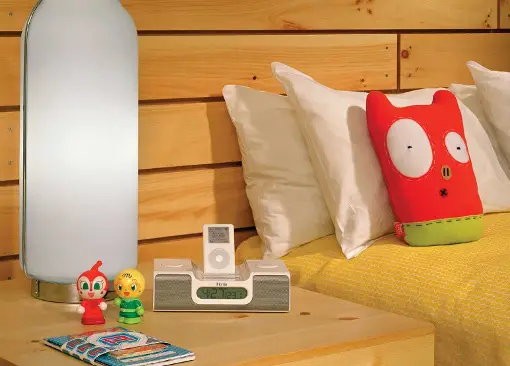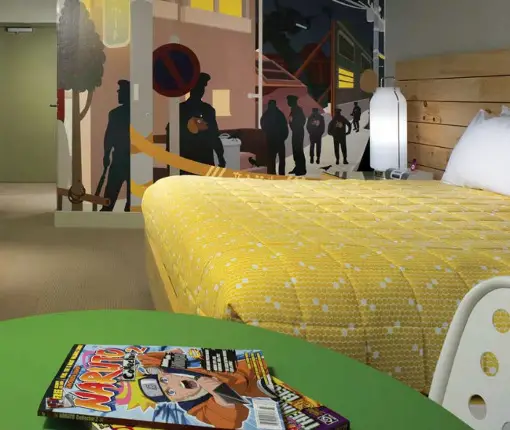 Hotel Tomo looks straight out of an anime classic and even overlooks the Japantown district in San Fran. Bright, colorful, & even a little whacky, they got the design down to even the finest details: drawers are filled with manga comics and anime-inspired trinkets adorn the room. Soooo Kawaii!
Hotel Sidi Driss in Matmata, Tunisia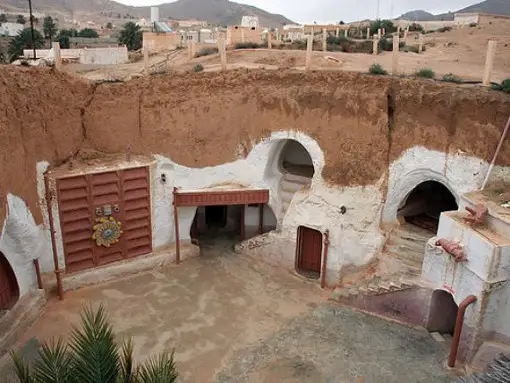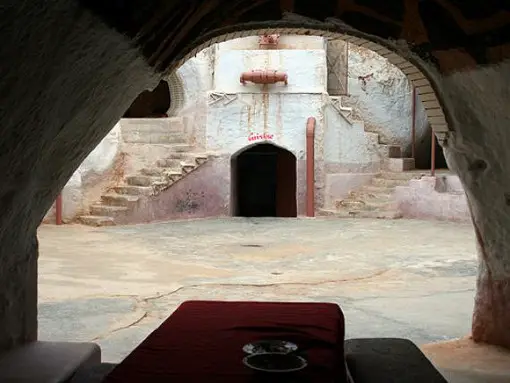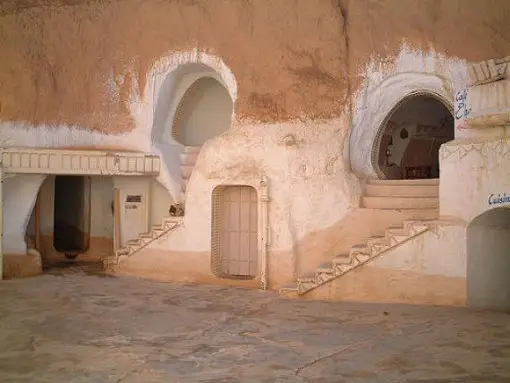 Also known as the Star Wars Hotel, Hotel Sidi Driss was the actual on-location set for the Lars homestead. The next time you're in Tunisia, stop by for a night — it only costs $10/night to stay in Luke's old digs!
Ninja New York in New York, New York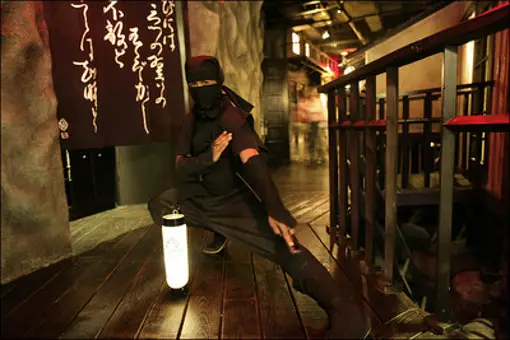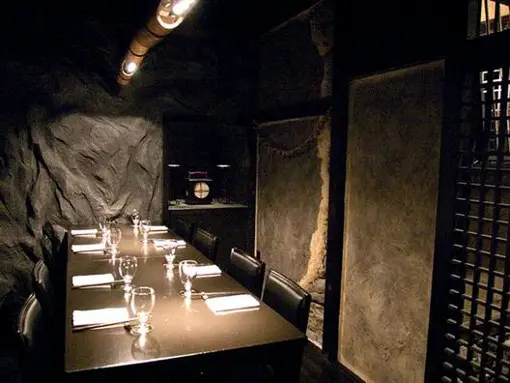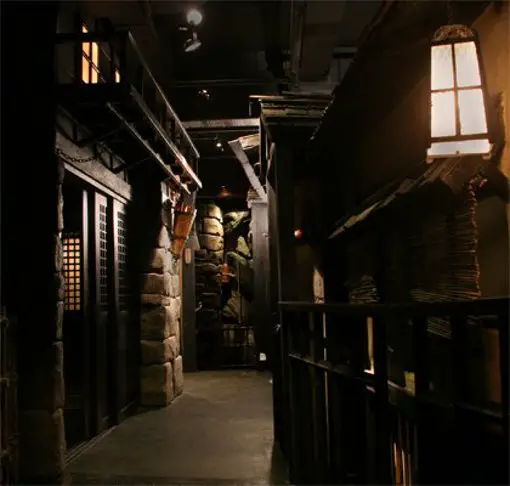 Don't even think about skipping out on the bill at Ninja New York. The restaurant mimics a castle straight out of feudal Japan and is situated underground where you can find sneaking, screaming, sword-wielding ninja waiters ready to stab you at any moment.
Alice of Magic World in Tokyo, Japan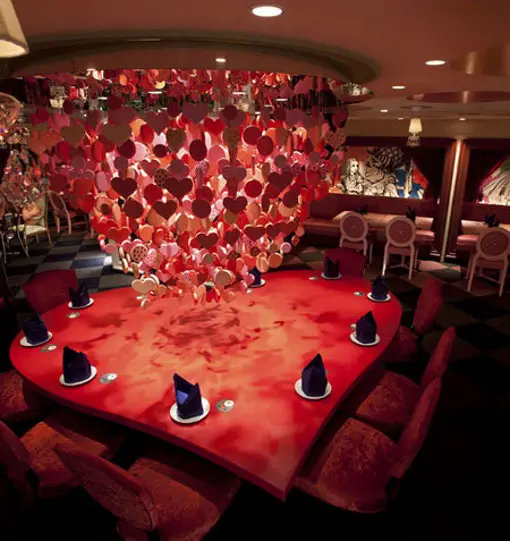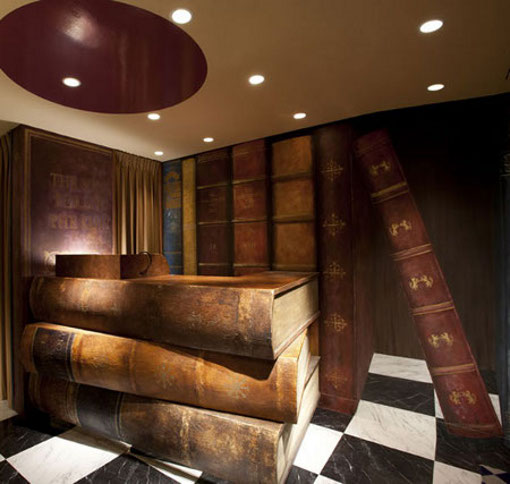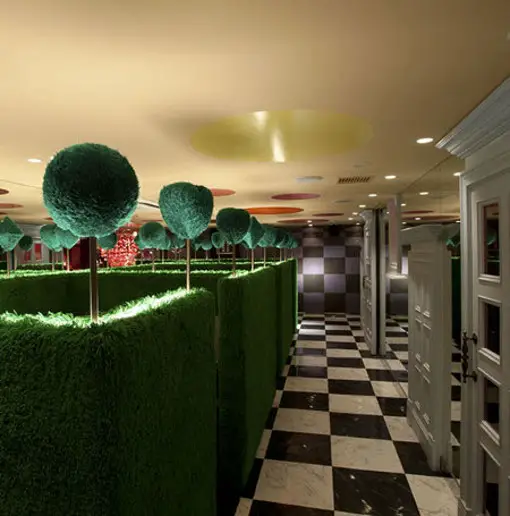 Japan is filled to the brim with themed restaurants but, for me, this one takes the "Eat Me!" cake. Every room in Alice of Magic World is imaginatively, whimsically, and – can I say this? trippily? decorated after the Lewis Carroll classic Alice in Wonderland (juuust in case you didn't pick up on subtleties of the name).
The Way Station in Brooklyn, New York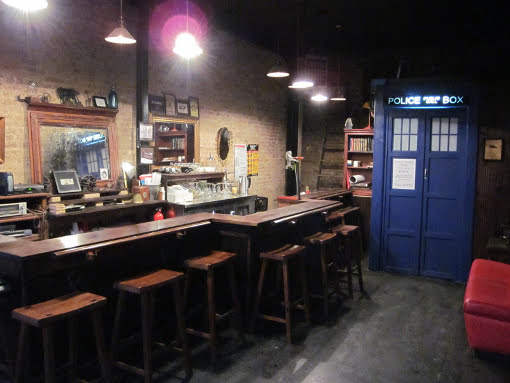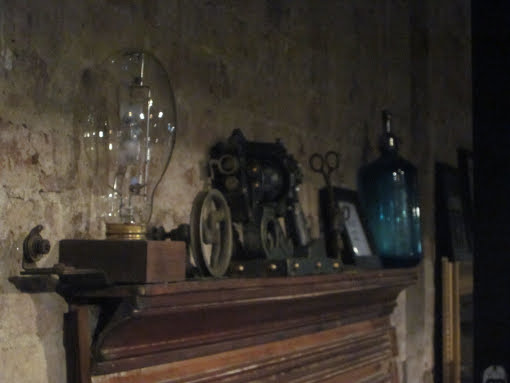 The Way Station is a steampunk, Dr. Who-themed bar. They feature some Doctor-inspired drinks such as the Sonic Screwdriver or the 10th Doctor. A visit is a must, if for no other reason, there is an effing TARDIS (which serves as a gateway to the bathroom).
Jurassic Park Hotel in Beppu, Japan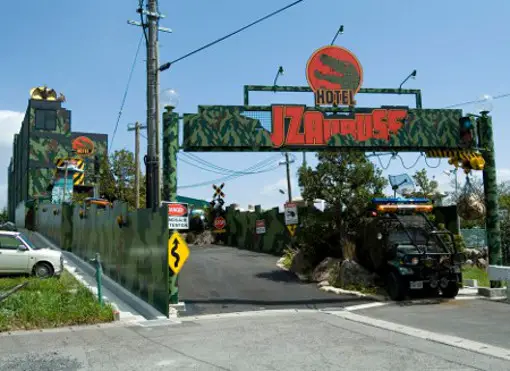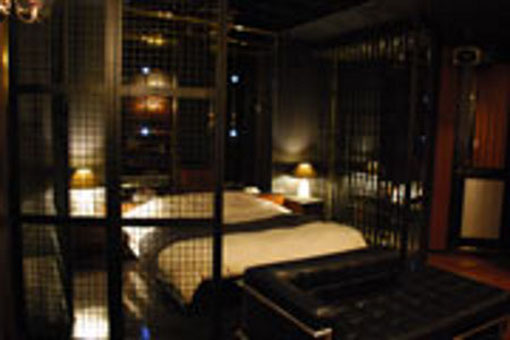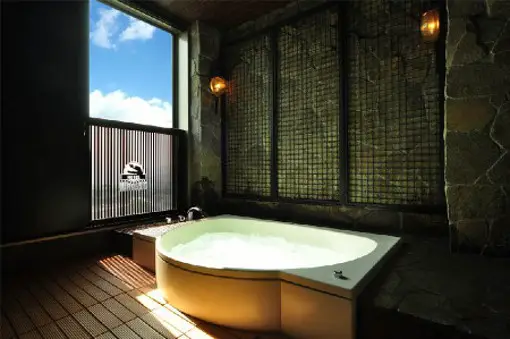 Hold onto your butts cause I'm not going to mince words here: the Jurassic Park-inspired hotel, Hotel Jzauruss, is for sexy time. I always knew John Hammond was a krinky mofo and for about $30 per sixty minutes, you can be too.
Hajime Restaurant in Bangkok, Thailand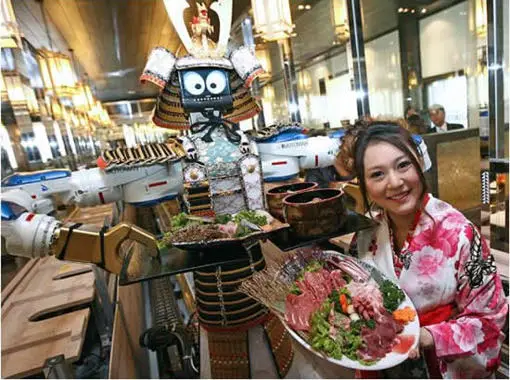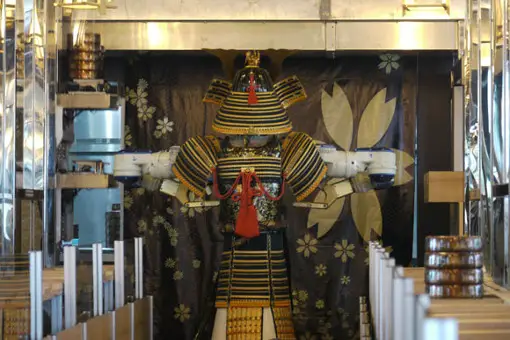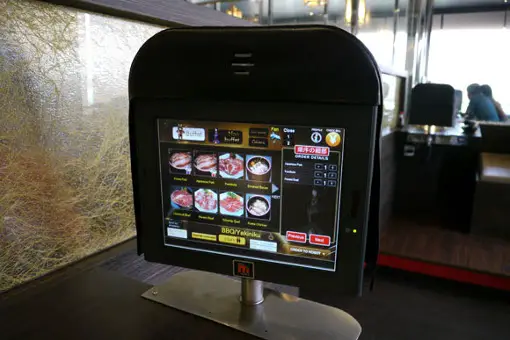 At Hajime Robot Restaurant, not only do you order via touch screen devices (technologies!), but your waiter is a samurai robot who serves food, busses tables, and provides live entertainment. For your viewing pleasure, a link to the dancing robot is included (don't say I never did anything for you). Make sure you learn the basics of the Thai language before you go and get some lessons though!