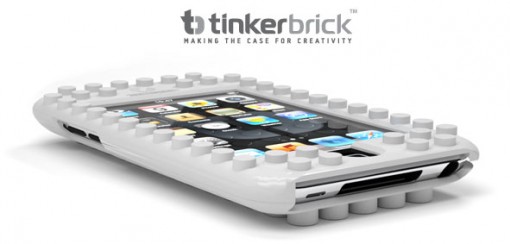 How much do you love your
iPod Touch
? Why don't you count the ways?
Prior to going for the iPhone, I was 110% in love with my iPod Touch. It was just that the iPod Touch became redundant because of the iPhone, and I do not really like being superfluous. In any case, this post is for anyone and everyone who is enjoying their iPod Touch to the max.
How about a TinkerBrick LEGO case?
It just doesn't get better than this, does it? While I understand that not everyone is as enthusiastic about LEGO as AFOLs (Adult Fans of LEGO), there is a lot to be said about the good that these little bricks can bring people. And, seeing the imaginative creations that people come up with just emphasizes that.
So, yes, I think the coming together of an iPod Touch case and LEGO is nothing but brilliant.
The TinkerBrick LEGO case works just like most other protective cases for the iPod touch. It provides protection from scratches and bumps, but the LEGO factor gives it a definitive edge over all other cases in the market.
Aside from the undeniable LEGO look, the TinkerBrick LEGO case actually functions as a platform which you can build on! Go get your LEGO bricks and see how they fit onto the case!
If your imagination is not serving you well right now, take a look at this video. You will certainly derive some inspiration as to what you can create with the TinkerBrick LEGO case.

Want one? Choose from white, yellow, red, and black, and have around $33 ready. Order from TinkerBrick. Now, can we have one for the iPhone 4/4s, please?