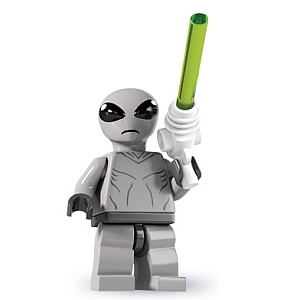 LEGO
. There's just something about those blocks that capture the hearts and imaginations of young and old alike. And of course, when young kids in love with LEGO grow up to be adults, they do not forget. They merely turn into Adult Fans of LEGO.
Who can blame them?
Then there are LEGO minifigs, which transform "normal" creatures into blockheads that one simply cannot fail to enjoy. How many LEGO minifigs do you know about? How many do you own?
I just had a blast looking at the 21 greatest LEGO minifigs according to Topless Robot. And yes, I didn't know about many of them.
You can take a look at all 21 at their web site ((Topless Robot)), but here are my top picks. (Aside from that classic alien that has eyes so big that you will probably drown in them, lifeless as they are.)
This genie LEGO minifig is a perfect fit for those who love LEGO and Aladdin-like stories as well. With this genie, you don't need to find a jar to rub!

I don't know about you, but I fell – hook, line, and sinker, and then some – for WWE when I was a kid. Hulk Hogan was my role model. Maybe not the best model for a kid to have, but hey, he was a good guy. I wish I had one of these.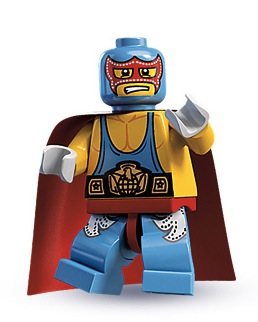 And of course, with Spartacus being a mainstay in many a hard drive these days, we cannot leave out this Spartan robot. Not exactly what you would find in the arena, but I bet this guy could give many a gladiator a run for their money.