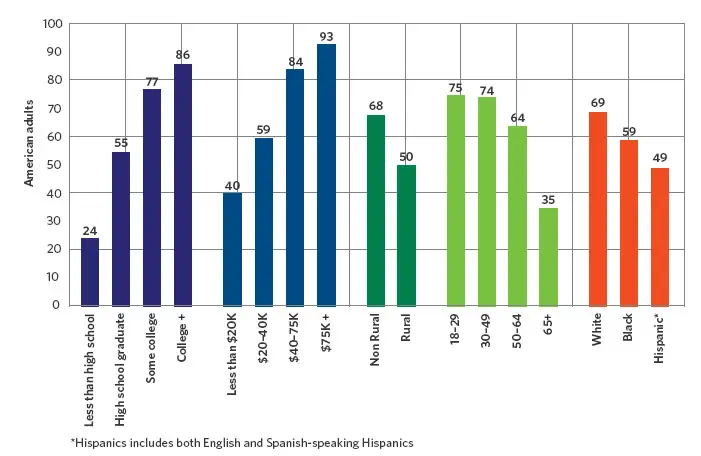 Hot on the heels of carrying out its plans of providing high-speed Internet access to Americans, the FCC has just released an interesting report providing the profile of users who are least likely to adopt broadband subscriptions.
The report categorizes these users as either digitally distant, digital hopefuls, digitally uncomfortable and new converts. According to the report 20% of Americans are digitally distant and digitally uncomfortable.
Digitally distant users are described as those who are retired and say that they don't subscribe to broadband either because they don't know how to use a PC or don't see a need to use the Internet at home or anywhere else. Around 10% of the American population falls into this category, and include those whose ages ranges from 63 and older.
Digitally uncomfortable Americans on the other hand are those who can afford high-speed Internet service but would rather not subscribe to because they lack the skills to use it. Around 7% of  Americans fall into this category.
The other two categories of U.S. population are the so called digital hopefuls and the Near Converts. Digital hopefuls are those who like to subscribe to broadband Internet but don't have the money to pay for fees. They make up around 8% of the American population.
And then you have the Near Converts comprised of Americans  who are mostly dial-up users who are still thinking whether they would pay $40 for broadband Internet access. They make up 10% of the American population.
So, to which category do you see yourself belonging to? Are you currently subscribe to a broadband Internet access or if not, are you planning to subscribe to in the near future?
You can check out the full FCC report here.