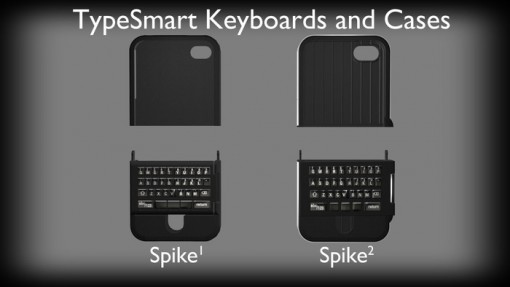 Purchasing a new gadget never stops there, does it? Whether you're talking about a tablet, a laptop, or a phone, you will probably spend some more money on purchasing accessories.
I don't know about you, but one of the first things that I buy is a protective case. Actually, more often than not, the purchase of the case is done right after buying the gadget. If you're going to spend a considerable sum on a gadget, you might as well spend a little more on something that will protect it, right? This is especially true for something as expensive as the iPhone!
Now, how about if we add a little something to the iPhone case? How about a real keyboard, the kind that you can feel?
Enter Spike, a Kickstarter project which aims to raise enough money to manufacture an iPhone protective case that doubles as a physical keyboard. While I have no issues with the iPhone's virtual keyboard (most of the time, at least), I can also see how it could be convenient to have a physical keyboard.
Spike looks like this when put on the phone.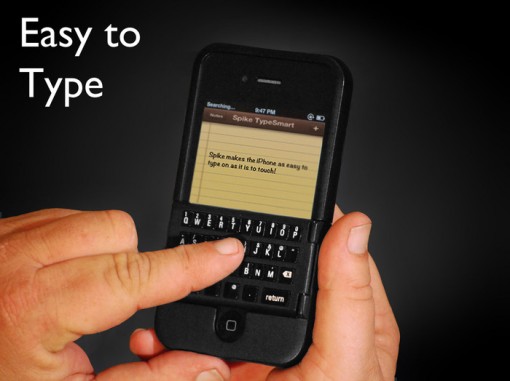 It's not aesthetically impressive, to be sure, but for those who have the need to wear gloves due to the weather, this image might entice you to support Spike.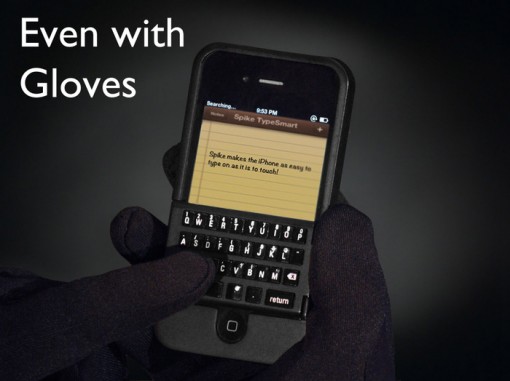 One thing that bothers me, for lack of a better term, is the fact that I might NOT want a real keyboard at certain times. What then?
The cool thing is that the keyboard can be flipped over to the back of the case/phone, making it disappear! You can then still benefit from the protective aspect of Spike, without the "annoying" keyboard when you do not want it.
Here's another look at Spike.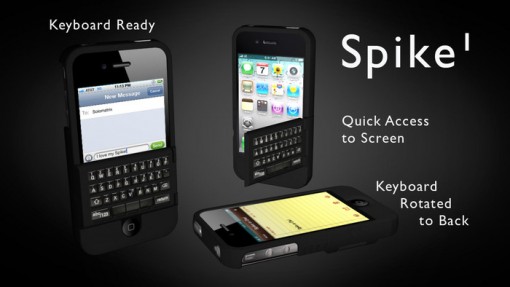 And if you want to support this Kickstarter project, just go to their
page
. There are still 33 days to go!