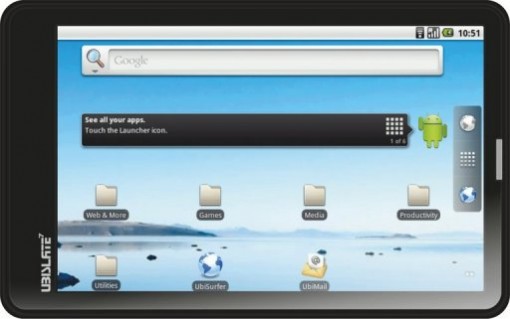 The tablet wars continue to rage, and it seems that Samsung and Apple remain at the forefront. Ardent fanboys and fangirls will stick to their preferred brands, but in the meantime, there are other players who are not-so-silently entering the game.
A British firm has developed its own tablet, dubbing it the world's cheapest tablet. Datawind Ltd. released the first version of Aakash in October, primarily targeted at students. It cost as low as $35. You can't get much cheaper than that, can you?
Datawind has now expanded its horizons and has developed an updated version of Aakash. This new version is meant for the commercial market, and while it costs more than the student version at $50, it might still very well be called the world's cheapest tablet. The updated Aakash has more features than the original release.
The idea for the new Aakash does not stray far from the student version: to give people an affordable option for a first device. Obviously, iPad and Samsung tablet users are not going to want to give up what they already have for a very basic device, even if it is the world's cheapest tablet. As such, the guys at Datawind say that they really do not see Apple et al. as competitors. Indeed, they target difference audiences.
If the orders that Datawind are getting is any indication, the British company just might have struck goldmine. According to their CEO, they are getting about 30,000 orders per day! In the near future, countries such as Thailand, Egypt, Brazil and Latin America can expect Aakash to be marketed in their areas.
Via Physorg