Some people have a knack for decorating, and some people don't, but it's really not that hard. All you have to do is have a little bit of inspiration to build off of. Sites like Pinterest are great for that. Although, let's be real…the people on Pinterest are the artists of the world and many who try and emulate their DIY tutorials end up with the "nailed it" meme circulating on their Facebook wall.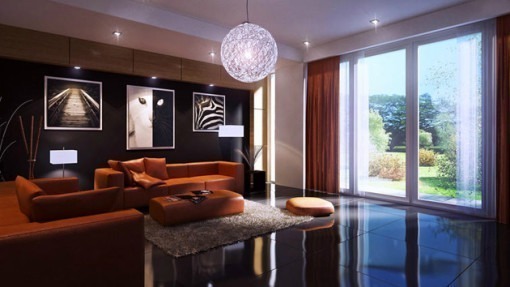 You don't have to do anything DIY or super creative. Most home design stores have everything cute already made up for you so it's just a matter of knowing what to put next to what in your home when you're inundated with so much choice. That's where Pinterest can really help you. The artists put it together, and you just shop for something similar and copy the look in your own home.
With this being said, aside from the Pinterest tip, here are some other tips to help you make the walls of your home look absolutely smashing:
Use Picture Frames
Picture frames are great for all kinds of things on your walls, even aside from holding actual pictures of cool people. Stick with the larger frames to make a statement. You can make a jewelry hanger from a picture frame, you can make something visually interesting to look at by using empty frames in a cool format, your own creativity, or the ideas you glean off of others will allow you to make your walls look really cool all through the power of frames and photos.
Paint Your Heart Out
Paint is the ultimate miracle worker of the world. You can do practically anything with it. You can make anything appear out of nothing. If you're looking for mural work or faux painting techniques to make your walls look like something other than a wall, you'll probably have to bring in a really great artist to accomplish that for you, but you can use paint to make your walls look amazing all by yourself.
Simply read up on some painting tutorials to make sure you get all the prep work completed, and have at it. A little color and a little texture will completely transform your home into something you never thought it could be.
Use Fabrics
Fabrics and tapestries have been used on walls to transform spaces for centuries. Just borrow the tradition. If you aren't allowed to paint or if you can't, just buy a wall covering or removable wallpaper that will give the same effect as paint, without all the labor.
If you're not about the tapestries or wall paper, incorporate other fabrics onto your wall. Get curtains to cover your windows, or just install a curtain rod across one of your walls and hang a pretty curtain as an accent wall. Whatever you choose to do, just make sure it screams you. It's your house and you've got to be happy with the way it looks.