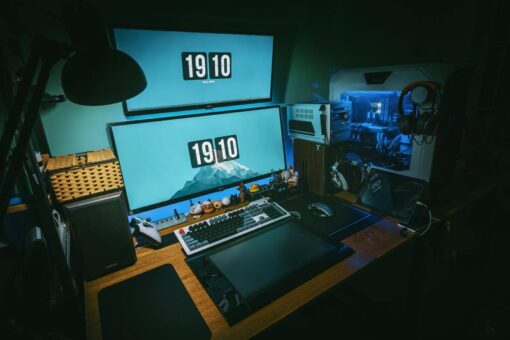 The first question is, can you upgrade a regular laptop to a gaming laptop?
Finding a machine that has all the best qualities can be difficult, especially if you're on a budget. Although a good amount of research is essential, customizing your regular laptop to a gaming laptop is highly possible. One good thing to remember, though, DIY upgrading your laptop may void your warranty. Depending on a brand's policies, replacing parts in your laptop may not void its warranty. But damages that occur due to the upgrades surely do. Best to check out your warranty policies first before tinkering with anything in your device.
How to upgrade a laptop for gaming
STEP 1: Check if your laptop is upgradeable and to what extent
A general rule of thumb is that so long as the machine's bottom panel is removable, upgrading is possible but with limitations. Now, not all upgrades are the same. Some parts need a bit more technical know-how, and some parts will only require a screwdriver. Do your research, and it can be done.
One thing to note, however, upgradeability can vary depending on the model, the size, and the age of a machine. Owning a much older laptop model can present limitations to upgradeability. If you own a laptop that is much older than about three years, it might be good to check if upgrading your laptop is possible and to what extent.
Usually, when a regular laptop is being upgraded, there are three basic things to check:
Can the laptop be upgraded to 16GB RAM? Does the voltage output allow for a battery with longer life? Research what your laptop allows as its maximums.
STEP 2: Upgrade your RAM
A general rule of thumb here, if your laptop's memory is less than or equal to 4GB, best to upgrade your RAM for a better gaming experience. Most laptops have an extra RAM slot for an extra module. If your laptop does not have one, you can replace your old module with one that has a higher capacity.
STEP 3: Upgrade your battery
Out of all the upgrades, this is probably the least that is done. Usually, you can get better battery life when you upgrade other parts of your laptop. This is why batteries are upgraded the least.
Nevertheless, you can upgrade your battery to a more powerful replacement. As long as its output voltage and current values are the same, you are pretty much safe. Remember, though, that you cannot replace your battery with a higher wattage as it will create significant damage to your laptop system.
STEP 4: Upgrade storage
The more filled up a laptop's storage is, the more that it affects its overall performance. Some games like Call of Duty take up more than 200GB of disk space. It will be terrible if you are stuck with a 256GB HDD. Good thing is that most laptops allow for upgrading to a larger HDD. Most recommendable is to upgrade your HDD to 1TB.
If you want even better performance, see STEP 5.
STEP 5: Upgrade to SSD
This step can fall under STEP 4, but it is important enough to deserve its own place in the process. Solid-state drives are generally faster and more power-efficient than your regular HDD. Getting an SSD for your laptop will significantly improve its system's responsiveness and boot times. An entry-level SSD of at least 512 GB is enough to boost your regularly played games. However, modern games are getting more intense (in size and system requirements). For this, we suggest you go with a 1TB SSD.
It may be an extra investment, but upgrading your laptop's SSD is always worth it.
STEP 6: Can you upgrade the GPU?
Essentially, the simplest answer is no. Upgrading the graphics processing unit (GPU) is an almost impossible task and will require very nifty hands. Your laptop's GPU (either dedicated or integrated) is well soldered into the motherboard. Even if you can safely take it out and install a more powerful replacement, your laptop is not designed to take up the additional heat and power requirements. Thus, affecting its overall performance.
There is a way around this and that is through an external GPU (eGPU), although it is still in its early stages of development and can get pretty expensive. With an eGPU, you can get better graphics for your machine and run software and apps that may not have worked before. In even better news, most modern laptops are compatible with an external graphics card.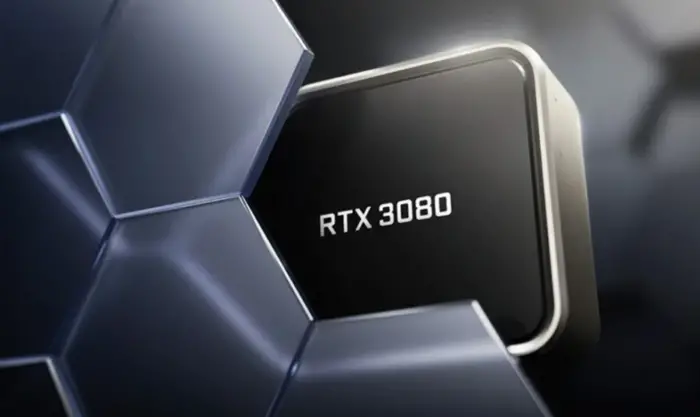 Best tips to turn your laptop into a gaming laptop
Good upkeep = lasting performance. Believe it or not, keeping your laptop in tip-top shape can maintain its good performance. Make sure your laptop is clean of dust and other debris.
Upgrade personal game performance through accessories. If you are on a tighter budget, you can always upgrade your personal game experience. Buy a better gaming keyboard and mouse (or other accessories) to help you.
Keep device drivers up to date. A lot of times, game incompatibility affects any gaming experience. Make sure all your device drivers are up to date and compatible with your game.
Effective power management makes a huge difference. Look up which power setting is best for gaming. Yes, it makes a great difference.
Choosing performance overlooks by changing up texture and shade settings. If you are more about your laptop's performance than you are about the details of your game, change up the texture and shade settings. It will improve your laptop's response time.