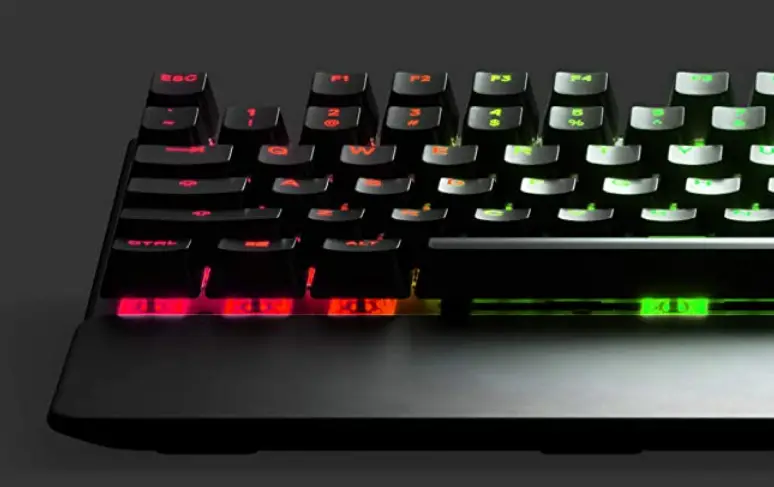 The trend for noisy and clicky keyboards has risen in the last few years and the search for the best mechanical keyboard becomes harder than ever. Why are mechanical keyboards so popular? The answer is simple – they are faster and more durable. On top of that, the keys are also quite easy to repair and replace. The customizability is also a big plus – changing colors, backlights, and keys has made keyboards a big deal in the tech market. But the biggest reason why they are so popular – is because they are clicky!
In this post, we are to check out the best mechanical keyboards in 2022. For easier reference, let us refer to them as MKBs from now on.
Best for office use (typing quality) – Varmilo VA87M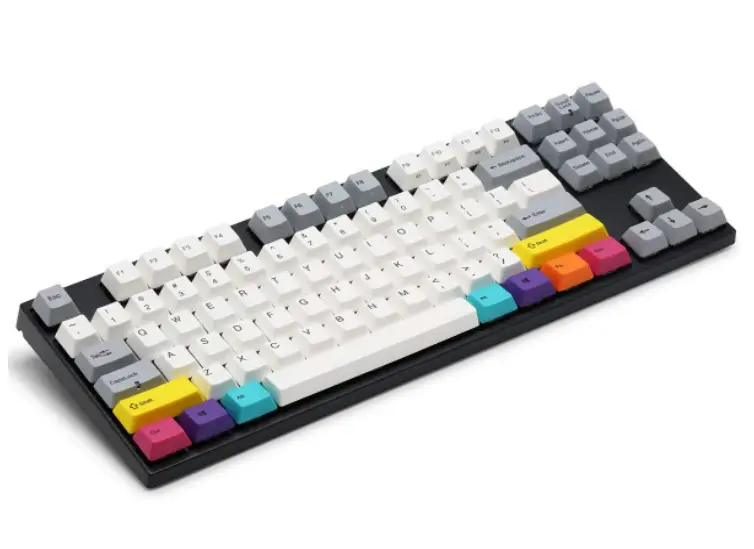 Stating that not every mechanical keyboard is best to use for typing is an important point to raise. If you are not a gamer but want the best mechanical keyboard in 2022 for other random uses, the Varmilo VA87M is a good buy.
Although the keys are not macro-programmable, this MKB makes it up with its excellent build and durability. It is also quite compatible with a wide variety of switch types.
The Varmilo VA87M sells between $125 to $165 depending on the color and design.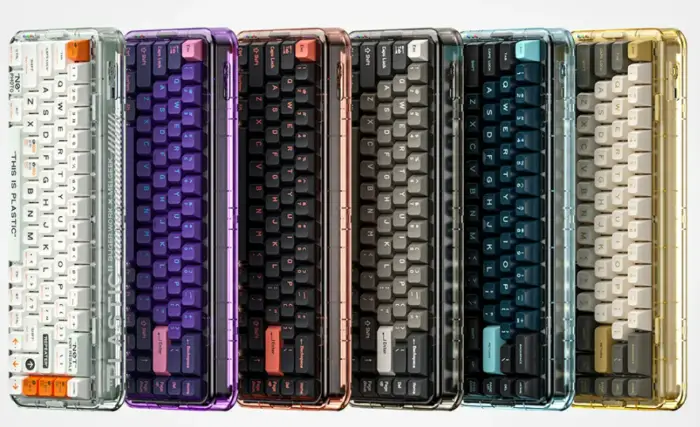 If you are into MKBs because of their cool and retro aesthetic, then maybe the MelGeek Mojo68 is the best for you. It is one of the best mechanical keyboards in the market that is completely see-through. With a 68% keyboard size, it is well-optimized, compact, and comfortable.
MelGeek keyboards feature cushion-like keys with a gasket mount partnered with a silicone bottom. The combination of these gives out an almost muted typing quality.
This keyboard retails for $149 on the MelGeek Website.
Best Mechanical Keyboard in 2022 for gaming (wired) – SteelSeries Apex Pro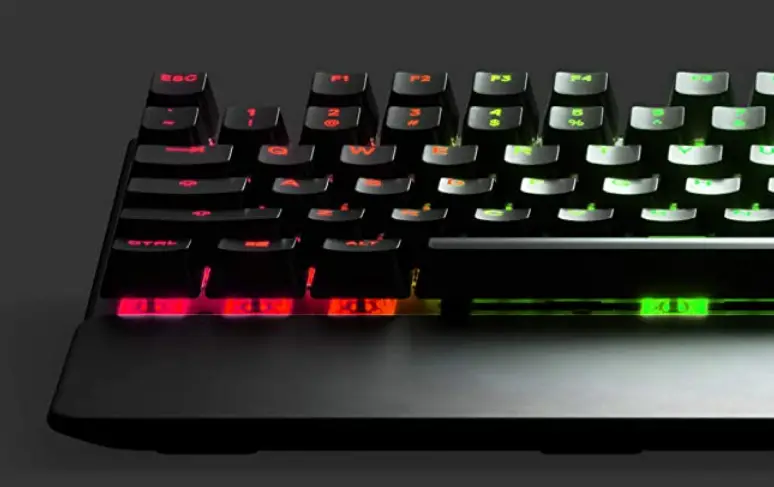 The SteelSeries Apex Pro is a full-sized mechanical keyboard on the more premium end of the market. It has its own dedicated media keys, OLED screen for setting adjustments, full RGB backlighting, and more. The switches are smooth and light – features that will surely boost any gaming experience.
Why do a lot of gamers prefer using MKBs for gaming? Not only are mechanical keyboards sturdier, but they are also designed to be tactile. The clicky sound matched with the spring that pushes the key back up makes it easier for the user to conveniently tell if a key has registered.
Sells for $129.99 on Amazon.
Best Mechanical Keyboard in 2022 for gaming (wireless) – Razer BlackWidow v3 Pro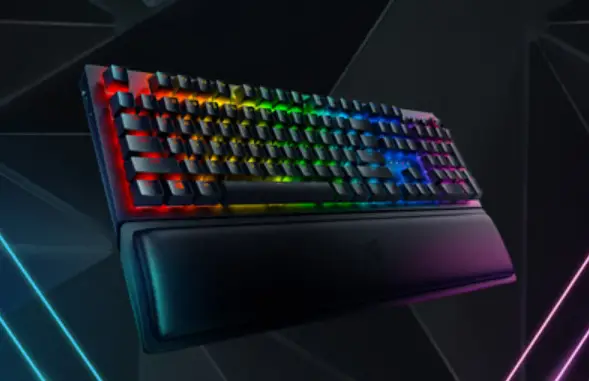 Razer has always been a frontrunner in any gaming equipment and accessory. Its premium line of wireless mechanical keyboards also does not fail us. Resistant to both water and dust, this bad boy is built to last even for long-term gaming. Built with Razer's hyperspeed wireless technology, this MKB is sure to make any low-latency gaming experience seamless and hyper-responsive.
The macro-programmable keys are customizable through its companion software. The classic Razer green mechanical switches can be customized with the quieter, linear Razer yellow switches.
This product is on the premium end and sells for about $260 online.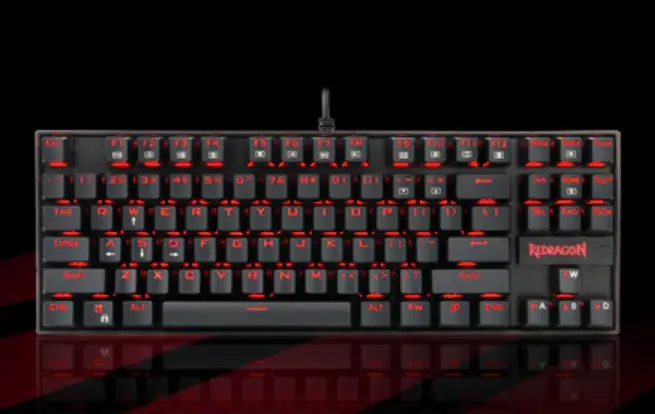 Designed to be TKL (TenKeyLess), it is highly compact and comfortable to use. Because of its size, it will take up very little desk real estate giving enough space for mouse movement and other gaming paraphernalia.
As for the keyboard itself, it has full RGB backlighting which is completely customizable. Remember, customizability is a unique feature for budget keyboards.
If you are new to the MKB world, the Redragon K552 is a good choice for you. It is a great way to experience customizability without the high expense.
This product sells for less than $100 on Amazon.
Best Affordable (wired) – EVGA Z15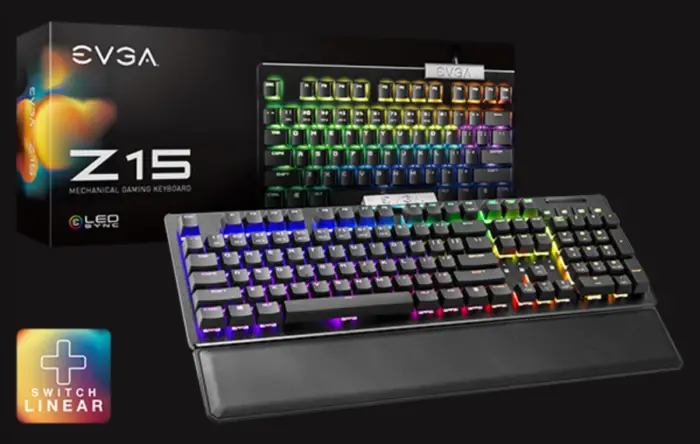 If you are on a budget but are on the lookout for an MKB that can compete with premium ones, the EVGA Z15 is sure to deliver.
It may be an entry-level keyboard but it is sure to provide premium quality and performance. It is also hailed to have a remarkable low-latency performance which is great for gaming. The keyboard is hot-swappable which makes it a good, customizable product for its price.
This retails for about $89.99 on the EVGA website.
Also read: What Are the Best Shows to Binge Watch This Spring 2022?