Boy, am I glad that I am not using an iPad right now! First of all, I really want the iPhone 4 (I think I have posted enough about that baby for now). Second, and more importantly, there seems to be a breach in AT&T's security system which has affected countless iPad users.
What happened was that the e-mail addresses of some iPad users were exposed. Take a look at this image.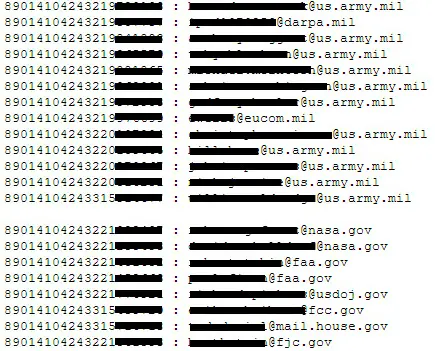 So what happened? There's this group called Goatse Security, which is composed of hackers and security experts. The Examiner shares what these guys did:
Goatse Security used a PHP script to compile a list of the SIM card IDs in iPad 3Gs. Because the SIM card IDs are sequential, the script helped Goatse Security to determine which were legitimately being used by iPad 3Gs by going down a list of all possible numbers. Then, using additional scripts to masquerade as an iPad-like user agent, Goatse accumulated email addresses and the associated SIM card IDs for many iPad 3G users.
Just how many people have been affected? The estimate is more than 10,000 users! To make it worse, some high profile people were included in the list. Think White House Chief of Staff Rahm Emanuel and New York City Mayor Michael Bloomberg. Then there are other well-knonw people like Diane Sawyer, Harvey Weinstein (movie producer), and Janet Robinson (New York Times CEO).
AT&T has already taken action, and says the breach has been fixed, but no doubt, this will cause a big stir – if it hasn't already.