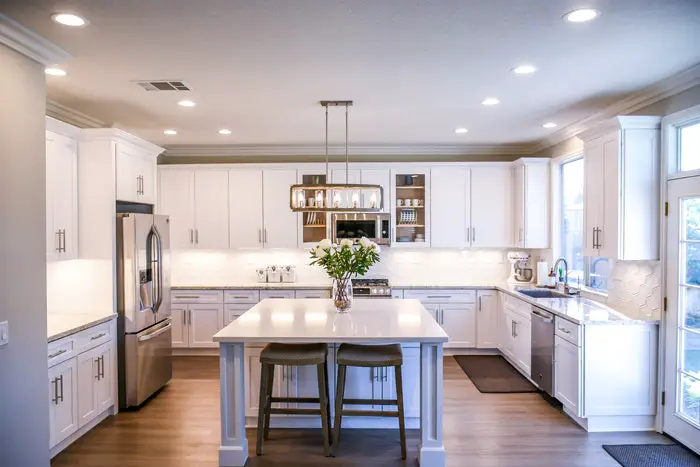 While everyone is mostly home these past few months, it must have been extra difficult to clean your home. Though you may have more time to do some cleaning, it's always practical to resort to advanced, smarter methods. So, whether it be for the kitchen, bedroom, or attic cleaning, these are some of the must-have smart tools you may want to invest in:
iRobot Roomba 650 Vacuum
Who doesn't need a vacuum? Almost every household has one and though it's a little more efficient than manually cleaning, there can still be a lot of advancement related to its use. This is where the iRobot Roomba 650 Vacuum comes into the picture. Now, there is no need to hold on to that vacuum and run through all parts of your home. The iRobot allows you to automate the whole cleaning process with just one click. With its 3-stage patented cleaning system, you are presented with three methods, namely brushing, agitation, and suction. That will assure that no dust is left uncleaned.
CleanWave Portable Sanitizing Wand
Sanitizing has never been this known and done since the rise of the pandemic. Different means are being done to ensure that no traces of virus, bacteria are left on surfaces. Here's when the CleanWave Portable Sanitizing Wand will help you do the work. This handy UV-C technology is made to effectively sanitize surfaces, killing germs, virus, bacteria, and even eliminating unwanted odors. As a portable solution, it's also best used to sanitize items like mobile phones, keyboards, and toilet seats. Worry no more about its safety as it's chemical-free.
Giddel Toilet Cleaning Robot Kit
If there is one thing at home that we use very often, it's the toilet. And we know how it can get frustrating to clean it, especially if you're not the sole user. Giddel Toilet Cleaning Robot Kit is ready to install and does all the cleaning for you. It's just a matter of installing the kit into its base on your toilet and clicking on the start button. How amazing is that, right? It will do the scrubbing from the rim to every part of the toilet in a circular motion in just one click, leaving no traces of dirt and making it as clean as new.
Dyson V6 Mattress Handheld Vacuum
We may not always notice but the mattress is home to a lot of hidden germs and bacteria. Ever noticed your frequent sneezing even when just lying down? This may have been caused by the dirty mattress you are sleeping in. Apart from hidden dirt, you also may find it difficult to clean it so often just because it's crazily heavy. You'll definitely need a Dyson V6 Mattress Handheld Vacuum to do the work for you. With its strong vacuum action system, you are sure to remove those allergens, dirt, particles that have been intact for years. It's always worth the buy as it will give you that good night's sleep you've always wanted.