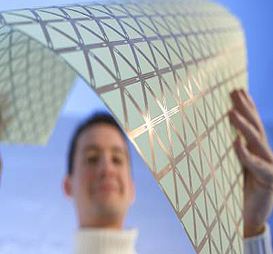 How many stories can you tell about your neighbors stealing your
Wi-Fi
signal? Or maybe it is the other way around? If you live in a building, then the chances are that you will have quite some stories to tell.
If you are tired of having people leeching off you, you will love what a team of researchers from Grenoble Institut Polytechnique and the Centre Technique du Papier (France) have developed: Wi-Fi blocking wallpaper.
The researchers may or may not have had their own experiences with Wi-Fi thieves, but they seem to be passionate about keeping homes more secure. Sure, the first step is to make sure that you have a strong password, but just in case that is not enough for you, you just might be able to purchase this Wi-Fi blocking wallpaper some time next year.
Dubbed Metapaper (how creative), the Wi-Fi blocking wallpaper will be manufactured by Ahlstrom, a materials company based out of Finland. According to PCMag, Metapaper will be able to block signals in the range of 2.45 – 5.5 GHz. If you are worried about the wallpaper messing with other signals in your home, though, there is no need. The wallpaper has been designed so as to not interfere with devices such as TV, radio, and mobile phones.
Here's another piece of good news, especially for those who are also concerned about aesthetics. The Wi-Fi blocking wallpaper can be used as a first layer on walls. If you do not like how it looks, or if it does not match the rooms, you can easily paint over it without messing with its effectiveness.
Would you go as far as to purchase Metapaper, or do you think its superfluous?