There is no doubt about it – the Internet has certainly changed how we live our lives, and when it comes to the point, money is still very much at the core of things. You will not find a lack of articles online showing us how we can save money online. In the same manner, there are tons of resources highlighting was to make money online.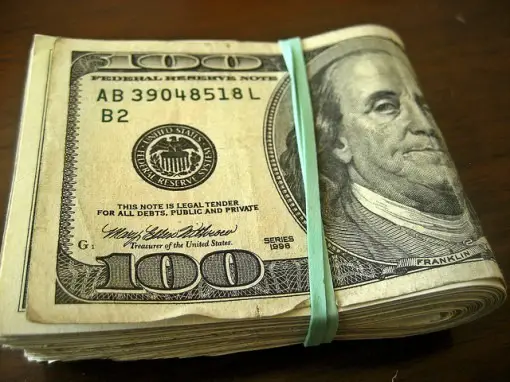 Is there really such a thing as making money online, though?
The answer is a resounding YES!
Countless people have made money via the Internet – it's the degree and amount of money where differences arise. Whether you are looking for a steady source of income, or just a supplemental source, there are many activities you can try out. The trick is in finding something that matches your strengths and skills. Here are some ways to make money online.
Franchising
You're probably thinking that franchising is NOT an online activity. That is true, if you think about the brick and mortar businesses that can be franchised. But, that's not all there is to franchising! There are countless franchise opportunities out there in the real world, and the virtual, online world can cash in as well!
For one, you can create an online portal which can serve as a "connector" for business with franchise opportunities and entrepreneurs who want to engage in this activity. Additionally, you can provide resources to help potential franchisees. Here's an excellent model: FranchiseExpo.com.
Be a writer for hire
You're always online. You blog. You read. You know you can write better than many of the bloggers/content writers you read. Why not earn from that skill? Blogging is not a get-rich-quick scheme, we all know that, but you can make considerable money from writing for others. Sure, anyone can write, but not everyone can write well; and there are people who pay good money to those who can play with words! Don't limit yourself to blogging jobs – take a look at content writing jobs and copywriting jobs. There are a lot out there!
Sell "real" things online
Don't worry about being labeled as a SAHM if you go this route. Who cares anyway? If you are handy with crafts, arts, or whatever creative activity, you can sell your products on eBay, Etsy, or whatever platform you prefer. You don't even have to create the items. If you have secondhand items, or you have suppliers, you can run your own little eCommerce business and make money online.
Sell stock photos
Fancy yourself a photographer? While practically everyone with a camera phone seems to think that these days, if you really do have the talent and the equipment, here's a brilliant idea to make money online: sell stock photos. Check out this brief guide on where to sell your stock photos.
Be a virtual assistant
Do people sometimes tell you that you have obsessive-compulsive tendencies? Are you the most organized person in your circle? Then you just might be the perfect virtual assistant! It may not be the most glamorous job, but it does suit some people, and it does pay! Check out the International Virtual Assistants Association for more information before jumping in.
Isaac Morris is a professional blogger that provides tips and information on franchise opportunities and investments. He writes for FranchiseExpo.com, the place to find franchise opportunities online.
Image via 401(K) 2012