When it comes to addiction and just generally addictive behaviors, there's some conflict within the worldwide system of punishment versus the ideas of treatment. People who have become addicts of various sorts for different reasons end up getting wrung through the judicial system rather than getting sent to treatment facilities to actually get better.
So no matter what your personal moral compass is, it's important that you understand how to interact with the legal system within the framework of your own behaviors, and the behaviors of others that you may be in touch with over time. Consider topics like abuse deterrence, how the private prison system works, the psychology of addiction, genetics, and the proof of hard data.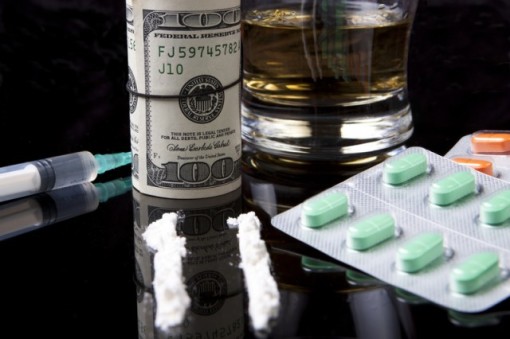 Abuse Deterrence
One method that's been put in place to avoid criminal use of certain drugs within the addict community is the attempt to manufacture abuse-deterrent opioids. Essentially, corporate manufacturers make the pills and substances in a way that prevents the recreational or addictive overuse of those drugs. Some methods have been shown to work, whereas others are still in experimental or developmental stages, but the idea is concretely to help people avoid their bad habits.
Private Prison System
Especially with all of the latest political intrigue about the trouble with the private prison system, there's been a lot of attention about the fact that drugs that aren't necessarily addictive or even harmful are criminalized in order to make money for the prison industrial complex. This is problematic at the core, and also affects addicts who would be better treated for small, non-violent crimes as people that need help rather than punishment.
The Psychology Of Addiction
So in terms of trying to understand the root core of addiction, the waters get extremely muddied by the legal and criminal system. Some people have taken it upon themselves to try to look harder at the psychology of addiction instead. Especially if they're victimless crimes, why do people get involved in drugs in the first place, especially ones that are known to be harmful in the long term?
What Role Genetics Play
Scientists are increasingly finding that genetics play an important role in the development of addictive personalities as well. And that's one more reason that punishment for certain types of behavior make even less sense. If non-harmful actions caused by inherent tendencies lead to punitive consequences – what kind of a system is supposed to do that?
The Proof of Hard Data
Ultimately, hard data is what is going to set humanity free when it comes to the intersection of punishment and treatment with regard to addicts. Good people with bad habits will be given opportunities to create healthy lives, and people who actually do bad or harmful things will be the ones given punishments along with treatments.