Does your business have a logo? Take some time to think of the most memorable logos that you have seen and how they equate to the business that owns them. This project should be enough to explain to you exactly why logos are important.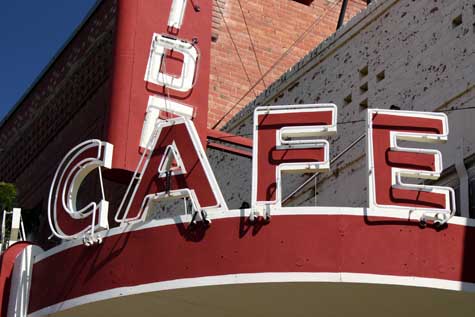 If you aren't convinced, consider the following things.
You'll Look More Professional
Business logos, and signage, help make your business look more professional. If you have a brick and mortar business and you simply have an 'open' sign in your window, but you don't have a business name posted, how many people do you think are going to be willing to walk in and see what you're selling? Not many, that's for sure.
Having a logo, and making sure to have signage, even if you only sell at flea markets or set up at trade shows, is important and helps build your businesses professional look. People will feel more like they are working with a professional if you have all the things a professional would, like a logo and business cards.
It Gives People An Image
One of the things that a logo does is it gives people an image that makes them think of the business that owns that particular logo. If you see the red checkmark, you think of Nike shoes. If you see those golden arches, you know a McDonald's is coming up.
Create a logo that will make people think of your business, and make it something that relates to what you do or what you are all about, or fits your slogan, if you have one. There are a million things that could go into your logo. It really just depends on what feels right to you and your business.
It's Attractive, And Attracting
You want your logo and any signs you plan to use for your business to be attractive and attract people's attention. That means using colors that stand out, designs that are easy to see and read, and even making sure you have the right font.
When it comes to colors, it helps to know that different colors have different meanings in the business world. Certain colors can make people hungry and think about food, while other colors can make them think about love or even money. Know your business and what colors fit what you want people to think of when they look at your logo and signs.
Don't be afraid to get creative, but make sure your logo and every sign you create to display in or for your business has these qualities you've just read about. You want to make sure that your customers see quality when they see your products or purchase your services, and that vision starts from the moment they see your name.