We've all done it: paid hard-earned money for something in the hope it would be good, only to find out that it wasn't worth the risk. Think of all the shopper's remorse we could avoid if we read a few reviews before we bought something!
Thankfully, web users are spoiled for choice when it comes to quality music, movie and game reviews online.
This post is an introduction to the top 10 online review websites, each striking a delicate balance between quality and respect in the field.
All-purpose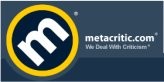 1. Metacritic.com is the one-stop shop for many, providing scores out of 100 for newly released games, movies, DVDs and TV shows. Rather than providing unique reviews, Metacritic aggregates all available reviews for a particular product and produces a score averaged across all critics. It's a quick way to get an overview of how the critical community as a whole has received a certain product, particularly if you're concerned about the biases of individual critics. Highly recommended.
Movies

2. Rotten Tomatoes is perhaps the best known source of online movie reviews from critics. It aggregates reviews from the critical community and calculates a total score for the film, deeming it either 'fresh' or 'rotten'. The home page for each movie features quotes from each critic, summing up the general tone of their review. It's a useful way get an idea of how good/bad a movie is while also using the quotes to gauge what aspects of the film stood out.

3. IMDb is a movie information and reviews site for those who're more interested than the opinion of the masses than the opinions of paid critics. The emphasis is on votes rather than reviews, but the sheer amount of users who participate — in the tens of thousands — leads to a very democratic result.
Music

4. Pitchfork Media is the hipster's music review site of choice (you can tell by the banner ads for American Apparel). The emphasis here is on less mainstream music, but the reviews are well-written and generally well-respected in the online community.

5. Rolling Stone the magazine publishes its CD reviews online. The focus is on popular music and widely known alternative acts. In other words, those searching for the obscure should look elsewhere. Despite this, the reviews tend to be well-written. After all, if Rolling Stone can't find any decent music journalists, who can?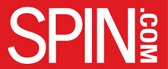 6. SPIN is Rolling Stone's slightly trendier, slightly less mainstream counterpart. The online reviews are also plucked straight out of the magazine. Each review is short and to the point, though the editorial standard is hampered by an annoying tendency to give almost everything three and a half stars.

7. NME is the UK's premiere music mag. Often a taste-maker, the magazine has frequently been criticized by 'serious' music aficionados for its tendency to give names to things that didn't previously exist (the New Rave genre, for example). Still, the reviews are meatier than other alternatives. NME also has a disturbing tendency to pick out the UK's 'next big thing' — often going on to become the 'next big thing' everywhere else, as well.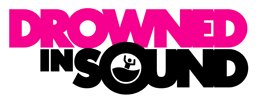 8. Drowned in Sound threatens to topple Pitchfork Media from its mantle of 'hippest music review site'. For every band you've heard of there's bound to be one you haven't. Pretentious, maybe, but you're almost guaranteed to happen upon some undiscovered gems you'd never have heard about otherwise.
Games

9. Game Rankings is a review aggregating site build especially for gamers. The home page for each game links out to a number of critics reviews while also aggregating a total average score for the game. The site is also highly interactive, awarding points based on user contributions to the community.

10. GameSpot is one of the oldest and most well-known video game sites. While the competition is fierce between the major players (IGN, 1UP and GameSpy), GameSpot is arguably at the fore when it comes to the quality of the reviews it publishes. Each review comes with a neat summary of pros and cons to help you quickly decide if a game is worth laying down cash for.
What's your favorite place to get reviews online?
Crowd-funded gadgets, tech, games and other awesome Kickstarter products at the Forevergeek Kickstarter Store