Practically everyone I know is on Facebook. Now that can be a good thing or a bad thing, depending on your perspective. One thing that I know I like about Facebook is that I get to discover a lot of things that I probably normally wouldn't find.
Take this little game called Little Folk of Faery. Now, hardcore gamers might scoff at the whole idea. After all, would they want to play with faeries? Casual gamers would know, however, just how much fun this little game can be!
I only discovered Little Folk of Faery the other week and I have been dying to play it. It's about a bunch of faeries – the magical kind, not the contemporary kind – who have come upon hard times. They've lost their magic and their village is in ruins. Your task is to help them get back on their feet and rediscover their magic. How cool is that?


The most amazing thing about this game – as far as I can tell based on the screen shots, videos, and reviews – is the fact that the graphics are astounding. Forget cute little Tinkerbells. The faeries in this game are a fantasy-lover's dream! And, it's not only the creatures that are beautiful. The attention to the details is obvious. The flowers, the lights – everything is designed to take your breath away!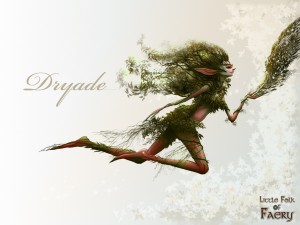 It looks to me that the designers really put a lot of work into making the graphics work together to impress. If only for that, I will purchase the game. Here's the problem for me – I tried the demo version on my MSI Wind, and it doesn't work! Apparently, the netbook's resolution is not compatible with the game. Help!
Originally posted on June 8, 2010 @ 8:45 am