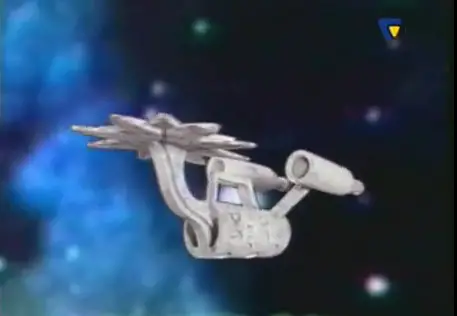 I am serious about that warning for hardcore Star Trek fans out there. I saw this video YouTube, and the word starship caught my eye. Of course, I just had to watch the video. Then again, I should have heeded the red flags that were going up all over the place because of the "electronica" tag associated with it.
Now I don't know if it's just me, but there is something not right about the whole concept. Mr. Spock must be turning in his grave right now! Just take a look at the video and tell me if I am overreacting or what.
So what do you think of Edelweiss's spin on starships, space, and science fiction in general?
Anyhow, the song has been around for a while – since the early 90s. The band Edelweiss is from Austria and it seems that they are not together anymore today. (I wonder if Trekkies had anything to do with that?)
To be fair to the musicians, the line about beaming up to the stars is on repeat in my head. Maybe there is something wrong with me!