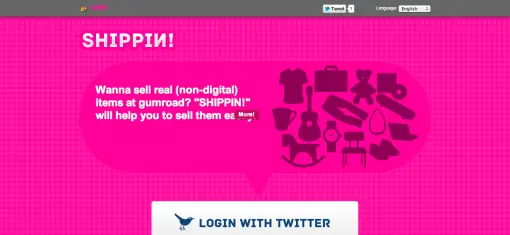 Selling products and services
online
has become such a popular activity, if mainly due to the fact that it has provided people with the "easy" opportunity to make some extra cash.
In these problem-ridden times, being able to make a extra here and there is no little thing. And with the online platforms that allow people to do business, it is no surprise that more and more people are getting into the activity.
For big businesses, the usual issues with ecommerce are not that big of a deal, but for the individual sellers and smaller businesses, these issues may come with a higher weight.
This is where platforms such as Gumroad come into the picture, and together with services such as Shippin, online selling and buying is made easier for everyone involved.
Gumroad is an online platform which offers people the possibility of creating or conceptualizing products and services and selling them. The platform is perfect for those who do not have a lot of technical knowledge and those who do not have a lot of spare time to pay attention to the technicalities. All that you need to do, really, is to pay attention to what you are selling, and you're good to go.
Where does Shippin come in handy?
If you are selling a product that can be downloaded, there really is no issue as you do not have to worry about shipping details of the customer. However, if you want to sell an actual product, that is, a product that needs to be physically delivered to the customer, you need a way to get their details.
That's where Shippin helps out. It is a free service that gives you the ability to create shipping and contact forms with ease. And yes, it does not cost you thing. If you are looking at making some money by selling online, do check this out!
Something noteworthy: the platform focuses on digital products, so if you're in that business, you'll strike gold!