So many things have changed over the years, thanks to technology advancement, among other factors. In today's digital world, even a straightforward task such as searching for a job has been made a little bit complex, but in a rewarding way. The aspect of online presence for people looking for a job is gaining popularity every day, making the old ways of looking for a job increasingly inadequate.
Job seekers are required to have a career portfolio that tells a story about them and their achievements so far. Before highlighting some of the reason why you will need an online career portfolio, get a chance to understand the contents of a work portfolio.
Contents of a Career Portfolio
A career portfolio should be able to show all work-related skills, qualities, and abilities that you possess in relation to the specific career field. The portfolio should have a copy of your resume, official academic transcripts and fact sheets that demonstrate your proficiencies, certifications, skills, and goals. If you have ever attended a professional workshop, seminar or conference, including a document that shows you did. Also, include samples that are specifically related to your industry. For instance, if you are a fashion designer, include some images of clothes that you have designed. If you are a graphic designer, include some images of the previous work you have done for clients. If you are a writer, include samples of your published work. You are the one who understands your industry the best, and thus should know what will sell your skills. With that said, ensure that the career portfolio is well-organized, neat, and easy to understand.
Benefits of Having an Online Work Portfolio
1. Easy To Be Found
When you are looking for a job, you should know that how you market yourself out there matters a lot. Having an online portfolio, updated resume and cover letter are among the tools that will help you be marketable and easily found by potential employers. An online portfolio will allow hiring managers to locate you easily, and based on the information you have provided in the portfolio, you might land yourself a job interview.
2. Adds Value to Your Job Search
If you have been using a resume and a cover letter only to search for a job, having an online work portfolio will act as an extension for that experience. The good thing is that an online portfolio provides information about you that might not have fit in the resume or the cover letter. For instance, you are allowed to add videos, images, links, presentation slides, website designs and writing samples that strategically portray your skills, experience, talent, and proficiency. Hiring managers will have access to more evidence of your previous work, making it easy for them to consider you.
3. Organization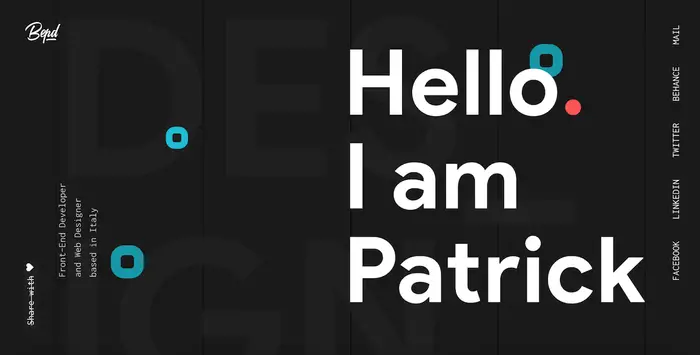 Most employers do not have time to keep searching for further information about you and will use what is easily available to make a decision. An online portfolio makes it easy for you to include all your career information and professional documents in one place. Being organized or having a personal website not only helps your potential employer to learn more about you at one glance but also helps to keep your professional materials safe in case the originals get damaged or lost.
4. Provides Room for Improvement
If you can go through your professional progress at a glance, it becomes easy to identify your accomplishments, strengths, and areas that need improvement. A work portfolio provides you with a chance to reflect on what you have achieved so far and identify ways in which you can make things better. Hiring managers are very careful nowadays, and they are embracing techniques that will reduce the rate of employees' turnover to almost zero per cent. This means that you have a responsibility to not only create a career portfolio but also update it regularly so as to fit in the description of a hiring manager.
5. Makes Work Easier
Once you create an online portfolio, it becomes easy to apply for multiple job vacancies without wasting time looking for documents here and there. Again, it is also easy to be found by employers even when you are not looking, as long you have made your online presence up-to-date. You can place your work portfolio on online platforms for job seekers, and when a potential employer comes looking for potential employees, there is a high chance of you being found and called for an interview.