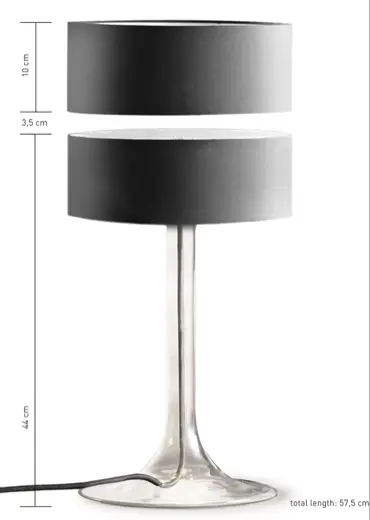 Everyone has their dream home. While your dream home in its full glory may not be within your reach at the moment, you can always build it up little by little. And one of the ways to do that is to purchase furniture that you can see yourself owning and loving for decades.
When it comes to furniture, lamps are some of the most delightful things you can collect. Not only do they give you the lighting that you want in your rooms, they can also give you eye candy if you choose properly.
I recently discovered two wonderful lamps that would suit lovers of science fiction for they look as if they had come from the future. Then again, today is only yesterday's future. What's even cooler about these futuristic lamps is that they are easily incorporated into most modern interior designs, and yes, their appeal can last for many, many years.
First up is the Eclipse Lamp, which has really simply looks, but appears as if the upper half is floating. It's the lamp that you see above, and here is another photo taken from another angle.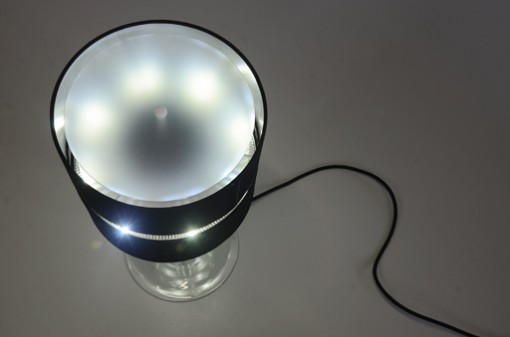 Looking at that top view photo, it is easy to see where the name comes from. The foot of the lamp is handcrafted glass, ensuring only the highest quality. The power cord is fabric-covered, and you have a choice between matte black or reflective silver finish for the lampshade.
The second of the two futuristic lamps is the Silhouette Lamp.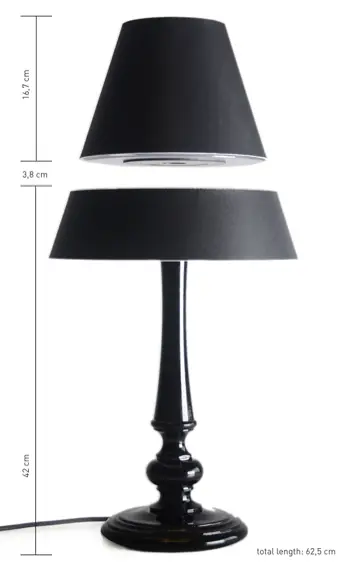 This lamp is a little less modern than the other futuristic lamp. Indeed, it has touches of the antique. Still, the floating upper half also gives off a mesmerizing effect. I think it is even more mesmerizing than the lava lamps.
Both of these futuristic lamps have dimmers, so you can adjust the intensity of the light depending on your mood. You can get your hands on either – or both – of these lamps at Light Light.