Here's another DIY project for you. It may be a tad more complicated than the DIY mobile phone stand I wrote about the other day, but you will not regret looking at these images.
Battlestar Galactica may very well be the best sci-fi TV show ever created, and those who fell in love with it know the emptiness that the end of the show brought. If you think I am exaggerating, go get the DVDs and watch!
So anyway, this guy called Boddaker must have been a hardcore fan, as he created a modified PC set up about three years ago, based on BSG. It may be three years old, but I think staring at the images will never get old. Words will not do his creation any justice, so here, take a look – and have something ready to wipe that drool.
The set up in all its glory.


The most welcome sight for many a pilot in the show – and the stressed out viewers as well.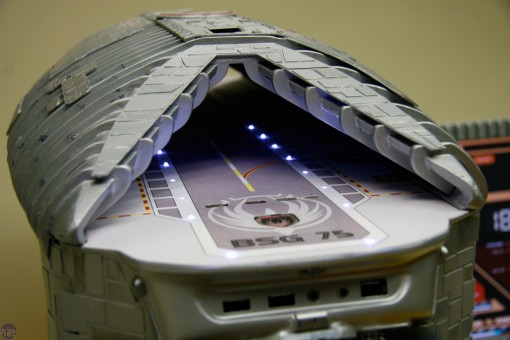 Ingenious use of the logo.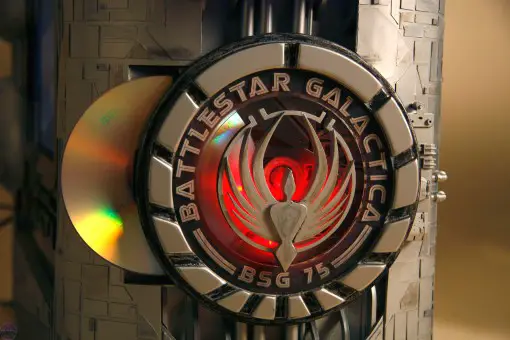 Roslin's favorite weapon. This one's not so deadly and looks prettier, I think.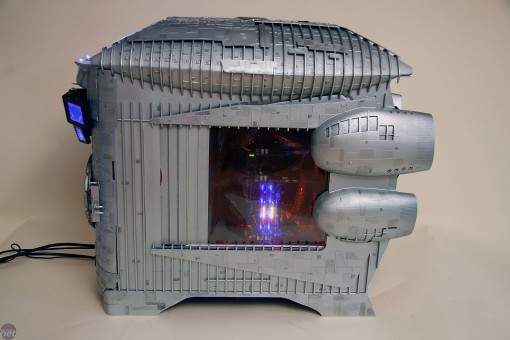 And how many times did DRADIS give you a near-heart attack while watching the series?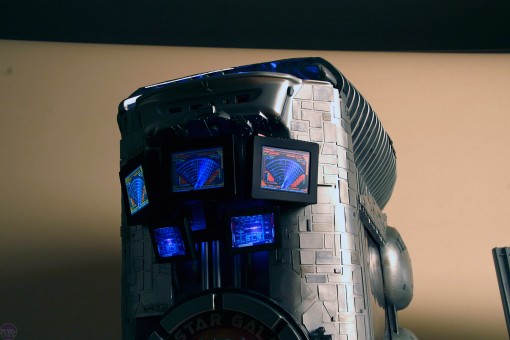 If those images are not enough to satisfy you, here is a video from the creator.
And if you want to give this a try yourself, here are the specs.
EVGA nForce 590 SLI motherboard
AMD Athlon 64 X2 6000+ CPU
Two EVGA GeForce 8800 GTS graphics cards in SLI
4GB (2x2GB) Crucial Ballistix Tracer Red DDR2 800MHz
Cooler Master 850W modular PSU
Pioneer slimline slot loading DVD drive
Logitech G15 keyboard and G9 mouse
IZ3D 22″ 3D monitor
Western Digital RaptorX 150GB HD (x2)
Swiftech pump, blocks
Black Ice Stealth 360 radiator
PC Ice clear fluid
Primoflex red tubing
10″ LCD
2.5″ LCD (x3)
You can probably one-up this guy simply because of developments in technology, but he will always be the first to execute such a concept.
Via bit-tech