When my sister's nine-month-old daughter took her first few steps alone, the first thing everyone else did was pull out their digital cameras and video recorders to film and document the entire thing. When our particularly mean boss tripped over his own feet and fell face down on the floor, what some colleagues of mine did (before going over to him and pulling him back up to his feet) was take a photo and privately upload it to our group on a social networking site for a few good laughs.
Media is especially powerful these days. We here at Daily Bits can only imagine how much more powerful it will become in the future, with more high-tech and advanced devices and gadgets to help people capture moments as they happen. But let's take a trip into quirkier side of the future of cameras as we look at 7 cool camera concept designs that might actually become a reality:
1. Sling Shot Camera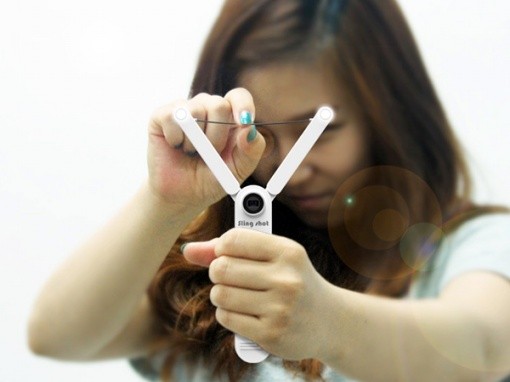 I'm sure you've seen a lot of pictures floating around of people making funny faces and scared-looking poses. Why not go for a touch of authenticity by really making them freak out–right before you take their picture? That's exactly what you can do with this Sling Shot Camera concept by designers Sung Young Um and Jung Eun Yim.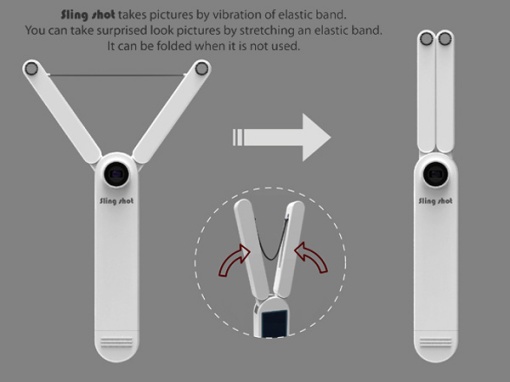 In order to take a picture, you have to pull back the string and flick it loose. Of course, you can have pity on your victims subjects and not use anything for ammunition, but really, where's the fun in that? (Although we recommend not loading up the slingshot if you plan on using it on your parents or some other elderly people who may not have a sense of humor.)
2. Butterfly Camera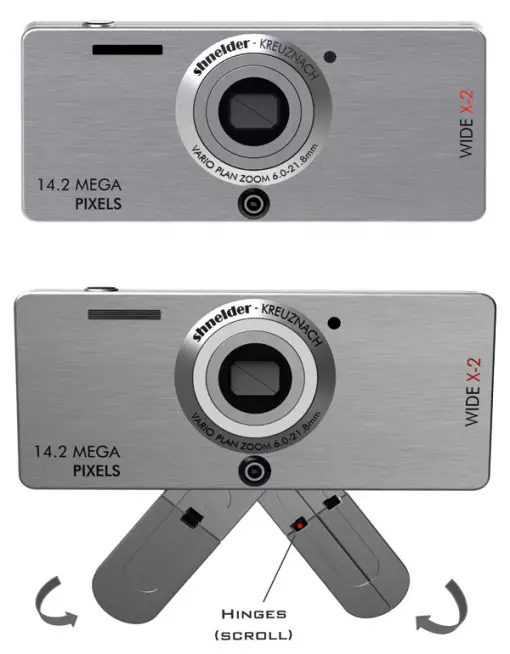 The Butterfly Camera by Joh Minhoo doesn't really live up to its name: first, because it doesn't really look like a butterfly; and second, it's not some special camera that was made to just take photos of butterflies. However, it is a cool camera to bring along to take self-portraits and outfit shots (if you're vain like that) because of the little foldable legs at the bottom.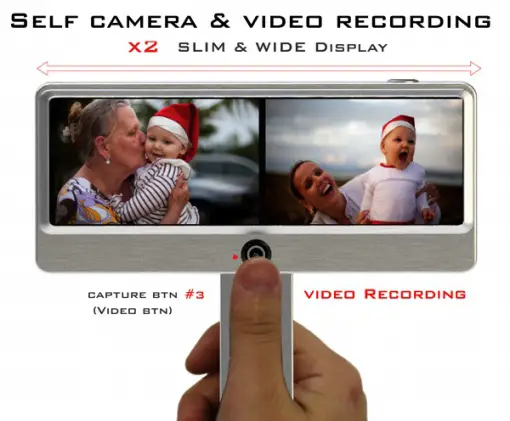 Aside from letting you grip the camera easily for self-shotting, they also act like a tripod so you can just about prop the camera anywhere to take photos of yourself when you're traveling alone.
3. Peeper Camera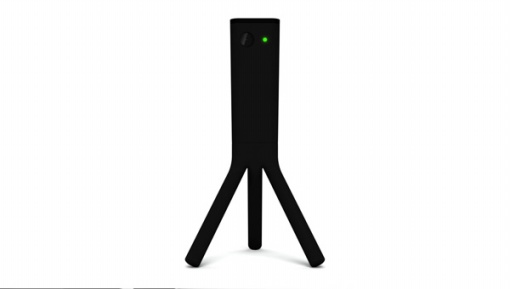 Nobody likes a peeping tom, but it's a totally different story when it's a peeping tom and a camera. The Peeper Camera is a sleek and discreet camera that you can put behind clocks or frames or stuffed toys to take photos on the sly.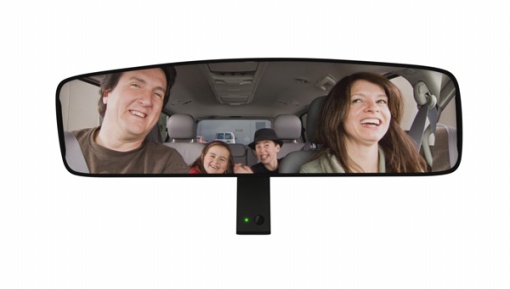 It's great for taking candid photos or for photographing subjects that are especially shy (or sly.) Of course, the camera could become quite a liability if it falls into the wrong hands–say, of actual peeping toms. But it's a pretty neat design overall.
4. Glider Camera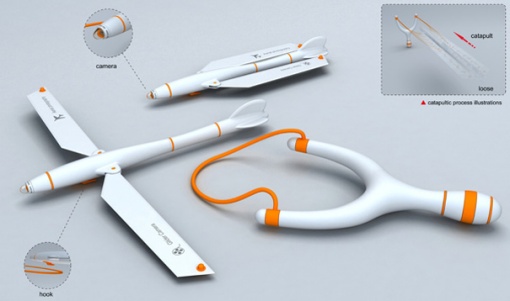 Ever wanted to take photos from an aerial point of view? You can try simulating it by holding your camera way up high (as far as your arm can reach, anyway)–or you could take real aerial view photos care of the Glider Camera.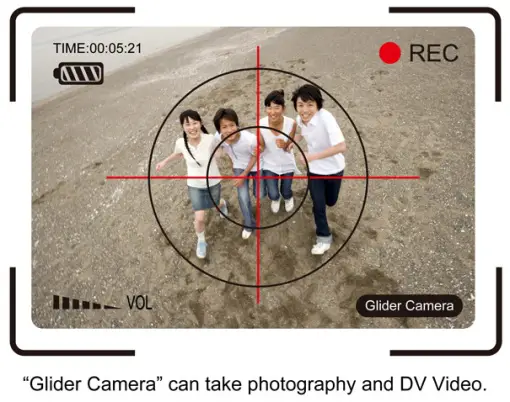 Of course, you've got to have really good aim and control so you can sling the Glider Camera in the direction you want it to go to. But the photos you will be able to capture–as you can see in the sample above–will be nothing short of amazing.
5. UnderAbove Camera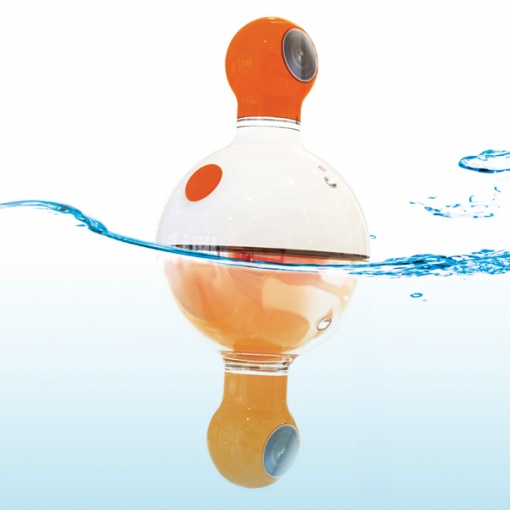 Now that we've got aerial shots covered, it's time to go for underwater shots. There are a lot of waterproof cameras and cases to enclose your shooter so you can take underwater shots, but have you ever wanted to take photos of what's above and under the water?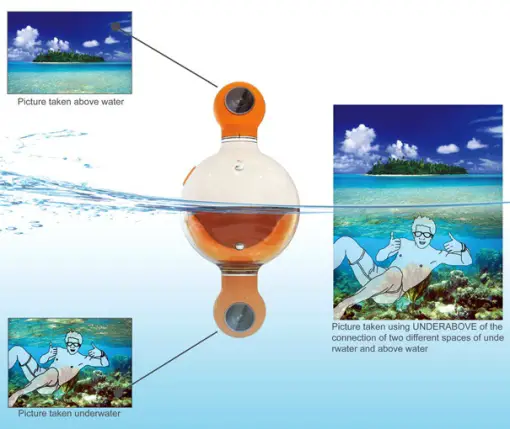 The award-winning UnderAbove Camera designed by In Kyung Han was conceptualized specifically for that purpose. Press the shutter button to take a photo of your friends goofing around in the pool or join them in the photo by firing up the timer wheel and swimming to get into the shot.
6. Daily You Mirror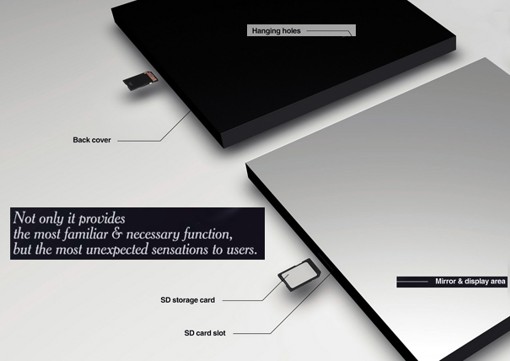 You might have already seen one of those photo collages where pictures taken over a long period were compiled into one slideshow or album. It's fun because you can see gradual changes as they occur, changes which we can't really catch as they happen because they're so subtle or discreet.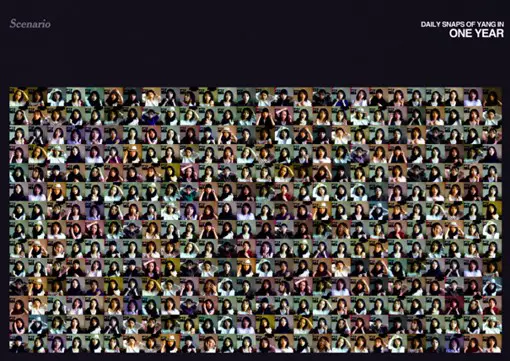 One reason why it's not very easy to do is not everyone will remember to take a photo every day. So why not let the Daily You Mirror Camera take it for you? Of course, this is based on the assumption that you'll spend a few minutes or so daily to fix yourself up (because that's when the mirror camera will take its shot.)
7. CineSkates Camera Sliders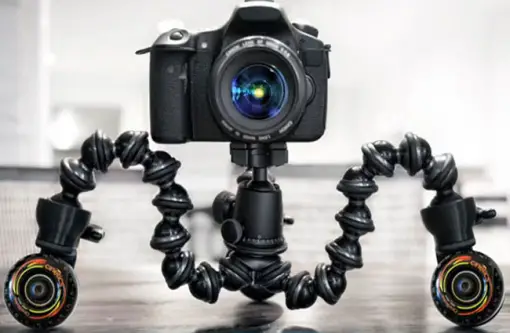 Last but not the least, it's the CineSkates Camera Sliders by Justin Jensen. Technically, this design isn't of a camera, but of the skates/tripod that you see below it. And it's not really a concept design anymore (although it used to be one), because it has already been able to receive a pledge of over $287,000 on Kick Starter.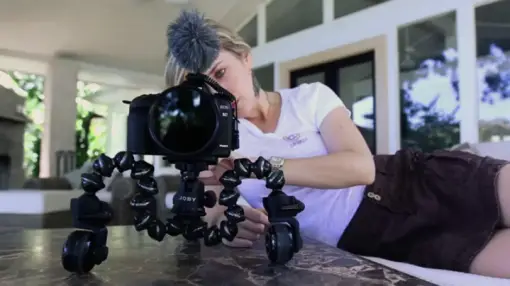 CineSkates let you take rolling or sliding photos easily or rotate your weapon of choice (read: camera) around your subject, resulting in some pretty cool photos and effects that are normally quite hard to achieve without some other bulky or expensive gear. You can get your hands on the CineSkates by making a pledge on Kick Starter.