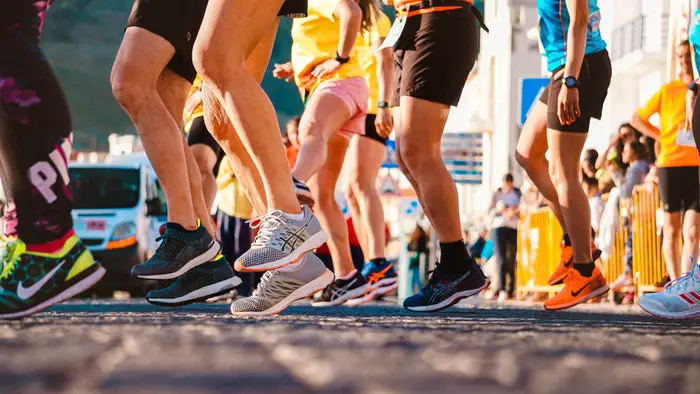 Although life goes faster than ever, people are becoming more and more aware of the importance of exercising, both for health issues and appearance issues. Something that we see mainly in youngsters, it is now commonly seen in people we would never associate with sports, as they train to lose weight or gain muscle mass.
So, we see more than ever how two worlds that have never met are now more closely related than ever, with a series of devices that help you train, track your progress, control what you eat, and make the same things much more bearable.
Below is a list of 4 types of gadgets that will help you in this task, making your exercise session much more bearable, to the point that instead of seeing it as a sacrifice, you will enjoy every minute that it carries.
Well then, let's leave the introductions and get started.
Exercise Bracelet
If there is a gadget that relates to technology and exercises in a better way, that is the physical activity measuring bracelets, a name that we will simply abbreviate to exercise bracelet.
These belong to the heading of wearables, devices that are reaching more and more users day by day, and are characterized by having sensors that generally measure your number of steps and the steps you climb. More advanced versions will also constantly monitor your heart rate as well as the distance you travel per day, whether running, cycling, or skating, by incorporating a GPS.
Its use is aimed mainly at those who either do not look for much complexity in an accessory or have a slightly smaller budget and cannot buy a smartwatch.
Smartwatch
Although it is a much more advanced device than an exercise bracelet, in practice, it will serve exactly the same thing when exercising.
The advantage would be on the connectivity side, for those who cannot forget a minute of the world, not even when they are in an exercise routine. With a smartwatch, you can calmly receive all the notifications from your phone, and although it will not be entirely comfortable to be answering them, at least you will not miss an important call or message.
For Android smartphones, we have devices like the Koretrack watch, but the most obvious option is the Apple Watch if you have an iPhone. check out this blog post to learn more about the Koretrack watch.
Sport Hearing Aid
Exercising, whether in a room, a gym, or outdoors, can be a bit boring at times, and the routines are usually repetitive, so in the long run, you will end up counting the minutes so that your day ends, especially in long sessions. In such a situation, some music will never go wrong, for which it will always be good to have a good pair of headphones.
Now, what should be the perfect headphones to exercise? Well, to begin with, they must be light, comfortable, and preferably with some degree of water resistance (especially for those who sweat life in their routine).
Portable Speaker
Although headphones are the most chosen option by those who want to listen to music while exercising, there will be situations where we want to listen to music at high volume without disturbing the people around us, so portable speakers are a pretty cool option too.
We do not believe that autonomy matters at all for these cases since we will not be exercising for hours and hours, but portability and sound quality will be of interest.
Author Bio :
I'm James Parker, a business writer at a reputed SEO services agency, but I also like blogging. I occasionally write articles where I can share my professional experience.