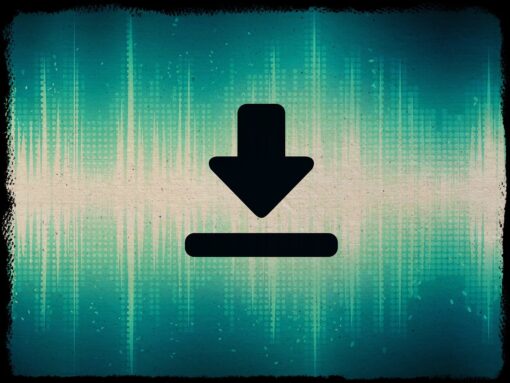 [UPDATED JUNE 2022]
These days you can find all sorts of things online, from audiobooks to podcasts, from sound effects to CSS templates. Below we compiled a list with over 100 download sites that serve that purpose. This is, pretty much, the best resource of resources you can find all in a single post.
Check them out here:
Audio Books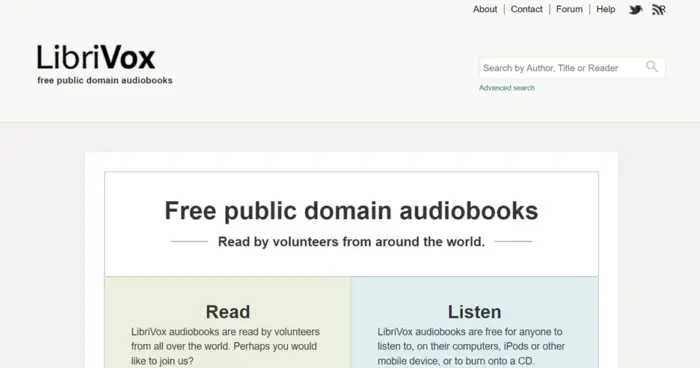 Librivox: One of the most popular audio libraries on the web. The LibriVox volunteers record books that are in the public domain and release them for free.
Overdrive: All you need is a borrower's card from your local library and this website will allow you to "borrow" audiobooks and ebooks for free. Once you finish the audiobook within the specified duration, you may return it and borrow a new one.
Openculture (Audio & Podcast):  Offers a rich array of educational and cultural media. The site editor scours the web to find the best cultural and educational media available.
Audible: A great resource for contemporary podcasts, audiobooks, and more, this is pretty much the most complete destination for all the latest works.
Scribl: Thinking of going indie? This is one of the best audiobook collections of works from independent writers. Although most of their books come with a price tag, you may find great works for free or at an affordable price.
Learn Out Loud: A one-stop destination for video and audio learning resources. You can browse through over 15,000 educational audio books MP3 downloads, podcasts, and videos. The site also contains various free resources.
BitTorrent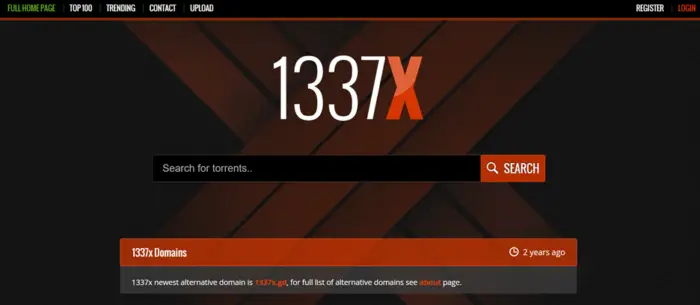 The Pirate Bay: The web's largest collection of bit torrent trackers. The Pirate Bay banks on its member file sharers to cull the web's torrent files and make these available to users.
YTS: This is hailed as the best place to download high-quality movies on the internet. All the files are small without compromised quality. It also boasts of its impeccably simple interface.
Torlock: Looking for safe torrent downloads? The website rewards $1 for every fake or malicious torrent reported.
1337X: This torrent site has everything – games, apps, software, movies, and more. It has become a go-to torrent site after the popular ones (Kickass, Torrentz, etc) closed down.
Books and Documents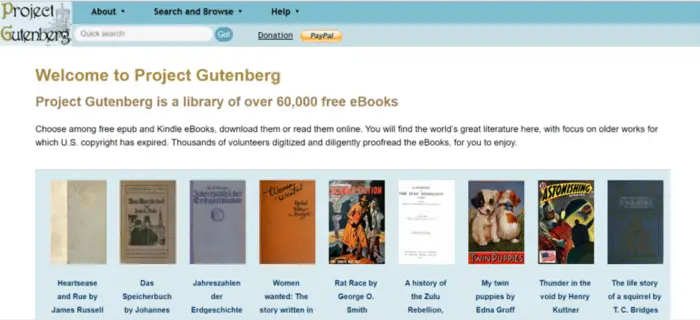 Scribd: A virtual place where you can publish, discover, discuss, and share original writings and documents. With 50 million unique page views per month, Scribd is a great place to learn new things.
Sheet Music Archive: The web's most popular music website.  The site contains more than 22,000 classical music pieces and more than 100,000 sheets of music. It offers hundreds of free music downloads and more for subscriptions.
Project Gutenberg: The most comprehensive repository of ebooks on the web. Project Gutenberg was built by volunteers and now houses more than 27,000 titles of ebooks in its catalog.
Jotform: The best go-to place for free online forms for all your needs. You can easily integrate generated forms into your website or any business app.
Templates: Download ready-made templates easily with 200,000 and more options to choose from.
eBooks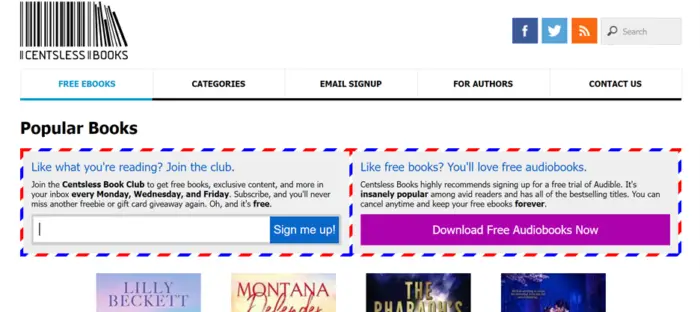 Ebookee: A free book search engine. Ebookee helps you in finding e-book titles that you are particularly looking for.  The E-books listed on the site are organized in general subject categories.
Centsless Books: It is not actually a website where you could download free ebooks. Instead, as a curator of sorts, it indexes free material (free kindle books, specifically) from popular ebook websites.
Internet Archive – With the aim of building an Internet Library, this site features texts, audio, moving images, and software as well as archived web pages in its collections.
Kobo: Unlike Amazon's Kindle, Kobo is a downloadable app compatible even with Android devices. Download the app, create an account, buy a book, and you can access the ebook through all your devices through the Kobo account. The best feature – you can access the book outside of the Kobo Reader.
Manybooks:  Home to more than 50,000 titles, this website offers both classic and contemporary works. It has an easy-to-manage user interface that will make ebook downloading a hassle-free experience.
Download Hubs and Freeware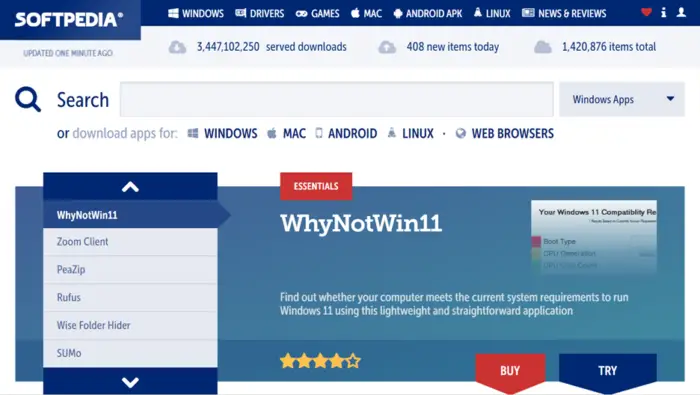 Softpedia:  The site contains more than 500,000 software programs Windows, Unix/Linux, Mac, Mobile Phones, Games, and Drivers. Some of the software programs in Softpedia are freeware while some are shareware.
Download.com: Cnet's most comprehensive library of freeware offers free downloads.  This website also offers reviews for almost any software (both paid and free).
Free Downloads Center: Hosts a collection of free software, games, and other desktop goodies which you can download for free.
Softonic: The best place to download apps, games, and software for your device. Founded in 1997, this may be one of the most trusted and long-running (25 years) software download and review websites on the internet.
Filehippo: The site has a considerable number of freeware, demo, and shareware programs that are of high quality. File Hippo puts a premium on quality software rather than quantity. Hence the site offers only the best software.
Snapfiles: An online platform for freeware and shareware, Snapfiles has almost everything you need.  Both editor and user rankings are shown, as well as software popularity, to help searchers choose from thousands of freeware and shareware on the website.
Best Freeware Download: A free wares site that allows you to register and save links on the site's member account areas. Best Freeware Download is categorized into communication desktop and games. Gamers would definitely want to check this site from time to time to check on new freeware to be added.
Free Ware Box: The site offers a categorized summary of freeware software. Freeware Box contains open source software, public domain, and other types of free software, all available for free download.
Major Geeks: Offers only the serious software meant for the serious geeks. It hosts the most comprehensive collection of computer utilities available on the web.
Apps4Mac: Houses free to download software and apps exclusively for Mac users.
APK Downloads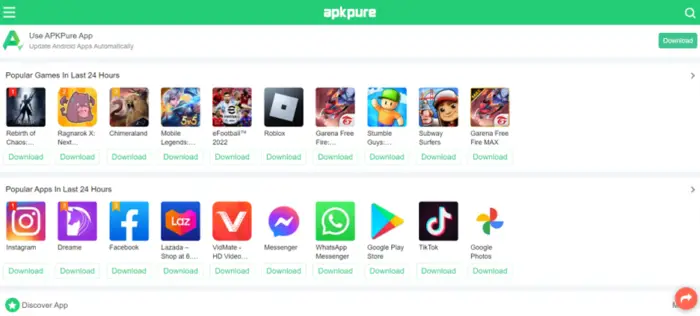 APKMirror: If you have a device without a Google Playstore or your current app store does not support downloads for a particular app you're looking for, APKMirror is a handy website for you. It is currently the highest-rated APK downloader on the internet.
APKPure: One of the biggest competitors of APKMiror, it is also rated as one of the most trusted APK downloaders on the internet.
APKMonk: A popular APK app download site with a heavy focus on gaming apps.
Aptoide: Offers APKs for all popular applications ranging from games, social media, streaming apps, and more.
Podcasts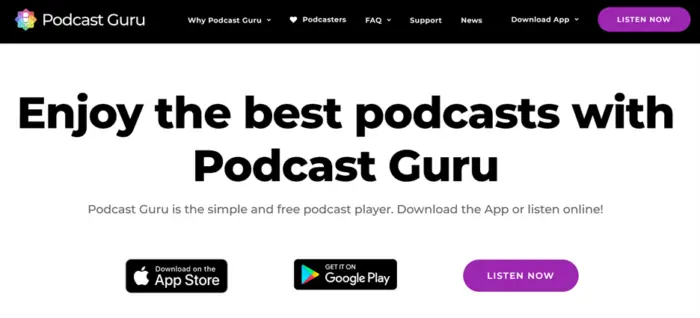 Earwolf: One of the best places on the internet to search for popular podcasts. It even has a forum to allow discussions among listeners.
RadioPublic: This allows users to discover new podcasts, stream without downloads, or download for offline listening. No account signups are required.
Google Podcasts: Interviews, news, TEDTalks, True Crime  – the Google Podcast is a one-stop shop for podcasts of any genre.
Podcast Guru: An app for ad-free podcast listening. It is compatible with both Android and iOS devices.
Fonts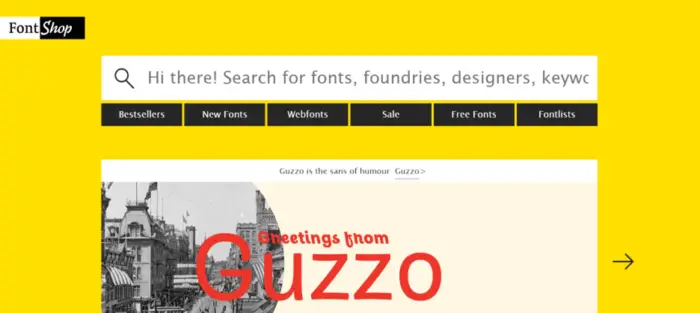 Dafont: If you're looking for some cool fonts to use for whatever purposes, you could probably pick up one or two font styles at this site. Dafont offers freely downloadable fonts. You can browse fonts by author, by style, or by popularity.
1001 Free Fonts: This site has a big collection of TrueType fonts which are either freeware or shareware. 1001 Free Fonts offers free fonts for both Windows and Mac platforms.
Show Font: The site lets you download fonts for free. Show Font contains TrueType fonts for both PC and MAC. It also provides a font editor and font management tools.
FontStruct: Aside from offering freely downloadable fonts, Fonstruct also has a font editor and font management applications available online. FontStruct lets you build fonts, share them with others, and download fonts made by other people as well.
Music Streaming with Offline Mode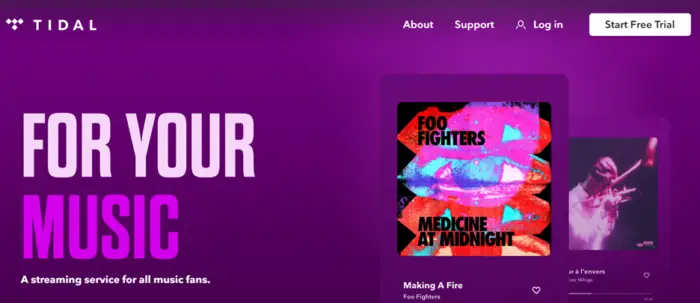 Spotify: A music streaming app with the most affordable subscription rates, this app has podcasts, docuseries, music, and more. If ads don't bother you, you can listen to music for free!
Apple Music: Now that iTunes (an MP3 download website for Apple users) has run its course, Apple Music has taken its throne for music streaming.
Tidal: High-quality music streaming and offline listening on one platform. Tidal is one of the only music streaming apps that offer a lossless audio experience.
SoundCloud: Download, upload, and stream from independent artists all over the world. A way for artists to share their music with their fans. It is also a good platform for new music creators to share their work.
iHeartRadio: For true radio lovers out there, this app allows users to listen to live radio broadcasts from anywhere in the world.
Jango: Known as a "customizable radio", Jango allows users to stream music from any genre and artist. The website offers ad-free and unlimited subscriptions. It is completely free to use and will not require any payment information.
Games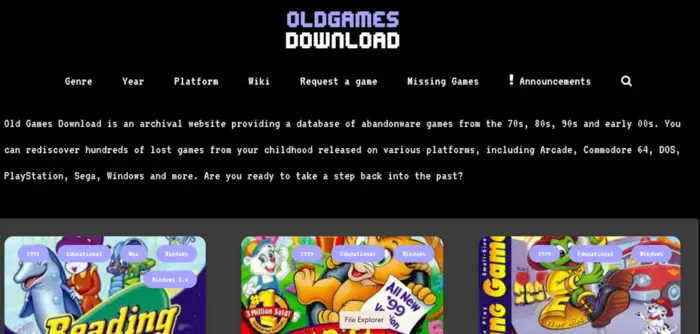 Old Games Download: Lots of people have an affinity for old-school gaming. We repeat – truly old gaming from the 70s, 80s, 90s, and early 00s. The Old Games Download website is a great place for nostalgic game lovers out there.
Iwin:  The Internet's largest selection of free minigame downloads. You can choose to play games in the popular categories.
Abandonia:  If you're up for some good old DOS-based gaming experience, Abandonia may have those games. Abandonia offers DOS games that have been abandoned for so long. You can simply donate to keep the website running for years to come.
Best of Games: The site offers various old games and certainly has many of them on the site. Best of all, Best of games offers these games for free download.
100 free PC games from PC Games N: Although it is not a website for free PC game downloads, it does have a library of 100 free PC games you can play. It has reviews and gameplay overviews for every one of the 100 games.
GameTop: No trials, no time limits, and no ads – this is what GameTop boasts of. It is a library of more than a thousand full-version PC games users can play offline.
Steam: An online platform from the game developer Valve, you can buy, play, and even create PC games. It also serves as a forum for gamers to discuss the games within the platform. The best feature – it has a library of free-to-play games.
GIF Downloads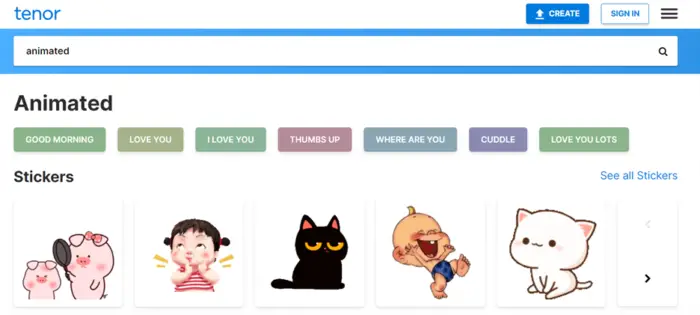 Motion Elements: A website that allows you to create, manipulate, and customize GIFs for use. You can also download ready-to-use GIFs for free.
Tenor: It is an online GIF database and search engine owned by Google. It is best known for its GIF keyboard – something that you often see on messenger apps like Facebook Messenger.
Gifer: Gifer has all categories related to GIFs. You name it, they have it – from dancing cats, and neon frogs, to animated memes.
Animated Images: Literally a library of animated images – animated clipart, stickers, memes, and GIFs.
Media Downloader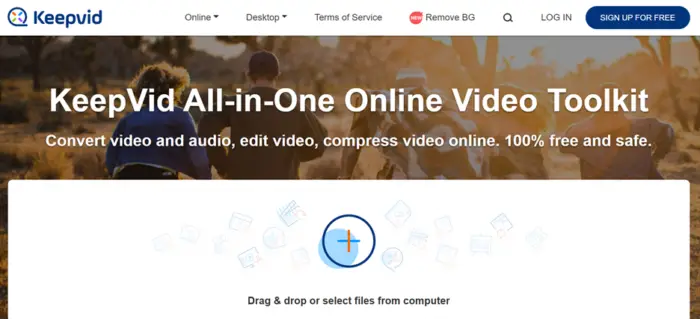 Free Download Manager: An organizer and manager for all your media downloads.
Converto: A website that allows users to convert Youtube videos to MP3 and MP4 files.
Inflact: If you are interested in downloading videos from social media platforms like Instagram and Facebook, this is a good website to use.
Bulk Media Downloader: It is a chrome browser extension that automatically downloads and converts media into your device.
Keepvid: The site lets you download streaming videos from YouTube, and other video streaming sites. After downloading you need to convert it into another format depending on what media player you are using.
VDownloader: Offers an easy and simple way of downloading and saving YouTube videos directly to your computer. It is free to download and easy to use.
Movie downloads and streaming with offline mode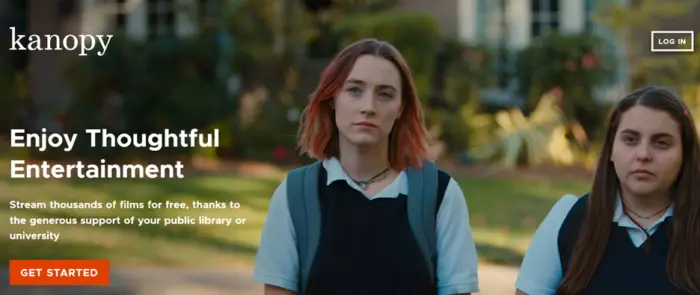 Public Domain Movies: Download movies totally safe and totally free. If you are looking into binge-watching some classics offline, downloading from Public Domain Movies is worth it.
Free Documentaries: This website offers free streaming of independent documentary films and more. It is also home to many popular and contemporary documentaries for free streaming.
Moving Image Archive: A comprehensive library of free movies, films, and videos uploaded by the site users.  Moving images include full-length films, news broadcasts, cartoons, and concerts. Not all of the videos are free to download though.
Vimeo: All your video needs in one platform. This is a video-sharing website that allows users to make, upload, and manage videos.
Movies Found Online: Hand-picked videos online that are free to watch. In this collection, there are movies, series, documentaries, and more.
Kanopy: Access this free streaming website through your university or public library. You can watch with any device both offline and online – all ad-free.
Photoshop and Design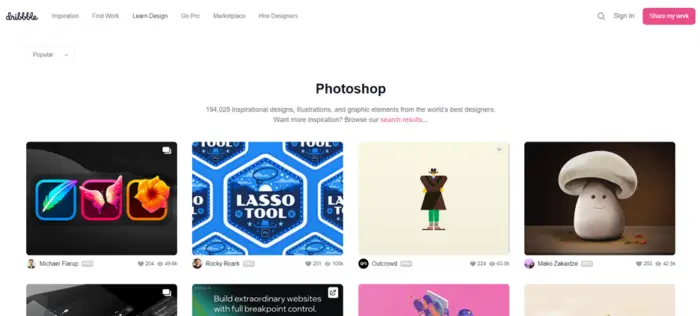 Deviant Art Photoshop Brushes: A collection of artsy photoshop brushes used by Deviant Art members. You can download the paint brushes or share them with other people.
Adobe Market Place and Exchange: Adobe's online resource contains tools, services, and innovations relating to Adobe's various products. The site also lets you discover Adobe AIR runtime applications.
Vecteezy: Serves as an index of free vector graphics that are available for download from the web. Vecteezy's vector graphics were created by famous designers.
Brusheezy: A huge collection of free Photoshop brushes and patterns. Busheezy is updated daily and also accepts submission of Photoshop brushes from online users.
Vector 4 Free: A free vector graphics site for Adobe Illustrator AI, EPS, PDF, SVG, and Corel Draw CDR. All the vector graphics are free for personal and commercial use.
Vexels: The site offers free high-quality vector images and graphics, mostly for merch design and print-on. Formerly known as Q Vector, the website also accepts user submissions.
Archive 3D: Host more than 17,000 3D graphics models. Archive 3D models range from Beds, Chairs, Tables, sofas, Sanitary Ware, Decoration, NVAC, Tools, and more.
PixelSquid: Another resource for spinnable 3D graphics. You can download it and install it as a plugin for your software. Or, you can also download the 3D models and import them into your designs.
Adobe Color: Create and download your own color palette through this resource. You can use your newly created color palette for all Adobe products like Photoshop, Illustrator, and Fresco.
Dribbble: An online resource of tutorials, samples, and inspiration. Visit this website and you will find many of the best Photoshop designs and samples from thousands of artists all over the world.
Sound Effects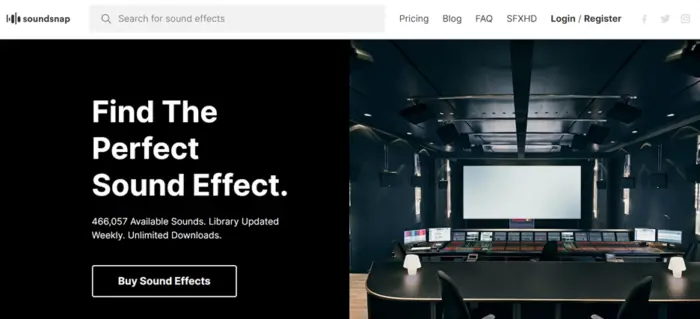 Soundsnap: A library of more than 100, 000 high-quality sound effects and music loops. Soundsnap offers 5 free downloads per month, after which you need to pay a Pro membership to download more files.
FindSounds: A useful sound and sound effects search engine. FindSounds offers a sound directory, keyword search, and sonic similarity search functions.
Stone Washed: An online resource for free sound effects, loops, button sounds, and other multimedia files. Stone Washed offers various categories including sound effects, animal sounds, buy-out music, and more.
Mixkit: It is a resource of royalty-free sound effects that you can use in your work. You can also create and upload an original. The sound effects can be used both for commercial and personal projects.
SoundStripe: A curation of the best "foley sounds", Soundstrip has an extensive library of files that could fit your every need.
Epidemic Sound: From aircraft sounds to door creaks, this website has a complete library of random sound effects. All the files are categorized accordingly, for easier access.
Stock Photos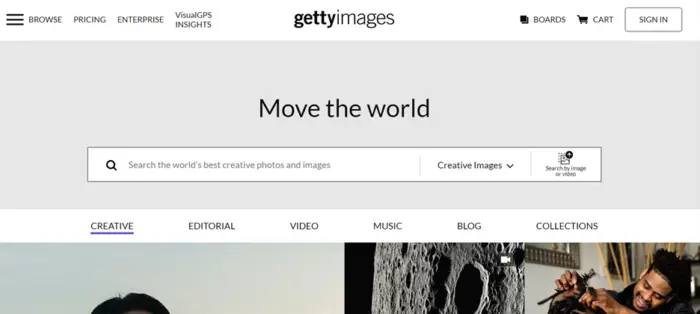 Stock.Xchng: One of the web's leading stock photography sites. Stock.xchng offers a full gallery of high-quality stock photos available for free download or for sharing on blogs, social networks, and other sites.
Free Digital Photos: This contains thousands of royalty-free photos available for download and can be used for commercial or non-commercial purposes. Free Digital Photos does not require registration to download stock photos from their site.
Morgue File: The site provides high-resolution stock photography images for free regardless of whether the photos will be used for corporate or private use. Morgue File is the place to keep post-production materials.
123RF –  The site offers a daily dose of free high-quality images aside from the paid stock images that it sells.
Unsplash: Images from this website are free to use for commercial, personal, and editorial projects. As long as you give credit to the creator, you may use files from Unsplash completely free.
Getty Images: This is pretty much the best place to look for updated creative commons images. Getty images have everything, especially if you are looking for celebrity photos from the latest events.
System utilities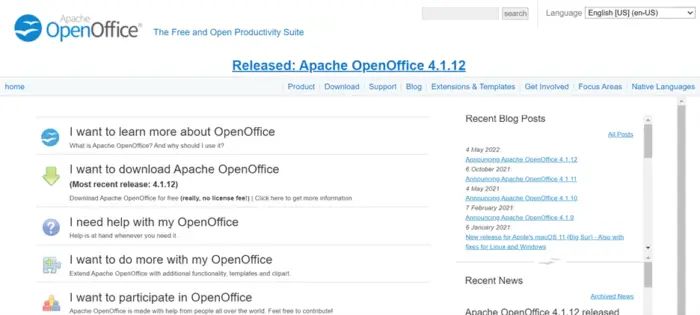 Open Drivers: A free driver download service. Open Drivers is categorized by device category and driver manufacturer. It also includes a step-by-step process to install and uninstall the drivers.
DLL Files: A very useful site for users who keeps on getting the missing DLL prompt from the machine. DLL Files contains a comprehensive database of dll-files that you could possibly need.
Download 3K: A huge archive of free and free-to-try software programs and games for Windows. Download 3K is categorized into 15 main categories and the site is updated with around 300 software every day.
Free Codecs: The ultimate resource for all types of codecs available online. Free Codecs offers video codecs, audio codecs, codec packs, codec tools, and more.
NirSoft: A great resource for utilities, IP address blocks, password recovery tools, freeware utilities, network monitoring tools, and more. The website has a library of newly updated tools. It also has a record of updates for all utilities (and when the new update was uploaded) so users would know if what they have is the latest.
Open Office: Home of the free open-source office software suite. Open Office contains word processing, spreadsheets, database, presentations, graphics, and more.
Web Design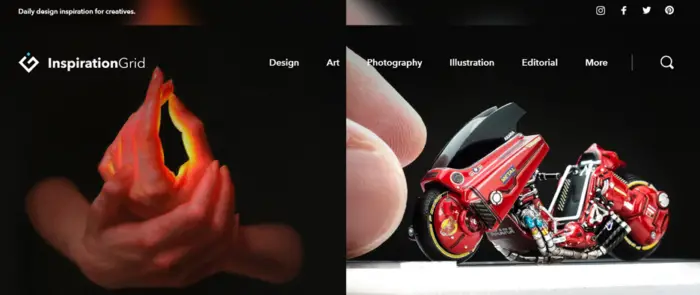 Open Source Web Design: A collection of web designs submitted by the community members. Open Source Web Design offers free web design for download that can be used for personal blogs to a full-featured content management system for businesses.
The Inspiration Grid: Honestly, the tools are not the only thing you must look for as a designer. A lot of times, you need inspiration too. This website contains various graphics, images, and artwork created for a wide range of genres.
Free CSS Templates: The site offers standards-compliant CSS templates for free. Users are free to use the templates for personal or business purposes.
Open Doodles: Open-source drawings and illustrations (literally, doodles) you can use for your next design project. It is completely free, editable, and customizable. Some of the illustrations are animated.
Control: Looking for customizable illustrations? This is probably the best library there is on the internet.
Iconspedia: The site offers free icons download. Iconspedia are arranged in various categories including animals, food, and phones.
Design Resourc.es: Quite literally a collection of resources for web designers, Design Resources puts together all the best tools a web designer must know, and use, all in one place.
Webflow University: A great collection of tutorials and lessons for web design and development. From crash courses to boot camps, this website has it all.
Freebies Bug: It is a useful website that gives its users access to design resources of all kinds. The website has free-to-use templates, UI kits, icons, fonts, mockups, and more.
RANDOM BONUS
Temp Mail: We don't know when, why, or how you'll need it but this website lets you receive emails to a random, disposable temporary address. Pretty sus, but cool too.
We will also try to keep the list updated, so if your favorite download site is not here, let us know about it with a comment.