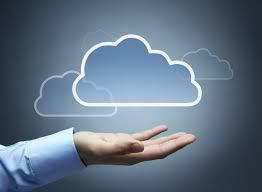 The internet has been around long enough that most of us have come to grips with the general flavor of it . . . cat videos, movie reviews, baby videos, social networking, dog videos, and so on. But every once in awhile, there comes along a website that is—wait for it—actually useful.
Once you find this kind of website, you will soon wonder how you ever functioned without them. The web is littered with pages such as these; you just have to find them. Here are 10 websites that you may not have heard of, but once you start using, you just won't be able to live without.
Dropbox.com
An increasing amount of talk in recent years has been surrounding the ever-present internet "cloud." Cloud is, of course, a buzzword that has emerged to describe what has been available for a long time: an intangible platform where internet users can store and share their information. Dropbox was the first to take advantage of this, and remains the best online storage site today.
Qmiservices.net
A must-use website for any business owner. QMI Services is a sleek website that provides solutions for shipping and warehouse management. Even if you don't need a an entire conveyor belt or shipping manifest system, you might find useful some of their scanning and stocking devices.
Ribbit.com
Ribbit is a photo editing service that offers a real alternative to downloading expensive paid options, but unlike those, it is entirely free to use. There is a paid option if you want more features, but you can do most things with the free version.
Taskrabbit.com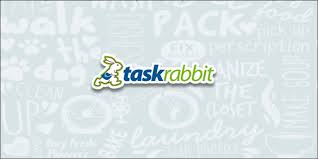 An excellent hidden gem of a website, taskrabbit allows you to outsource everyday tasks, such as cleaning or grocery shopping, and save yourself some precious time.
Ratemyprofessors.com
A must-use website for any college student. You can go to this website to search just about any professor from any college, and check out reviews from students who have taken their classes previously. They are rated on quality, difficulty of courses, and even receive a chili pepper rating for hotness.
Reddit.com
Ok, so Reddit might not be as hidden as the rest of these, but if you want to know what is trending on the internet, or simply just waste away some time, Reddit is one site that you cannot live without.
Kayak.com
Kayak is an excellent travel comparison site that allows you to search for flights, hotels, cars, and more. You can save searches, have multiple searches going at one time for comparisons, and find the best possible deal for your trip.
Retailmenot.com
Whether you are an extreme couponer or simply someone who wants to save a few pennies, you are likely to get hooked on retailmenot. This site collects all of the current coupons, deals, and promotions for just about anything, from groceries, to movie tickets, and more. Once you start using this site, you will soon find yourself checking retailmenot before you make any purchase.
gaspricewatch.com
There are a few gas comparison services, but gaspricewatch is almost definitely the standout website. It compares gas prices from almost every gas station, in just about every city in the United States. The prices are also updated regularly.
Google.com
It might seem like an obvious choice, but no list of this nature would be complete without the addition of Google. Now used for email, shopping, directions, and so much more than just searches, Google is the number-one website that any internet user simply cannot live without.