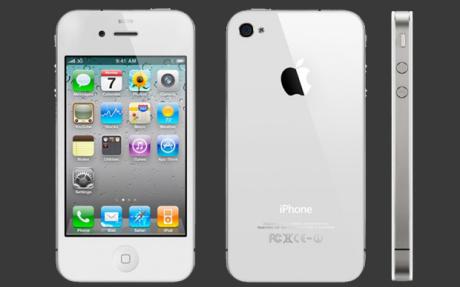 It used to be that the Apple brand was associated with the color white (even though an apple is not white – don't ask me why), but with the iPhone, black became the norm rather than the exception. Most iPhones you'll see around town are black, although there are white ones. With the recent release of the iPhone 4, fanboys (and girls) have been awaiting the white version. If you're one of them – there is bad news: the release of the white iPhone 4 has been delayed yet again.
Upon the release of the iPhone 4 several months ago, Apple announced that the white version would follow a month or so later. Afterward, they said that it would be released at the end of this year. Now, another announcement has been made – it will not be released till spring of next year.
If your blood pressure is going up, do understand that Apple is not out to get your goat. (It's not all about you!) Trudy Muller, the spokeswoman for Apple, says they are "sorry to disappoint" those who have been waiting for the white iPhone. (I am not counting on that to make you feel better, though.) As for the reason for all these delays, nothing conclusive has been said, except for the fact that they are finding it "more challenging to manufacture" the white iPhone – more than they expected.
How is the white iPhone 4 different from the black one aside from the color? Darned if I know. (This is coming from someone who has been called color blind on more than one occasion; although how can anyone ever confuse black and white?) In any case, nothing can be done about it but to wait. Sucks to be you, if you're one of them.