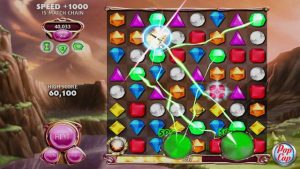 Before the mobile games arrived, there were the flash games played mostly online using the desktop or laptop. These games still exist until today and many people continue to be addicted to them as they are not as complicated as the current 3D and 4D ones.
It was two decades ago in 1996 when the Macromedia Flash revolutionized video games. Through this technology, video games became more animated and interactive thus, providing greater entertainment to people of all ages. Eventually, it attracted software package programmers who helped improve the games and streamlined the most accepted video games such as Asteroids and Tempest.
By 2004, Flash MX together with Motion Script were introduced providing more improved media and features to the Flash programs. Then came the popular Stick Cricket and Bejeweled games which were played frequently online by more than a thousand players at the same time.
Thanks to these Flash games ranging from the simple to the more complex platform puzzles, people can enjoy the entertainment they want anytime and anywhere they may be. You can find them online on various sites dedicated to flash games or video games.
Here are some of the most addictive games that people of varied ages can't get enough of.
Bejeweled
Bejeweled is a classic tile-matching puzzle game originally known as Diamond Mine. Created by PopCap Games, it features multicolored gems that should be moved around to create sets of three and to gain a score. Bonus points can also be earned for combos and cascades.
This addictive flash game was first developed in 2001 exclusively for browsers. All you need is your great matching skills to earn stars in every level. As you accumulate stars, they even become Constellations and when you are able to complete a Constellation, you get special rewards which can help you win the more challenging levels.
Bow Man
As its name suggests, Bowman is a free online shooting game created by Armor. It is an archery game that requires a player to shoot his enemy by calculating the correct angle and power of his bow. You can play against your computer, against another person or simply shoot birds using the bow and arrow.
If you're a fan of Robin Hood and want to know how archery works, this is a great game to play during your free time.
Agar.io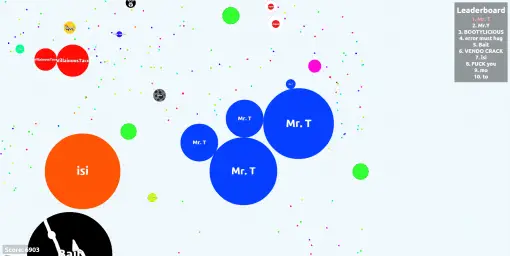 This popular game is currently being played by more than 300,000 players making it one of the most popular flash game on the web today. It may be simple one but it can keep you glued to it.
Agar.io lets a player control a cell which can be moved using the mouse. The idea is to eat other cells as you move your cell so that it becomes bigger and bigger. You just need to avoid the cell bigger than yours so you won't be eaten up and you can continue the game. It can be played alone or with another person on both iOs and Android platforms.
Snake
Snake is one of the most simple yet very popular flash games ever created. It began during the time of the Nokia phones which came pre-installed with this game. The game is very straightforward as a player only needs to eat the tiny dots so the snake can grow. You just need to be careful not to eat yourself.
The Snake game has three different modes – the Slug, Worm and Python. The slowest mode ideal for new players is the Slug while the Worm is a bit faster and suited for average gamers. The fastest mode is called Python.
Swords and Souls
Those who are fond of gladiator games can play the Swords and Souls. To play, start by designing your Soul and then train him how to fight before he sets out to join a battle in the arena. Created by Soul Studio, this game requires the survival of the fittest soul.
There are many more Flash games that can be played today whether on desktop, laptop or on smartphones. Some are the Tetris, Hextris, 8-ball Pool, Tanki Online, Curvytron, 2048, Line Rider, The Last Stand and Superhouse of Dead Ninjas.