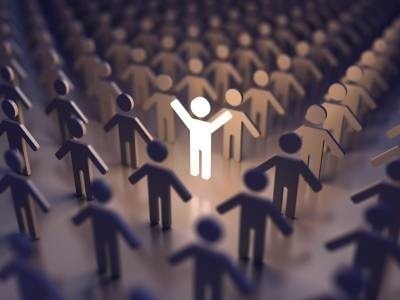 Research firm Gartner recently announced that the business intelligence (BI) software industry is slated to grow 16 percent in 2013, to a total of $113 million. As BI continues to flourish, entrepreneurs wonder what trends to expect as 2013 unfolds. It's not just that this year will see high growth; experts project the total will climb above $171 million by 2016.
What exactly is BI software, and what can it do for businesses? Briefly, BI software is a collection of tools that collects and analyzes data, and generates an array of reports. This kind of data can help companies identify new opportunities and maintain a competitive edge. BI revenues comprise everything from corporate performance management (CPM) software to BI platforms. Analytic applications, which peaked in 2012 at $98.1 million, are also included.
Growing more agile
There's a lot of pressure on companies to put agile BI into the picture. Customers, government entities, environmental and international agencies, and even internal operations are demanding that companies streamline operations. Of course, this is also beneficial to the firms, since wasted time and money is of concern to them. However, with this much pressure, is it even possible for companies to keep up?
According to a Gartner research director, both external and internal pressures are driving the swift adoption of BI software. With such high projected growth this year, there's no telling how far BI can go.
The breakdown
BI platforms are expecting the largest growth spurt, with up to $74.1 million being secured in 2013. If accurate, this would represent a 13 percent hike from last year. This particular niche of BI software should reach $107.4 million as a 2016 benchmark. Analytics Applications and Performance Management is the fastest-growing sector of BI: industry analysts expect it to shoot up 19 percent this year, to nearly $17 million, and potentially as high as $28 million by 2016.
Rounding out the contenders are CPM suites, which may generate $22 million in business this year and reach in excess of $36 million three years from now. It's become apparent that BI is making particularly large strides in India, and CEOs there are scrambling to make the most of data and analytics.
Metrics management is becoming very popular, and tracking performance has never been more important. Of course, the end result is better visibility, which all companies want.
Which industries are benefiting the most?
Nearly every business or industry can benefit from BI, but regulated services like telecommunications and financial advising stand to gain the most. A number of competency centers have surfaced around the world in response to the demand, and the power of information is being fully taken advantage of. On the other hand, many managers and executives aren't familiar with BI and they're having to play catch-up, so there's a barrier to growth in that respect.
Nevertheless, due to the high demand, a number of startups and small businesses are focusing on BI software and solutions. This is a great time for savvy entrepreneurs to jump on an expanding bandwagon. Some startups are focusing on niches like reporting software or data warehouses, and putting a personal touch back into what was largely an impersonal field.
Management reports that are properly generated and digested can boost the bottom line as well as employee satisfaction. They can also help prevent issues down the road. BI does a lot more than streamline data: it provides real solutions, feedback, and direction that businesses need.