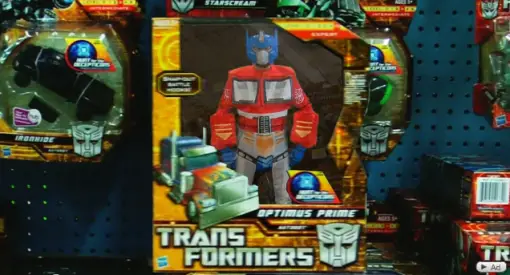 I seem to be running across a lot of videos these days. The first week of the month is barely over, and I have spent more time watching all sorts of videos than I have in months. Perhaps the Year of the Rabbit is bringing out the creativity in more people, but whatever the reason, I wish that this particular video portrayed Optimus Prime in a better light.
Everyone's favorite Autobot – well maybe not everyone – just got downgraded to a dancing guy clothed in tons of padding. Don't get me wrong. I am pretty sure that a lot of people will disagree with me – the "Likes" and comments on Facebook and YouTube will attest to that – but I just don't get it! Before I watched the video, I had a totally open mind. A parody of "The Time" by The Black Eyed Peas – how can you go wrong?
See what I mean? Optimus Prime is too dignified a character to be portrayed like that, isn't he? Or am I being stuck up? Then there is the girl. The girl. She is hot – no one can deny that, but sorry, I still don't get it. Am I missing something here?
There is something good to be said about the video, though: the lyrics are funny. I think the last stanza is my "favorite":
Well, I came here on The Ark
Looking for the All Spark
You can't stop a Transformer
Just by putting it in Park
I'm fighting Megatron
With Megan Fox (not anymore)
Robot in disguise
More than meets the eye
If, unlike me, you found the video cool, you can see more from Angie and Chad – no offense guys, just airing out my thoughts – in their Facebook page.