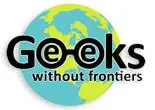 Most – if not all – of us have decent
Internet
connection at home. Sometimes, it is easy to take this for granted. This is especially true if you live in an advanced area, where Wi-Fi is available practically everywhere. In many parts of the world, however, having your own broadband connection is not as easy as 1, 2, 3. In fact, there are still countless areas where connecting to the Internet is a luxury.
If Geeks Without Frontiers ((Geeks Without Frontiers on Facebook)) (GEEKS for short) can achieve its mission, Wi-Fi can be more readily available to the ordinary person. This initiative is the handiwork of a non-profit organization called Manna Energy Foundation ((Manna Energy Foundation)). Their overall goal is to use technology and social enterprise to make a positive impact on 10 billion within the period of 10 years. That's a billion a year – doable, yes?
Geeks Without Frontiers has announced the final development of a "innovative, low cost, open source, Wi-Fi software technology" which will, be available at roughly half the cost of the conventional network cost. The development of this technology is made possible by a grant from the Tides Foundation. The project is also sponsored by big names such as Google, Global Connect, Nortel, and One Laptop Per Child. The development of the technology can be attributed to Cozybit and its management is left in the hands of Geeks Without Frontiers and I-Net Solutions.
In addition to the low cost of implementing this Wi-Fi technology, the project provides an additional benefit: better security. This is due to the fact that the technology uses the strongest
authentication code for mesh networks. With all the concerns about online security these days, it is definitely a plus for the new technology.
It is a given that having access to the Internet is a way of empowering people. While there are some debatable points, it cannot be denied that the Internet is integral to gaining information, as well as sharing it. With this new technology, even the remote areas just might be able to afford Internet access. Call it Broadband for All, or whatever you wish to call it, but this project is definitely a step towards the right direction!