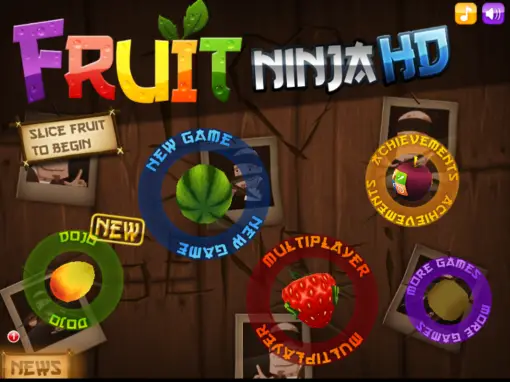 Fruit Ninja is one of those games that gets people hooked for one reason or another. Even those who do not normally like playing video games can easily find themselves getting all excited about playing Fruit Ninja on their iPod Touch, iPhone, or iPad. Of course, we cannot discount the Android users who also have Fruit Ninja on their devices.
The game was first released in April of 2010 for the iPod Touch, but it has quickly spread since then. There is no doubt that it is now one of the most popular casual games there are. I have to say, though, that Fruit Ninja is definitely not on the same level as Angry Birds. I think that that game is just difficult to surpass. Still, just because Fruit Ninja is not that popular doesn't mean it can't have its own movie, right? And since it's all about ninjas, a movie about the game just might be better than the Angry Birds movie.
I guess SAX Jewell had the same idea when he came up with the trailer for the Fruit Ninja movie. You be the judge.
Directed and Edited by SAXjewell
Written by SAXjewell and JOEninja
Starring: JOEninja, Rick Niemritz, Eric Hannesson, Kyle Rogers and SAX
So what do you think? Would you watch the movie if it were to be made? I say the trailer is funny, but I don't think I can spare the time to go out and see it in the movies. Now a web series, that is a different story altogether.