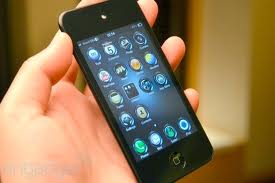 Earlier today The New York Times reported that more and more people are selling fake Apple products in the hopes of making a quick buck. This was first discovered when a police officer came across someone selling what looked exactly like an IPhone. It had what looked like the correct box, and it was being sold for a great price of $150 (although not too great as to seem suspicious). Naturally the police officer assumed someone was selling an IPhone, and the lack of a vendor's license was the only cause of concern. However, it wasn't long before police discovered that the IPhone was a fake.
The most interesting part of the story: The phones actually worked. These wannabe IPhones turned on and even had apps that you can click just as you would an app on a real IPhone. For someone who has used an IPhone in the past it was obvious that there was something different about the phone, but the fact that the phone had such detail could have easily fooled someone who was unfamiliar with the look and feel of the real product.
So how did the story end? Police searched the store where the fake IPhone came from and found more than a modest "Apple" store:
436 fake IPhones
21 fake IPads
128 fake IPods
3,696 fake Beats (headphones by Dr. Dre)
This was a particularly surprising story because fake electronics are usually sold online. All of the fake Apple products are said to come from China, but no one can be sure at this point.
The Takeaway
Buying electronics is risky even when you are buying them in person. Always go to what you know is a real and credible store first before trying to find the best price. Then, ask to see the product before you give any money to anyone. It's important not only that you see what you are going to buy, but that you know what you're looking for before buying. Do your research and be aware that fake Apple products are starting to look more and more real each day. You can learn more about this story at The New York Times.
Photo Credit: engadget.com
Amanda DiSilvestro is the Editor in chief for Plan, Write, GO. She has been writing about all-things digital marketing, both as a ghost writer, guest writer, and blog manager, for over 10 years. Check out her blogging services to learn more!