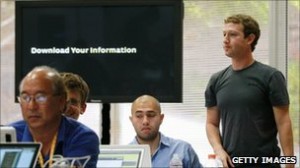 Facebook and its founder, Mark Zuckerberg, have been under a lot of fire for sucky privacy features.  Zuckerberg is quite excited about a new feature that they have released: Facebook Groups.  You might be asking, "Groups? Hasn't this been around for a while?"
Well, they have a NEW feature called Groups that is different from whatever you think.  The important thing about this new application is that users can have more control over their privacy.  Think about it as  being able to put your friends into – literally – groups and then being able to choose what information you want to share with them.
The new Facebook Groups aims to mimic human behavior in real life. If you think about it, you actually categorize people in your life.  You have friends that you drink with, but you may not necessarily share private information with them.  You have friends that you run to when you have problems, and they probably know everything about you.  With this new Facebook feature, you can basically do the same thing online.  It will make selective disclosure of information (including photos, status messages, etc.) easier for Facebook users.
Despite the excitement of Mark Zuckerberg over Groups, critics are already making their  voices heard.  Larry Magrid, co-director of ConnectSafely.org, says:
"The only worry I have is that friends can add people to the group, so if you create a group and are in a group you have to be aware of not only who you add but who others add.  As long as you are aware of who is in the group it can be a great privacy tool. If it gets out of hand it could give you a sense of false security."
Personally, I am neither excited nor skeptical about the development.  My rule of thumb: don't put anything on Facebook that you don't want others to see or know.  Simple enough, isn't it?