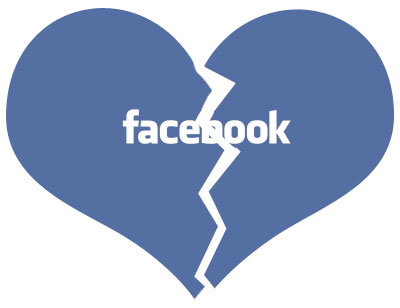 Are you really surprised? I think I have written about how the effect of Facebook usage on relationships before, but I can't seem to find the entry anymore. In any case, this "new" development is the result of a survey conducted by Divorce-Online, an – you guessed it – online divorce service in the UK.
According to the survey, one third of filed divorces in the United Kingdom in 2011 include the word "Facebook". So what is the relationship between the lifeline of a lot of people social networking site and divorce petitions? In the cases involving Facebook, the people filing for divorce note down instances such as "inappropriate messages to members of the opposite sex, comments posted about each other, and Facebook friends reporting when a spouse has been up to no good". ((Source: Crave))
Again, this is not really a surprise. Even those who are not married but in a relationship "get in trouble" because of such things. Then again, if you think about it, Facebook the platform cannot be blamed for the troubles. It is human nature, how people use the social networking site, which brings about the issues between couples – married or unmarried. (This reminds me of the hullaballoo about Google+ being anti-divorce when it first came out.)
Let's be honest, as much as we diss Facebook and whine about it, it is merely a venue or a tool to interact with other people. How it is used depends on people. Extending the argument, you can even blame Twitter for your problems. As a matter of fact, Twitter also played a minor role in the survey. The results showed 20 mentions of Twitter in divorce petitions. Do you want to bet that this number can easily go up in 2012?
The next time you want to blame Facebook – or any other social networking site – for your relationship issues, try taking a look at yourself. Or go take on Divorce-Online's services if you're in the UK! Another alternative – download the app Last Night Never Happened.
Image via Excerptz