We've all had those days…the clock just seems to stand still, and no matter what you do, it feels as if you are wading through a pool of jelly. It's bad enough if this happens when you're at work – with lots on your plate but with no motivation to get things done – but it's worse when it's a free day and you ought to be enjoying yourself.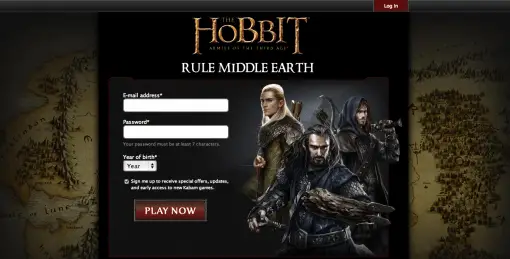 You may have your phone or tablet to keep you busy, but sometimes, even those shiny gadgets can't give you the satisfaction that you want. That's when browser MMO games come in very handy. We know that MMO stands for "massively multiplayer online", and cool name notwithstanding, these kinds of games really do tend to get your hooked. The end result? Time goes by without you noticing it. Indeed, you'll probably want more hours in the day to be able to play more. But that's a totally different story.
If you're looking for some good browser MMO games, look no further, as here are four games that will put a smile on your face – and probably make your fingers cramp.
Marvel: Avengers Alliance
The perfect game if you're a superhero fan. You can go around kicking bad guy butt together with the likes of Spider-Man, Iron Man, Thor, Captain America, Wolverine, Hawkeye, and Black Widow. Your role will be that of a young S.H.I.E.L.D. agent. If you like turn-based games and lots of strategy, you'll like Marvel: Avengers Alliance.
The Hobbit: Armies of the Third Age
Here's your chance to lord it over Gandalf, Legolas, or Thorin – whichever you prefer. Be the hero of Middle Earth – if you are good enough! You might even find yourself singing that hauntingly beautiful dwarven melody…
The Godfather: Five Families
If you've learned everything there is to learn in life from The Godfather, then this MMO will be your choice. Set in 1935 – a decade before the film setting – the goal of the game is for you to build your own empire. You have to be ruthless and protect your family at all costs if you want to come out on top. Much like life for some, eh?
Battlestar Galactica Online
Last, but not the least, is BSG Online. If you felt that a part of your life ended after watching the longwinded finale of the epic series, then you will definitely want to spend loads of time playing this MMO game. Word of caution: complexity of the storyline is not what the makers of the game went for. Instead, it's a no holds barred war between humans and Cylons. Sounds good, yes?
All of the above can be found at MMO attack, where you can also find a host of other browser MMO games.
About the Author
Kirk Wallace is the social marketing executive of MMO Attack and knows the ins and outs of this niche. If you're on the lookout for the latest and most addictive MMOs, follow him on Google+.