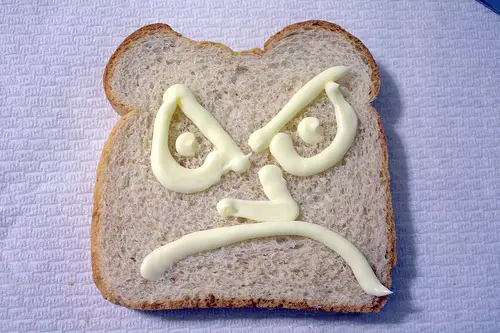 How much do you spend reading other
people's comments online
? How about posting your own comments and engaging in discussions with people from all over the world?
I don't know about you, but I have noticed that there seems to be a considerable number of people online who exude anger in their writing. I would not go as far as saying that everyone online is full of anger, but the frequency of those angry posts cannot be ignored. There is anger on the Internet.
This is what was tackled by Natalie Wolchover in an article published by the Scientific American. She sums it up in a neat little package: "A perfect storm engenders online rudeness, including virtual anonymity and thus a lack of accountability, physical distance and the medium of writing."

These elements – virtual anonymity, physical distance, and lack of accountability – are nothing new. I remember having had discussions about them giving online denizens a false sense of "braveness" or outspokenness.
According to some experts, comments and discussions online are becoming even more aggressive and do not resolve anything. The end result is dissatisfaction and negative feelings among those involved.
So why do people continue show anger on the Internet when the behavior does not really bring positive emotions?
One reason could be that engaging in discussions online give some people a sense of fulfillment. Maybe of self-importance as well. Experts say that this sense of achievement may be a false one, although the people may not realize it.
Additionally, the examples set by traditional media can also bear part of the blame. Indeed, rage is not that uncommon coming from well-known personalities on TV, especially when it comes to talks about politics.
So what do you think? Does this explain anger on the Internet? Or are some people simply so angry that they can't help but show it online as well?
Image via Psycholabs
Via Scientific American