Do you feel like your small business is safe and secure? Do you feel like you have processes in place to prevent health emergencies, security breaches, or insurance issues? The more technical you get with your questions, the more likely you are to find some aspect of your business safety and security that you aren't comfortable with.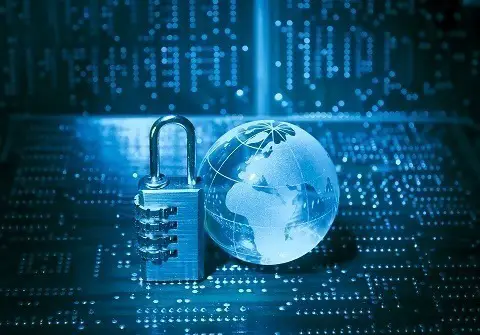 To help you make sure everything is taken care of with regard to those two primary categories, consider these five following tips – make sure you can handle any type of hazardous material situation that shows up, keep your IT security completely up to date, have notifications set up with your bank to catch peculiar behavior, understand how your insurance policies work, and hire a professional to do your business taxes.
Make Sure You Can Handle Hazardous Material Situations
Especially if you're in the medical field, it's vital to know how to handle Hazmat situations. If you and your staff aren't completely trained to know what to do, there can be incredible and expensive lawsuits regarding personal injury to people who are present, staff members, or even people in the community of the material somehow spreads outside of the boundaries of your property. Get trained, and stay trained!
Keep Your IT Security Up To Date
You may not know much about IT security, but someone at your company needs to. At the very least, you should have everyone in your company understand password best practices and use them. You can have the best security in the world, but if a hackers figures out a password and how to get into main systems, then all kinds of client information and financial information is instantly at risk.
Have Notifications Set Up With Your Bank Account
To prevent fraudulent financial occurrences, set up a system with your bank that sends you a text whenever something out of the ordinary happens. It's easy to set up this fraud prevention setting on your business bank account, so you should use it wisely.
Understand Your Insurance Policies
If you don't understand your own business insurance policies, then you could be at risk, both in terms of insurance and liability. The more you know about what's covered and what isn't the better off you're going to be, at least in terms of peace of mind.
Hire a Professional To Do Business Taxes
One of the quickest ways to get in trouble as a business is by doing your taxes improperly. This is a major financial security risk, and the best way to make sure you never get into any legal issues regarding your taxes is to hire a professional from the very first year you're in operation.