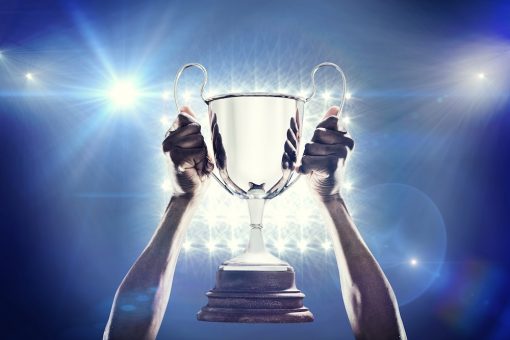 In this article, we showcase the best 45+ web tools and services for the year — so far.
We cover the following web tools and services:
Logo builder
Brand identity creator
Font identifier
Website builders
WordPress themes and plugins
Invoicing software
Time-tracking
Plus more.
If you are looking for website designers to hire, this article will help you also with that. Among these designers, you will find Ramotion, a super popular agency with huge experience in UI/UX design, website design and development, and brand identity.
Let's start.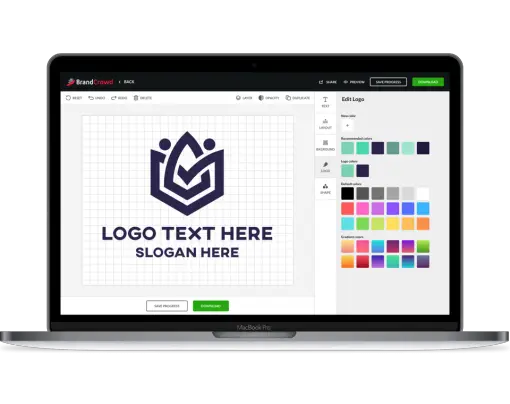 Whenever you need a top-quality logo, quick, similar in quality to logos that cost thousands of dollars, take a look at BrandCrowd logo maker.
BrandCrowd offers handcrafted logos for $45 each – standard license – and you can easily customize them for your projects.
You can change fonts, colors, and layouts, and you can even go for complex changes, a designer from BrandCrowd will help you with that.
Their library number over 50,000+ handmade logos and all of them use their own icons, not stock icons.
Take a look, no registration is needed and no upfront fees. You pay only after you decide to buy a certain logo.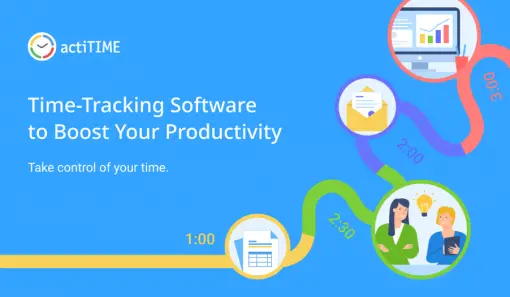 We always have to stay productive to meet deadlines — especially freelancers. Moreover, they have to explain so often why the work on the project took as much as it did and why clients have to pay the price as it stands.
actiTIME can assist freelancers teams in resolving these and many other problems. As a high-quality timesheet tool, it can be used to monitor hours spent on projects and tasks. Also, the tool collects data on billable time and helps designers generate professionally looking invoices.
actiTIME lets users foster greater process transparency by following these easy steps:
Create a project and add as many tasks to it as you wish.
Track time for each of these tasks individually.
Leave comments for every time tracking entry in the timesheet to clarify what you've done during the day.
By doing so, you can obtain a comprehensive picture of your progress and all the elements involved in the work on projects. actiTIME will enable you to dig into your productivity trends and help you explicitly justify both the timelines and the price of your design services.
Two other points in favor of actiTIME are its user-friendly interface and flexible configuration. Besides, it's very affordable – while large and medium-sized teams can purchase the tool at a relatively low price, the small ones and single users can implement it at no charge. Sign up for a free actiTIME trial and bring your productivity to the next level.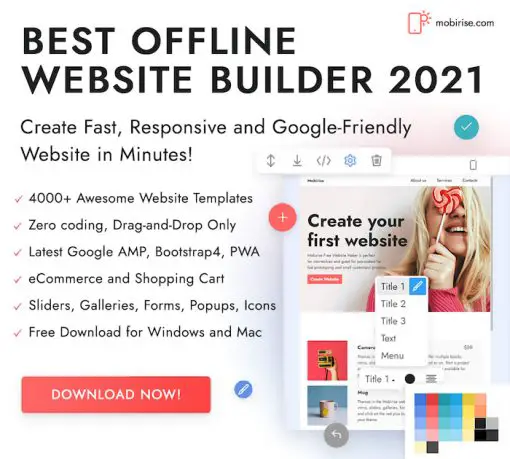 Mobirise website builder will help you create a stunning website in just a few minutes.
This website will load fast, will be secure, SEO and Google friendly, and it will have a design that will help you get conversions.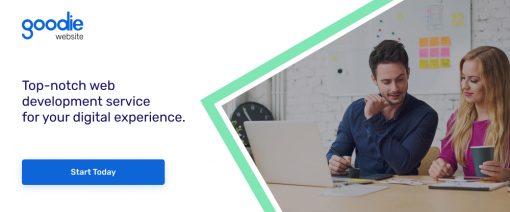 Goodie is a professional web development partner that will help you with:
Custom WordPress development
Shopify and eCommerce development
Front-end development
And much more.
Find out more about Goodie, they are powered by the famous Xfive agency, a super brand in the web development industry.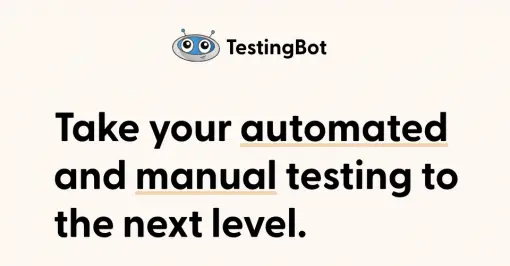 TestingBot makes cross-browser and mobile app testing to the next level, providing the most advanced platform in the industry.
In plus, its interface is intuitive, quick, and simple to use.
Register for the 14-day free trial and test TestingBot.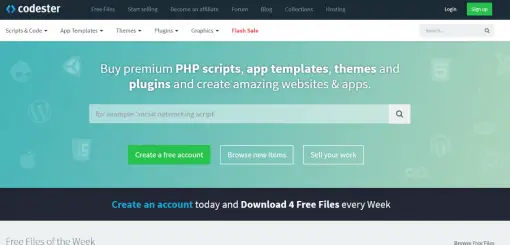 Codester is a huge marketplace that helps web designers, developers, marketers, and online entrepreneurs get high-quality website themes, plugins, apps, graphics, and much more.
Take a look.
Web & Mobile Digital Agency – Startechup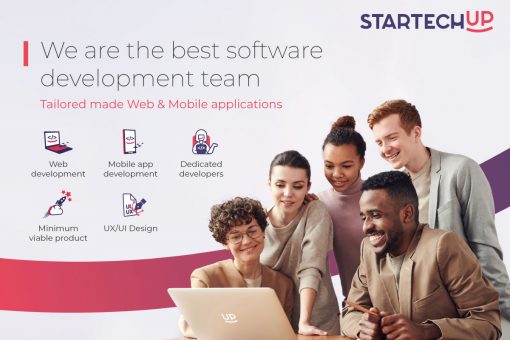 If you are looking for developers with huge experience, know-how, and the desire to deliver outstanding results, you will find them at Startechup.
Hire the agency and let them transform your ideas into fully functional websites and software.
Check out their Portfolio and contact them for a free consultation.
Taskade is a popular collaboration tool that companies and freelancers use to get more things done, in less time.
The interface is smart, clean, intuitive, and loads extremely fast, being the best in the industry.
Sign up for the free plan and give it a try.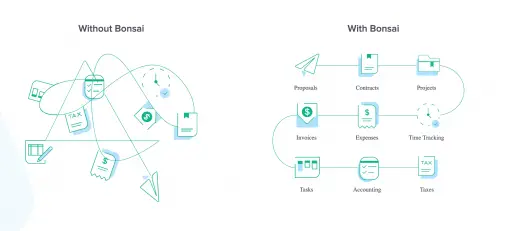 Bonsai created the most popular web tools for freelancers, helping them build professional proposals, contracts, and invoices.
Use Bonsai and save tons of time each day, these web tools are extremely efficient and easy to use.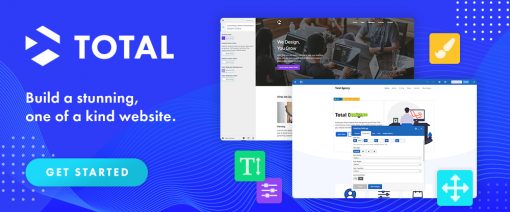 Use Total theme for WordPress to create any kind of website you need:
Shop
Portfolio
Business
Blog
Creative
Agency
It has tons of premade skins that you can install with one click, and the smart builder will help you make all the edits you need.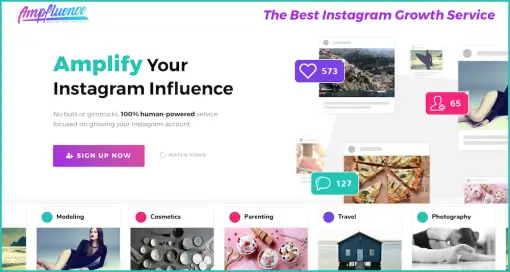 Constantly working on your Instagram growth isn't exactly a party. As a business owner, you have more important tasks on your plate.
But you can't just keep putting your Instagram growth on the backburner. Your customers are there daily buying your competitors' products! It's an extremely valuable platform with highly engaged buyers you simply can't ignore.
If you only had an affordable agency that solely focused on organic Instagram growth…
Well, there IS a solution. Let Ampfluence's team of 50+ growth analysts…
Engage your target audience
Build social proof on the 'Gram
Increase organic profile exposure
Grow your IG reach daily
Why Ampfluence? Because NO ONE else does Instagram growth manually as well as they do.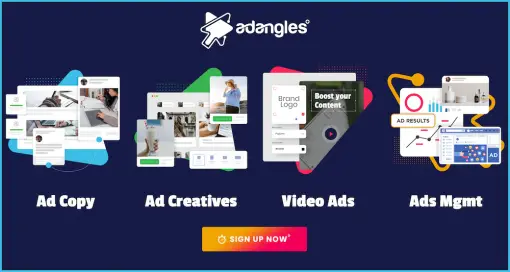 Imagine getting a team of top-notch creatives and seasoned advertisers who work on your ad accounts. Sounds expensive? We thought so too then we realized that Ad Angles was built specifically for small businesses and brands seeking an affordable advertising service.
What's more refreshing is they list their pricing on the site. No more wondering whether you can afford such an agency.
If you want to choose from specific services, Ad Angles offers the following:
Ad Copy
Ad Images
Video Ads
Ads Management
If you've been searching for expert copywriters, advertisers, and designers to craft ads and campaigns that get results for your brand, then contact the best ads management agency over at Ad Angles.
Are you looking for a white label email marketing software that you can use as your own in-house solution?
Mailmunch offers this professional solution that you can customize and sell to your own customers.
Save time and your resources, use Mailmunch.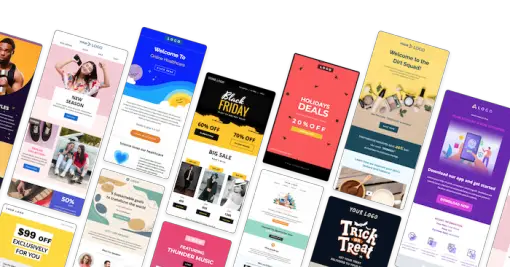 Do you want to create engaging emails and landing pages exactly like the top companies in the world?
Use Unlayer, is the web tool that the best marketers and companies from all parts of the world use.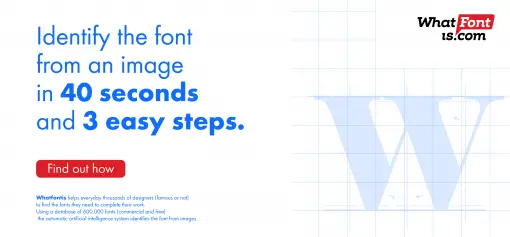 Do you want to identify fonts, but you don't know how?
Simplify your life…
Take a picture of the font, upload it to www.whatfontis.com and follow the 3 easy steps.
The web tool is 100% free to use and you don't need to register.
MVP development services – Startup Oasis
Launching an MVP is not as simple as some might think.
Let Startup Oasis team of experts help you with everything, making sure you will successfully launch your MVP.
They have several MVP packages to choose from. Take a look and pick the right one for your project.
Podcasting is the way to go if you are looking for expert ways to heavily improve your SEO and create links correctly.
Podcast Booking Agency will help you get booked as a guest on all the podcasts you want, engaging with your audience.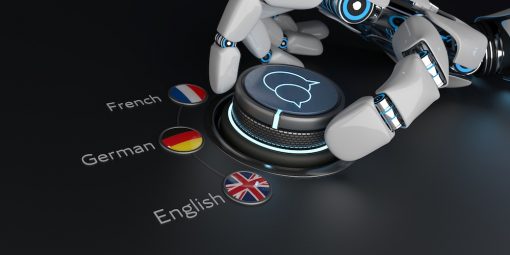 BeTranslated is a one-of-a-kind translation agency that places high importance on delivering SEO-friendly translations and copywriting. It is popular among companies of all sizes and industries.
Get a free quote.
If you're in search of quality web design look no further! Hire Jordan Smith is a Tulsa web design company with many years of experience producing professional websites for businesses of all shapes and sizes all over the United States.
Whether you're a law firm or service company hoping to attract more clients, a blogger seeking to increase your online presence or an eCommerce store looking to increase sales, Hire Jordan Smith can work with you to create a strategically built website that will help you reach your digital goals.
Get a free quote from Hire Jordan Smith.
Heroic Knowledge Base is one of the most popular plugins for WordPress, helping you to quickly implement a fully customized knowledge base on your website.
Learn more about this plugin.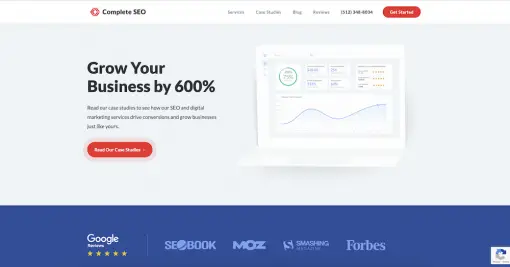 You want to skyrocket your website in terms of SEO but you don't know how to do it?
Hire Complete SEO agency and they will come with a feasible plan. 
Astra is a popular WooCommerce theme that powers some of the best shops in the world.
The theme is loaded with tons of premade skins and elements, it loads fast, and it is easy to fully customize.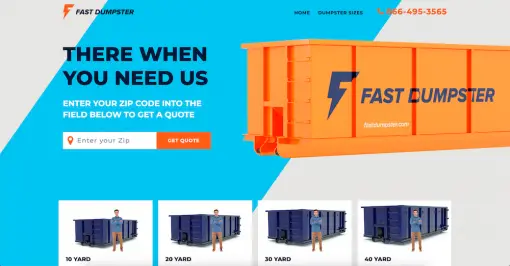 Fast Dumpster is a professional, reliable, and affordable service made by a team of highly experienced entrepreneurs.
Enter your ZIP code and get a free quote.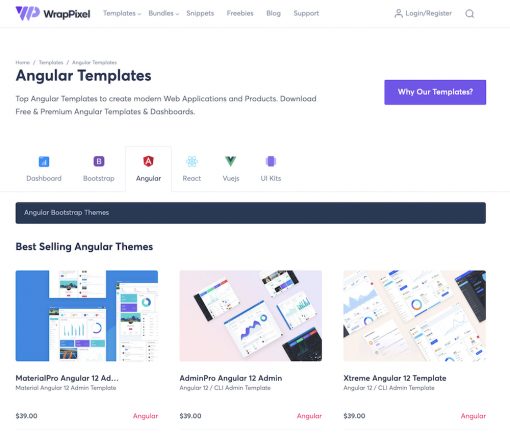 Looking for high-quality angular templates?
You will find them on WrapPixel, a developer with huge experience in such products.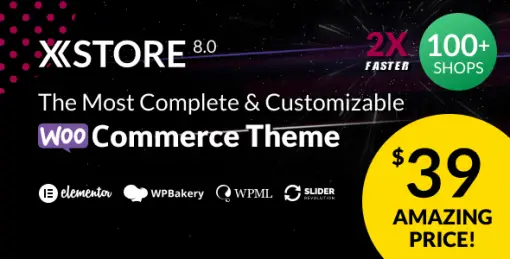 XSTORE is the favorite WooCommerce store theme of high-performing shop owners, loving this product for how complete it is and affordable.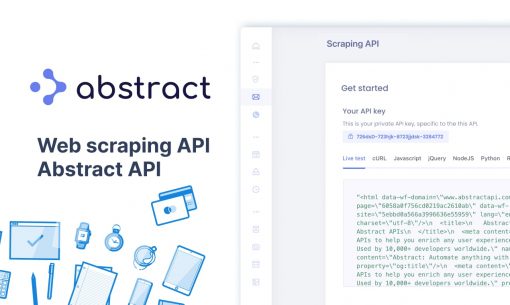 Abstract is a professional web scraping API that you can use right now, with no prior experience or any know-how.
Looking to create a stunning portfolio website but you don't have any experience and design skills?
No problem, with Pixpa anyone can do it.
Try this website builder, is very simple to use, and the results are excellent.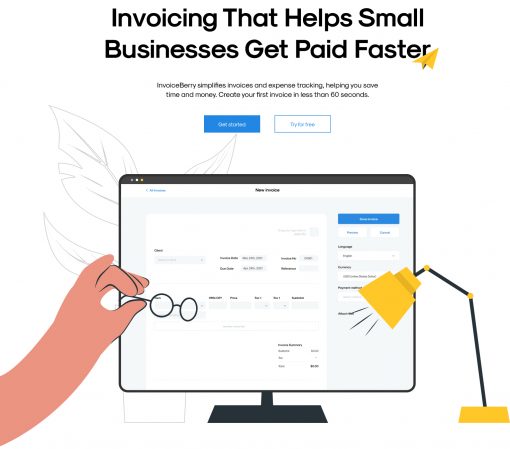 If you have a small business or you are a freelancer, you need powerful, reliable, and affordable invoicing software.
InvoiceBerry is considered the best for small companies, being very simple to use, yet including all the features you want.
Start a free trial and see how it works.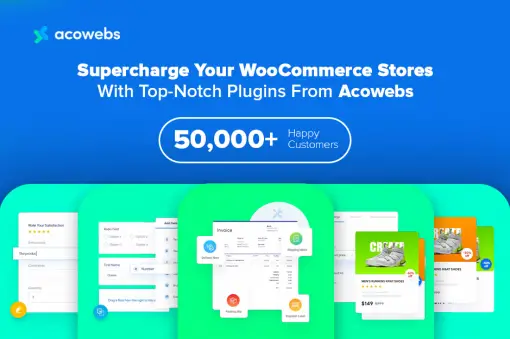 Acowebs is an award-winning plugin development company, which mainly deals with WordPress and WooCommerce plugins. The latest addition from Acowebs to their plugin list is the WooCommerce Wishlist plugin. Shopping has been made fun and easier with WooCommerce Wishlist. Whether you're looking for a gift for your partner, a friend, or family member, the Wishlist plugin from Acowebs makes it easy to manage and share favorite items. With a sleek, modern design and simple-to-use interface, this plugin is perfect for any WooCommerce store. Acowebs plugins are used by more than 50,000 customers and are known for their UX as well as their functionalities.
No matter what kind of website you need, or what insane target you want to hit, Upqode agency will handle your project with ease.
They have the experience and deep know-how, working with customers of all sizes.
Ask for a free quote.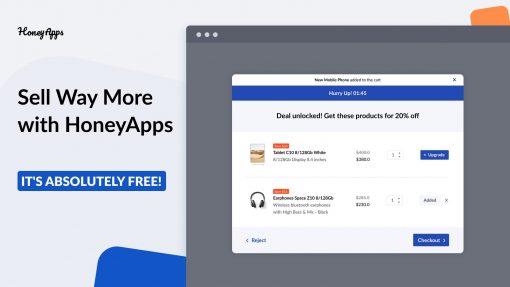 Honey Apps will help you sell more without asking you for a cent of your money.
Implement this professional upsell funnel and offer your customers complementary products and product upgrades.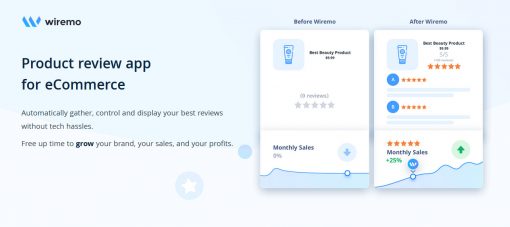 Wiremo is more than just a reviews collecting platform. Our ultimate goal is to help you grow your business and make sure that every customer has the best possible experience with it – ultimately, we're in this together! That's why Wiremo provides customizable emails as well as an intuitive interface; because when people are happy they want to tell their friends about what happened…and when someone tells one person who then goes on to buy something from your company? You've found yourself another loyal fan for life!
Wiremo is more intuitive than Yotpo with a clear and easy-to-use interface. Wiremo handles all the heavy lifting for you. Unlike our competitor Yotpo, Wiremo allows users to do everything, by simply clicking a few buttons and then waiting patiently while we collect reviews on your behalf.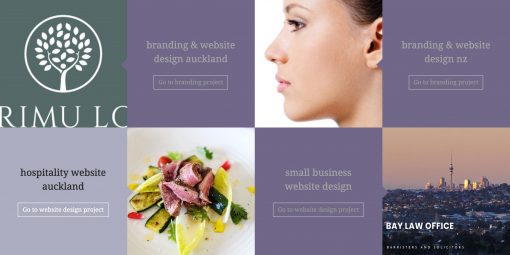 AMG is a highly appreciated and professional web design agency that helps companies of all sizes with stunning websites.
Aspire Media – Web Design Limerick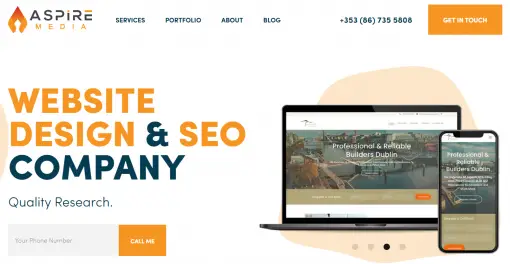 Aspire Media is a web design Limerick based agency.
They are popular for overdelivering, for being easy to work with, and for respecting tight deadlines.
Check their web design packages and pick the right one for your project.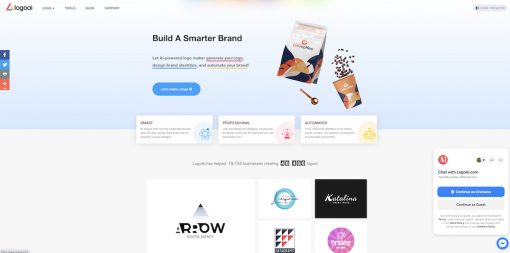 LogoAI is a professional logo builder that anyone can use, no matter the level of design skills or experience.
Start by writing down your business name.
You will get hundreds of gorgeous logo designs to choose from.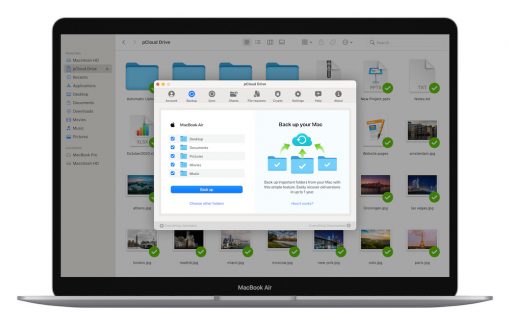 pCloud revolutionized the cloud storage industry, offering a complete package for a one-time payment which is super affordable.
The software is super smart, quick, secure, and easy to use.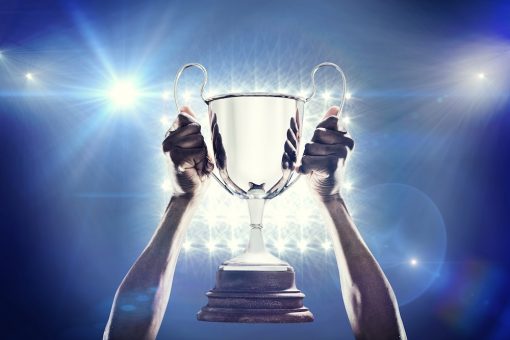 You want a stunning website but you want to pay an honest price?
Kansas City Web Design & SEO agency is known for the high quality of their work and for the affordable rates they work for.

 DWS is a top digital agency that will help you with absolutely everything you need:
Website design
Web development
SEO
Marketing
Advertising
And even more.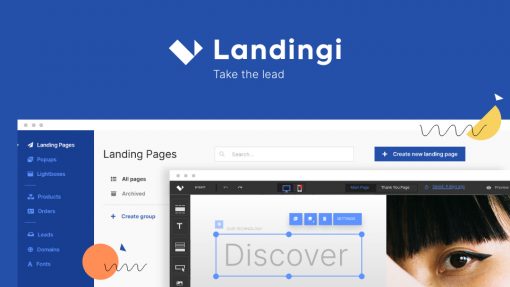 Landingi is the easiest to use landing page builder in the industry.
It was created for people with 0 experience and 0 design skills, so they can create engaging and professional landing pages too.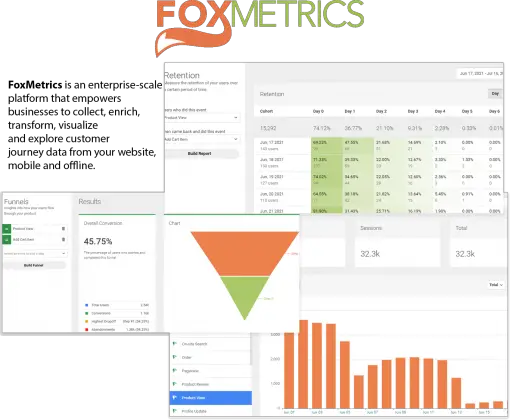 FoxMetrics is a professional web analytics platform that you can use to perfectly understand why are your customers leaving your website, where and at which point, and much more.
The software is easy to use.
Ask for a free demo.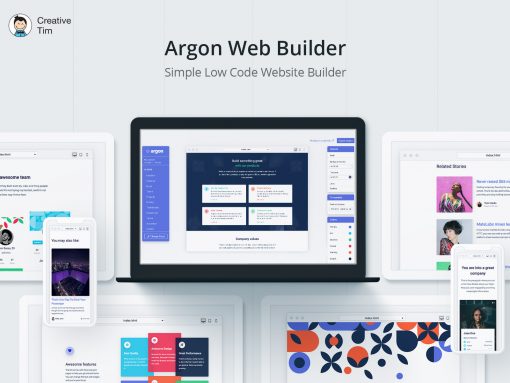 Argon Web Builder is a brilliant simple web pages builder that comes loaded with some stunning designs and elements.
The builder is super simple to use, you just drag and drop blocks, you arrange them as you wish, and you customize them with a few clicks.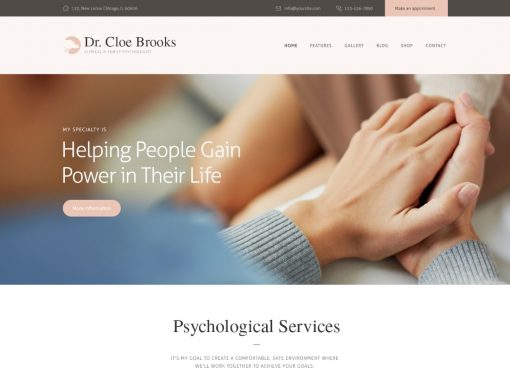 While downloading the Cloe Brooks WordPress theme, you get an all-inclusive package of designs and features needed for the launch of a psychology-related website. The mobile-friendly theme's layout makes your website look stunning on the screens of smartphones, tablets, laptops, and desktop devices. Six ready-made homepage demos are included to let you launch any kind of consultation relationships, family, clinical, treatment, mental health, marriage, addiction medicine, and hypnotherapy website. Apply any kind of changes to the theme will be quick and worry-free thanks to the full compatibility with the WPBakery Page Builder. It's vital to make your website usable and easy to navigate. Cloe Brooks perfectly meets these standards.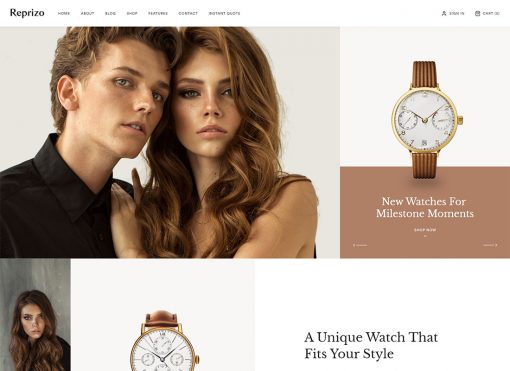 Reprizo WordPress WooCommerce theme is designed to be used as a foundation of jewelry and accessories web stores. It features a responsive multi-purpose design that perfectly fits the launch of an online jewelry store, watch store, watch or jewelry repair shop, custom jewelry services, and other kinds of topic-specific websites. You may feel free to edit every single section of the theme in the drag-and-drop mode using the Elementor page builder. Reprizo includes 5 ready-made homepage demos that you can import to your site with a click and get straight to the customization according to your business needs.
The Hallelujah WordPress theme is a great fit for everyone looking for a ready-made design to showcase sermons, ministries, events, lectures, testimonies, staff members, church locations, etc. It's a splendid solution for a range of topic-specific projects, including prayer group, Christian, charity, volunteering, believer community, God leadership academy, and non-profit organizations. The theme features a fully responsive design that flawlessly adjusts to all screen sizes. It's fully compatible with Elementor, Slider Revolution, Essential Grid, Contact Form 7,  WP GDPR Compliance, MailChimp, and other popular WordPress plugins. The theme is bundled with the Events Calendar and Give Donation plugins, which are especially useful for non-profit organizations.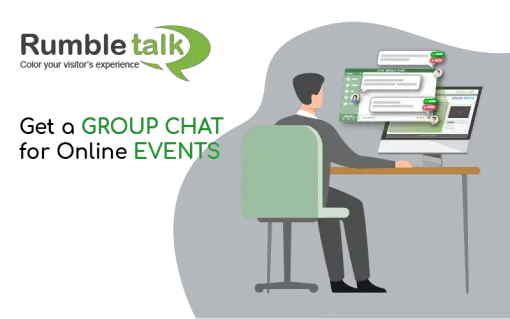 RumbleTalk will add a moderated chat on your website, letting you engage your website visitors with ease.
On GraphicsFuel, one of the most popular websites with stunning graphics, you will find 4 professional shopping bag PSD mockups that look amazing.
Take a look for yourself.
Conclusion
These web tools and services will help you get more sales and traffic from your online business, or if you don't have one, it will help you create it from scratch with a minimum budget.
In plus, if you are just starting to create your online business, take a look at this complete guide on b2b technology marketing.